University of San Diego School of Law
The information on this page was provided by the law school.

Official Guide to LLM, Master's, and Certificate Programs
---
Introduction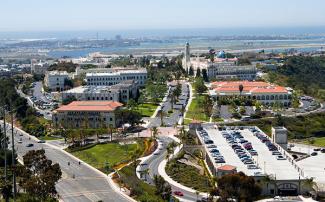 The University of San Diego School of Law is a center of academic excellence focused on preparing its students for legal practice in the new century. One of the most selective law schools in the country, the School of Law's nationally recognized faculty create a demanding, yet welcoming, environment that emphasizes individualized education. USD law school graduates go on to practice law throughout the country and abroad, forming an influential network of alumni. The USD School of Law is one of only 84 law schools in the country to have a chapter of the Order of the Coif, the most distinguished group of American law schools. The school is accredited by the American Bar Association and is a member of the Association of American Law Schools. Founded in 1954, the law school is part of the University of San Diego, a private, nonprofit, independent, Roman Catholic university chartered in 1949. In addition to the intellectual pursuits available at the School of Law, the ideal Southern California climate and location of the beautiful campus provide students with a wide range of other opportunities. As a major Pacific Rim gateway to Latin America, the Far East, and Southeast Asia, San Diego is an exceptional location for the study of law in a global context, and is also home to a wide variety of exciting cultural, social, philanthropic, and sports events every year.
Physical Facilities
Housing
For information about-off campus housing options and costs, please visit the University of San Diego Off-Campus Housing for Graduate and Law Students website. There are numerous apartment, condo, or house-rental options throughout the San Diego community, including in neighborhoods surrounding the campus.
LLM Programs/Areas of Specialization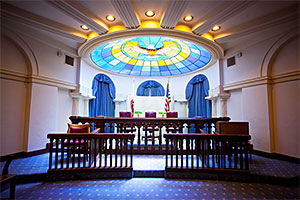 The University of San Diego School of Law is a long-standing leader in graduate legal education. Each year, the School of Law is pleased to welcome attorneys, judges, law professors, and recent law school graduates from the United States and throughout the world into our five Master of Laws (LLM) programs. Our diverse curriculum and flexible LLM programs allow our degree candidates to design a course of study suited to best meet their individual academic and professional development needs.
Each of our LLM programs is described below. Additional information is available on the LLM programs website, or by contacting:
University of San Diego School of Law
Warren Hall, Room 203
5998 Alcalá Park
San Diego, CA 92110
USA
Phone: 619.260.4596
Fax: 619.260.2218
Email: llminfo@sandiego.edu
LLM Business and Corporate Law
The LLM in Business and Corporate Law is a professional development degree designed specifically for attorneys who need to expand an existing practice to include complex business transactions, as well as those who seek to change their practice from a law firm to an in-house position as corporate counsel.
LLM in Comparative Law (for international attorneys)
The LLM in Comparative Law provides international law school graduates with the opportunity to design a program that specifically suits their academic interests and professional goals. The program offers candidates maximum flexibility in selecting courses from a contemporary and dynamic curriculum, and is ideal for attorneys, judges, professors, and other graduates of international law schools.
LLM in International Law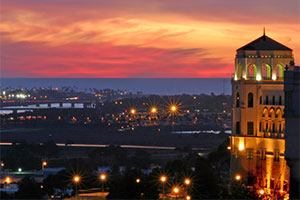 The LLM in International Law is a professional development degree that allows attorneys to further develop their knowledge and expertise in the area of international law. With the growing global economy, studying international law in a dynamic, multicultural city, which is home to the busiest land and port entry in the world, is a unique opportunity for US attorneys.
LLM in Taxation
For almost 40 years, the Graduate Tax Program at the University of San Diego School of Law has produced skilled leaders in the field of tax law. The LLM in Taxation provides candidates with the necessary theoretical and practical framework that employers require. Through intensive study, students develop a broad skill set in traditional tax lawyering skills. In addition, students gain a deep understanding of the policies forming the basis of our tax laws and Internal Revenue Service pronouncements and are able to analyze the various proposals for tax reform and their correlation with current tax laws.
General LLM with Concentration
The General LLM with Concentration is a professional development degree that provides attorneys with additional education in selected areas of study. This degree is ideal for attorneys seeking in-depth training in an area of law in which they currently practice, as well as for those planning to develop a new area of practice.
Student Services and Organizations
The Student Bar Association is the umbrella organization for the student-run clubs at the University of San Diego School of Law. The various groups conduct orientation programs, provide study assistance, represent group concerns, sponsor speaker programs, participate in and sponsor competitions, host social activities, and promote community relations. There are over 40 student organizations dedicated to a variety of topics, including the Tax Law Society, Business Law Society, Intellectual Property Law Association, and the Public Interest Law Foundation.
Career and Professional Development
The Career and Professional Development Office at the University of San Diego School of Law works closely with individual students throughout the job-search process. Available assistance and resources include personalized career advising, résumé and cover-letter review, video mock interviews, recruiting programs, alumni workshops, on-campus interviewing, career-services guides, cosponsored job fairs, and career development programs, among others.