Washburn University School of Law
The information on this page was provided by the law school.

Official Guide to LLM, Master's, and Certificate Programs
---
Introduction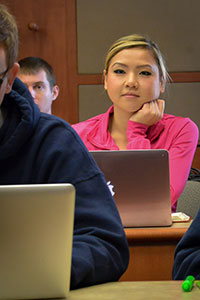 Washburn University School of Law offers a curriculum that combines academic excellence with real-world skills and instruction. Washburn Law is an excellent choice if you are seeking a well-rounded legal education with internationally recognized faculty and a student body reporting among the highest in student satisfaction. Since 1903, Washburn University School of Law has demonstrated its commitment to excellence, innovation, and diversity.
LLM Programs/Areas of Specialization
Washburn Law's LLM in Global Legal Studies is for prospective students with a foreign law degree. This program, in addition to leading to the usual career opportunities, will prepare you to work with or across from US counsel in a variety of transactions or disputes. In addition, it will prepare you for the rigors of an SJD program.
Along with a general program, three broad areas (or "tracks") are offered, allowing you to specialize in corporate and commercial law, public law, or US legal analysis, writing, and advocacy skills. In addition to these areas, Washburn Law is also nationally recognized in areas such as oil and gas law, children and family law, law and government, international and comparative law, taxation, and agricultural law.
You will work with the LLM program director to select courses consistent with your individual interests and objectives. Together you will explore available options to ensure your goals are met. You will take classes alongside students enrolled in the JD program and develop lasting relationships with future American lawyers. LLM students must earn a minimum of 24 credits to graduate, at least 12 of which will be elective courses. A typical course will be weighted at 3 credits, although 2- and 4-credit courses are common as well.
The program is designed to meet the qualifications to sit for the New York bar exam, which is the bar most commonly taken by internationally barred lawyers.
How to Apply
Apply through your LSAC LLM Account. (More information about how to apply is available on our website.)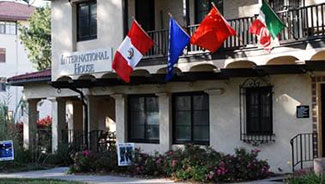 Physical Facilities
Washburn Law is located in America's heartland, in a welcoming community with a low cost of living.
The School of Law is located at 17th Street and MacVicar Avenue on the northwest corner of the beautiful Washburn University campus in Topeka, the capital of the state of Kansas. State-of-the-art teaching devices are installed in each classroom, and every classroom is wired for laptop use. A high-speed wireless network is available throughout the building.
Law Library
Washburn Law Library is often recognized in national surveys for the quality of service provided by its staff and for the extent of its comprehensive digital and print collections. The Law Library plays an integral role in your LLM experience, and experienced library staff will assist with your specialized research and technology needs. The library is home to WashLaw—one of the nation's leading Internet legal research portals.
Housing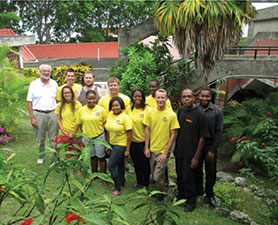 Housing and Apartment Information
Transportation
The Topeka Metro bus system has convenient routes that provide access all around the city.
Tuition and Financing
International Student Services
Washburn University's Office of International Programs assists students in their social and academic growth, and helps international students secure their student visas.
Contact Information
Preston Nicholson
Director of Admissions
Washburn University School of Law
1700 SW College Avenue
Topeka KS 66621
USA

Phone: 785.670.1185
Toll-free: 800.927.4529
Email: preston.nicholson@washburn.edu