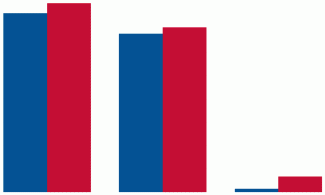 Released January 17, 2019
How do the latest applicant and application volumes compare to last year's numbers? Which regions, ethnicities, and gender groups have provided the largest increases? Join Josiah Evans for the answers and for important LSAT-related news, including current test registration and final test-taker counts, registration info, and an exciting change to the LSAT that impacts both candidates and law schools. Also get some insider tips on recommended reading, such as a new ACES² report generated in response to member law school requests and some striking statistics regarding diversity and the legal careers pipeline.
Have questions or suggestions about this or a future podcast? Submit them to podcast@LSAC.org.
Listen to Podcast #3


View Transcript (PDF)