Welcome to Leaders in Law
Kellye Y. Testy, president and CEO of the Law School Admission Council, knows leaders when she sees them. An expert on leadership in the world of law, Testy is helping to nurture the next generation of leaders as both a law school professor and a legal education advocate. On this page, we share the stories of people whose leadership skills have made a lasting impact on law and our society.

"Leadership can be learned. It is a formative process of education, application, and reflection. The capacity for leadership is inside each of us and draws strength from our unique values, identities, and experiences. Nurturing leadership in ourselves and others is a revolutionary act, not only of hope but also of action."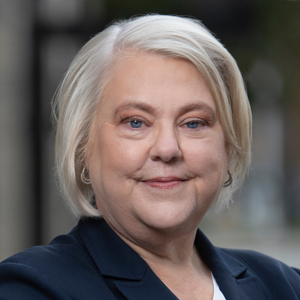 Top Leadership Traits

Featured Leaders
Develop Your Leadership Skills
Will you be the next great leader in the world of law? Here are two ways to start.
LSAC Law School Forums
Attend these exciting events to connect with representatives from more than 100 law schools — all in one place — while learning about the admission process, financial aid, the LSAT, and more.
Choose Your Degree
Want to pursue a legal education, but not sure which degree is right for you? We can help you get started on the right path.