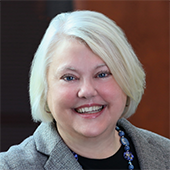 A Free LSAC Webinar
We know law school candidates have many questions about how the COVID-19 situation is affecting the law school admission process.
On Friday, March 27, LSAC hosted an interactive webcast for candidates, with a panel of several law school deans and admission leaders. We briefly discussed the steps LSAC and law schools are taking to try to help candidates during this difficult time, and answered as many questions from webcast attendees as possible, including:
Will schools extend their application/commitment deadlines?
How will schools view Pass/Fail grades?
What's going to happen with the April (and beyond) LSAT?
How will schools look at the fact that my summer internship was canceled?
The panel included:
Marcilynn Burke, Dean
University of Oregon School of Law
Jorge Garcia, Assistant Dean of Admissions, Diversity Initiatives and Financial Aid
University of San Diego School of Law
Garry W. Jenkins, Dean and William S. Pattee Professor of Law
University of Minnesota Law School
Rebecca Scheller, Assistant Dean for Admissions and Financial Aid
University of Wisconsin Law School
Tracy Simmons, Assistant Dean for Admissions and Financial Aid
University of the Pacific, McGeorge School of Law
Get access to a free recording of this webinar by filling out the form on this page.
Access a recording of the March 27 webinar: