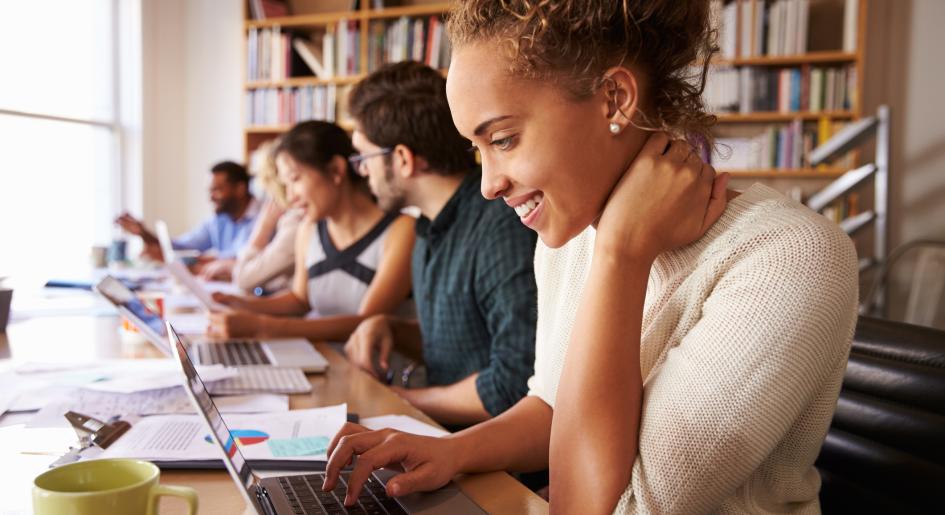 LSAC Announces Technology Collaboration with Microsoft
Digital LSAT will utilize Microsoft Surface Go tablets, starting July 2019
LSAC also working with Microsoft on a wide range of projects to use data and digital technology to improve access, efficiency, and affordability of legal education
Keeping Up To Data
A New Podcast from LSAC
Want to learn how the latest LSAT registration numbers stack up against last year's? What about LSAC forum attendance and application volumes?
LSAC's Josiah Evans will "keep up" with all this data and more, as well as highlight some useful tools that will allow you to compare your own school's applicants across years and against the national pool.
Diverse students working together in a school common area
Introducing ... Law:Fully
A new blog about all aspects of law and education, exploring topics such as:
The Future of the Legal Profession · Access to Justice · Diversity and Inclusion · Testing and Assessment · Law and Technology 
By LSAC and invited guest bloggers.
Data & Research