The Insights You Need to Begin Your Law School Journey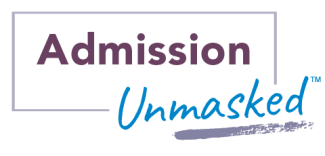 Are you interested in law school or a career in law but not sure where to begin? Admission Unmasked provides the insights you need to strategically and effectively navigate the law school admission process, from putting together a strong application package to making informed choices about where to apply and attend.
Offered for the first time in the summer of 2022, Admission Unmasked is back and better than ever!
Who should enroll: Anyone interested in law school or the legal profession.
Admission Unmasked is free to all LawHub™ account holders. If you don't have a LawHub account, you can create one for free
.
Register Now
What Is Admission Unmasked?
The Admission Unmasked program consists of live Q&A events and asynchronous learning modules organized by topical themes. The learning modules are on-demand. You determine the pace and access of the modules in whatever order works best for you. Once you register for Admission Unmasked, the program will be available in your LawHub account to access any time. You can even revisit specific topics and related modules as you reach those milestones along your law school application journey
Additionally, you'll want to mark your calendar to join our weekly "Ask Us Anything!" live events, from June 26 through July 21, to get answers from a panel of experts to any questions you may have about each week's theme, or anything else regarding law school that you may be wondering about.
Frequently Asked Questions
How do I enroll in Admission Unmasked?
It's easy! Admission Unmasked is a free LawHub program. Simply log into LawHub to register. You can use the same username and password to access LawHub and your LSAC JD Account. If you don't have an account, you can create one for free. Whenever you're ready for more, power up to an annual subscription to access more LSAT prep, track law school applications, and get ready for the first day of law school with Ultimate Law School Prep.
Do I need to watch the recordings in order?
We understand life is busy, so our learning content is presented in short, digestible bits that are easy for you to access at any pace that suits your schedule. You are always able to assess where you are in your learning journey and customize your experience to focus on the knowledge and skills you need most. All of the modules are available on-demand, 24/7.
Do I need to complete all the related learning activities?
No, completing the related learning activities and modules is not required. However, if you invest a little bit of time completing the activities, we believe you'll get the most out of Admission Unmasked and be better prepared to navigate the law school application process.
Are all of the events in Admission Unmasked live?
No. To address the needs of all our students and their busy schedules, Admission Unmasked combines live events and on-demand content, making it possible for everyone to learn and succeed. Recordings of the live sessions will be made available so that even more people can benefit from the program, whenever they start on their law school admission journey.
Who will be the presenters in the Admission Unmasked "Ask Us Anything!" live events?
Admission Unmasked's live events feature experts from the legal profession, including deans, prelaw advisors, LSAC experts, and many more. These experts want you to know that you belong in the legal profession and are excited for the opportunity to guide and support you throughout your law school admission journey.
Support for Admission Unmasked
We are here to support you. If you have questions about Admission Unmasked, please contact us at LSACinfo@LSAC.org.