The information on this page was provided by the law school.

Official Guide to Canadian JD Programs
Post Office Box 1700, STN CSC, Victoria, BC V8W 2Y2, Canada

Visit School Website

---
Introduction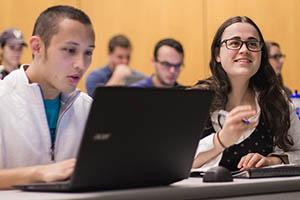 The Faculty of Law at the University of Victoria admitted its first students in 1975. Since then, the Faculty has earned an unparalleled reputation as an innovator among Canadian law schools. Its national reputation for excellence has been developed by a dedicated, first-class faculty and an intellectually vibrant and diverse student body. The school is renowned for its extensive experiential learning opportunities. UVic Law graduates continue to uphold the Faculty's reputation within the judiciary and law firms throughout the country, as well as at the cabinet table and most senior levels of government, business, and nongovernmental organizations.
The Faculty of Law is located on the campus of the University of Victoria, just 8 kilometers from downtown Victoria, the capital of British Columbia. Victoria is a beautiful, coastal city with a metropolitan population of approximately 325,000 people, a temperate climate, and one of the driest microclimates in the Pacific Northwest.
Enrollment/Student Body
1,058 applicants in 2017
113 enrolled in 2017 first-year class
61 percent women in first-year class
390 total full time
15 total part time
30 percent visible minorities
44 percent from outside British Columbia
Most provinces, territories, and several foreign countries represented within the student body
Faculty
30 full time
25 part time or adjunct
14 women full time
10 women part time or adjunct
Library and Physical Facilities
520,000 volumes or equivalents
Free access to email, Internet, and subscription online databases. Free access to LexisNexis, Quicklaw, and Westlaw Canada for law students and law faculty.
46 student computer-research stations
3 full-time professional librarians
6 library assistants
Wireless network and wireless printing
The Murray and Anne Fraser Building, completed in 1980, was designed to house the Faculty of Law. The building contains lecture theatres and seminar rooms, specifically equipped clinical practice areas, and several group-study and meeting rooms, as well as faculty and administrative offices. The moot courtroom, which recently underwent a complete remodel and technological upgrade, and the computer lab serve as marvelous teaching and learning aids. Several years ago, the Diana Priestly Law Library underwent an extensive renovation and expansion to better serve the needs of our faculty and student body. All of our large classrooms have been refurbished with state-of-the-art technology, including videoconferencing capabilities. All facilities in the Fraser Building accommodate people with disabilities.
Curriculum
95–105 courses available
Four-term or clinical programs
First-year class size range of 20–60 students
Full graduate program
Amicus program provides academic, cultural, and personal support
Exchange programs with 10 law schools around the world
Degrees and combined degrees available—JD, JD/JID, JD/MBA, JD/MPA, JD/BCL, LLM, PhD
The Faculty's JD program, which qualifies students for articles and the practice of law in all provinces and territories except Québec, is a rich blend of traditional courses and innovative programs. The first-year program is compulsory and covers core courses on constitutional law, criminal law, contracts, torts, and property. The two first-year courses titled Legal Process, and Law, Legislation, and Policy, are unique to Victoria. In Legal Process, first-year students are engaged full time during the first two weeks of school in an intensive, wide-ranging introduction to law and the legal system.
In the second and third years, students select their own courses. The upper-year curriculum is extraordinarily diverse for a school that prides itself on a small student body. In addition to all traditional core courses, the Faculty offers innovative courses in legal skills, indigenous law, legal history, interdisciplinary studies, intellectual property, environmental law, dispute resolution, and international law. Students may also participate in academic exchange programs for credit at other law faculties in Canada and throughout the world.
Special Programs
UVic's Law Co-op Program, which is unique in Canadian common-law law schools, is open to all law students. Second- and third-year co-op students alternate study terms with full-time, paid work experience with various levels of government, law firms, nongovernmental organizations, administrative tribunals, and other private sector employers.
UVic is the only Canadian law school with a full summer term offering an array of core and elective courses each year.
The Faculty offers three distinctive clinical programs. The Law Centre allows students to integrate legal theory, legal skills, and public service in a community legal aid office. Through the Environmental Law Centre Clinic, students study theory, conduct research projects, and engage in public interest environmental lawyering. Students enrolled in the Business Law Clinic apply knowledge gained in earlier courses to assist small business owners and nonprofit organizations in assessing their legal requirements.
Admission
Application deadline—January 15
Early applications encouraged
Rolling admission process (first offers in October)
Oldest LSAT accepted—December 2013
Highest score used with multiple LSAT scores
Application fee—$93.75 (subject to change)
The Faculty has three admission categories: Regular, Discretionary, and Indigenous.
Applicants in the Regular category must have a degree from a recognized university or a minimum of three full years of undergraduate study leading toward a degree. Admission decisions are made on a competitive basis with cumulative GPA weighted 50 percent and LSAT weighted 50 percent. Personal statements may also be used in the holistic review of applications.
Up to 15 positions are reserved for applicants in the Discretionary category. To qualify, an applicant's academic achievements must have been significantly delayed, interrupted, or adversely affected by a medical condition or disability (physical, sensory, learning, addiction, mental illness, or similar condition or disability); family or similar responsibilities and the consequent need to attend to these responsibilities or to maintain employment; or cultural, economic, or other factors. Applicants are evaluated on occupational endeavors, community and public service, cultural activities, academic performance, and LSAT score(s).
Eight to ten positions are set aside for applicants from First Nations, Métis, or Inuit backgrounds. Applicants in the Indigenous category are considered individually on the basis of academic performance, LSAT scores, employment history, letters of reference, and past, present, and future connections with the Aboriginal community.
Please refer to the Faculty of Law website for a more detailed description of the admission process and each of the applicant categories.
Student Activities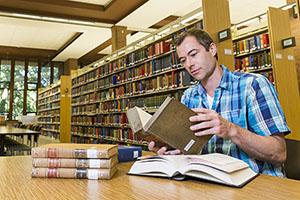 The Law Students' Society coordinates a diverse array of student activities, including student representation on Faculty Council and other Faculty committees, organization of athletic and social activities, and a number of clubs and associations. Students produce a law journal, Appeal: Review of Current Law and Law Reform, which is exclusively devoted to the publication of first-class scholarship solicited from law students across the country. Students also participate, for course credit, in moots on a regional, national, and international basis.
Tuition/Scholarship/Financial Aid
Tuition and student fees for the 2018–2019 academic year will be approximately $11,000. The Faculty has entrance scholarships totaling over $170,000, and annually distributes $120,000 in scholarships, awards, and prizes to current students. As well, the Faculty awards approximately $350,000 in bursaries annually to our incoming and current students. Additionally, law students receive approximately $260,000 annually from the general university's bursary program.
Career Services
The Faculty's Law Careers Office assists students seeking summer and articling positions, court clerkships, summer jobs, and other law-related employment. Career service activities include assisting students with career planning, job-search strategies, and résumé writing, as well as posting available employment positions and organizing career days, law firm visits, workshops, speakers, on-campus interview days, and articling receptions for law firms. UVic Law graduates have been singularly successful in obtaining excellent employment opportunities in Canada and abroad.
Housing
On-campus housing is available for 2,174 students, plus an additional 181 units for students with families. A variety of private accommodations are also available throughout the city. Rent for reasonable, private, one-bedroom lodgings varies between $800 and $1,000 per month.
Student Profile
Registrants in the Regular Category, September 2017 
Number of Registrants per GPA and LSAT Percentile Grouping
 
Grade-Point Average (GPA) 4.0 Scale
LSAT Percentile Rank
 
70–74
75–79
80–84
85–89
90–94
95–99
Total
4.00+
0
1
4
9
6
3
23
3.9–3.99
 
1
1 
7
1
1
11
3.8–3.89
 
 
3 
9
7
1
20
3.7–3.79
 
 
0
4
5
0
9
3.6–3.69
 
 
 
3
11
2
16
3.5–3.59
 
 
 
 
5
1
6
3.4–3.49
 
 
 
 
1
1
2
3.3–3.39
 
 
 
 
 
2
2
3.2–3.29
 
 
 
 
 
 
 
Total
0
2
8
32
36
11
89