The information on this page was provided by the law school.

Official Guide to Canadian JD Programs
401 Sunset Avenue, Windsor, ON N9B 3P4, Canada

Visit School Website

---
Important Information for Applicants to Ontario Law Schools
Introduction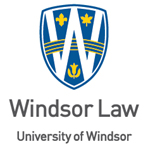 The University of Windsor law faculty welcomed its first law students in 1968. In five decades, Windsor Law has earned distinction among law schools for our emphases on access to justice, community service, clinical and experiential learning, and taking advantage of our border location—transnational law.
The law faculty is located on the main campus of the University of Windsor, approximately two miles from downtown Windsor. Its campus comprises 75 acres situated on the Detroit River at the foot of the imposing Ambassador Bridge to the United States. The university is fully accredited to the doctorial level. The faculty is accredited by the Law Society of Ontario and by all of the other common-law societies of Canada.
Enrollment/Student Body
1,978 JD applicants and 498 Canadian & American Dual JD applicants
383 admitted 2017 first-year class in JD Program and 158 in the Dual JD Program
161 enrolled 2017 first-year class and 85 enrolled in the Dual JD Program
720 total full time
4 total half time
Many provinces and countries represented in student body
Faculty
115 total
34 full time
81 part time or adjunct
19 full-time women
5 full-time minorities
Library and Physical Facilities
525,287 volumes and equivalents (182,751(print) + 302,791(electronic) + 39,745 (other))
AGIS Plus, Annotated Leading Cases of International Criminal Tribunals, Cambridge Books Online, Canadian Human Rights Reporter, Ebrary, Elgar Online, HeinOnline, International Trade Reporter, Irwin Law eBooks, Justis One, Kluwer Law Online Journals, LegalTrac, LLMC Digital, Making of Modern Law, Max Planck Encyclopedia of Public International Law, Oxford Dictionary of Law (7th Edition), Oxford Encyclopedia of Human Rights, Oxford Guide to Latin in International Law, Oxford International Law Dictionary (Parry and Grant), Oxford Reports on International Law, PACER, Lexis Advance Quicklaw, WestlawNext Canada, Wrongful Dismissal Database, and others.
3 full-time librarians
2 computer labs with a total of 45 computers
315 seats (157 individual study spaces; 5 meeting rooms; 2 computer labs; 2 lounges, Reserve area)
Curriculum
35 credits in Law I and 29–32 credits in each of Law II and Law III (total number of credits required to graduate)
More than 100 courses available
Students must complete a major research paper, a perspectives course, a transnational course, Civil Procedure, and Legal Profession. Students must satisfy the Federation of Law Societies competency related to the principles of administrative law.
Degrees and combined degrees available—JD, Canadian & American Dual JD, MBA/JD, MSW/JD, LLM
Through our Canadian & American Dual JD Program with the University of Detroit Mercy School of Law, students complete 104 credits in three years while attending both law schools simultaneously. Successful graduates receive both their Canadian Juris Doctor (JD) and their American Juris Doctor (JD) degrees. The program prepares graduates to practice law in both Canada and the United States.
An integrated MBA/JD Program is offered in conjunction with the Odette School of Business.
The MSW/JD Program is offered in conjunction with the School of Social Work.
The LLM Program—Students may choose from two streams: a one-year (12-month) regular LLM or a two-year (24-month) LLM with Certificate in University Teaching and Learning.
Half-Time Program—limited enrollment. The Admission Committee will make decisions regarding admission to the half-time program. Applicants must meet the faculty's general admission requirements. In addition, applicants must be able to demonstrate that they are unable to attend law school on a full-time basis because of any or all of the following: exceptional family obligations, significant financial hardship, or health disability. In limited circumstances, consideration may also be given to occupational involvement where an applicant is established in a public service career and the work would be assisted and improved by the study of law.
Special programs may be established in an area of the student's special interest under the supervision of faculty members in the form of a supervised research study program.
Special Programs
Our experiential learning curriculum features the Clinical Law Program, which sensitizes law students to the various roles that lawyers perform as client counselors, advocates, policy makers, legal scholars, and custodians of the legal system, and offers academic term credit. This program includes Community Legal Aid (CLA) and Legal Assistance of Windsor (LAW).
The Intellectual Property Law Institute (IPLI), a joint effort of the University of Detroit Mercy, Wayne State University, and the University of Windsor, features courses taught by either full-time law professors of one of the three participating law schools or by practicing lawyers with extensive experience in some area of intellectual property.
The Northwest Territories Clerkship Program enables students to serve as a clerk for the Supreme Court of the Northwest Territories as a research project for credit toward their JD. As a clerk, the student will be based in Yellowknife, NWT, and travel occasionally to outlying regions with the Supreme Court of the NWT.
Windsor Law has an Advocacy Program that exposes students to the experience of clerking with Ontario courts and the benefits of interaction with judges. We have Provincial Court Criminal Clerkships and Provincial Court Family Law Clerkships in Windsor, plus a Provincial Court Clerkship in Newmarket, Ontario.
The Law, Technology, and Entrepreneurship Clinic (LTEC) offers students an opportunity to do an Advanced IP/Business Law Practicum in which teams of business students and law students will provide local entrepreneurs with business and legal support.
The Transnational Environmental Law Clinic will provide students with the unique opportunity to refine their understanding of environmental law and network with decision makers in both the United States and Canada.
The Transnational Law and Justice Network (TLJN) is an amalgamation of the Centre for Law in Aid of Development (CLAD) and the Canadian American Research Centre for Law and Policy (CARC). The TLJN promotes and sponsors research on legal issues of transnational importance, Canada-US legal issues, international development, and social justice issues in a global context. Students have the opportunity to undertake research projects under the supervision of Windsor Law faculty members working in conjunction with an external partner. 
The National Self-Represented Litigants Project (NSRLP) builds on the National Self-Represented Litigants (SRLs) Research Study. Students have the opportunity to get involved with the project in various roles.
Moot competitions include the Arnup Cup Moot, Bertha Wilson Moot, BLG Cavalluzzo Labour Moot, Canadian Consultation Competition, Corporate/Securities Law Moot, CUSLI Business Law Case Competition, Diversity Moot (Julius Alexander Isaac), Donald G. Bowman National Tax Moot, Gale Cup Moot, Harold G. Fox Moot, International Criminal Court Moot, International Mediation Moot, Jessop International Law Moot, Kawaskimhon Aboriginal Moot, Koskie Minsky Diversity Moot, Laskin Moot, Matthews Dinsdale Arbitration, Niagara International Moot, OTLA (Ontario Trial Lawyers Association), Oxford International Intellectual Property, Walsh Family Law Moot, Walsh Negotiation, Winkler Class Actions, and WTO Moot Court Competition.
Admission
Application deadlines—November 1 (JD, MSW/JD, MBA/JD, half time), April 15 (Canadian & American Dual JD Program), and January 15 (LLM)
Application fee—$100
Oldest LSAT score accepted—5 years, last LSAT considered is November 17, 2017, following the November 1, 2017 deadline
Offers of admission are made on a rolling basis. Application files pending November LSAT may be disadvantaged.
The objective of the admission policy is to select from among the many applicants those who will excel at the study of law and, at the same time, contribute creatively and meaningfully to the law school and the community.
The admission criteria and procedure for the entering class are
university program
work experience
community involvement
personal accomplishments
career objectives
personal considerations
Law School Admission Test scores
No one factor is solely determinative of admission to the law school. The Admission Committee assesses applications in light of all the above criteria.
Windsor Law recognizes that Aboriginal Canadians are not adequately represented within the legal profession. The admission policy of the Faculty of Law encourages Aboriginal Canadians to pursue legal studies.
Unconditional and conditional acceptances may be granted to Aboriginal Canadian applicants who are considered to have good potential for the study of law. Applicants who have received a conditional acceptance from the Faculty of Law, and who have successfully completed the program of Legal Studies for Native People offered each summer by the Native Law Centre at the University of Saskatchewan, will be admitted to the first year of the JD program and may receive credit for Property Law.
Activities
Students may volunteer in the following: Legal Assistance of Windsor, Community Legal Aid, Pro Bono Students Canada, the Windsor Review of Legal and Social Issues (a student-run journal), Justice at Work, the Peer Mentorship Program (PMP), the Student Law Society (SLS), and various student groups and clubs.
Expenses and Financial Aid
Tuition and fees—full time approximately $20,445; half time approximately $6,100. Canadian & American Dual JD students also pay tuition to the University of Detroit Mercy.
Room and board—approximately $1,000/month
Approximately $2,000/year for new books
Variety of awards, bursaries, and entrance scholarships available
Financial aid available—Emergency Loan
Professional Line of Credit program with Scotiabank (Main Branch, Windsor) of up to $125,000 for JD students and $150,000 for Dual JD students
Academic Success Program
The Academic Success Program assists first-year students in making the transition to law studies. Students can attend weekly sessions on general topics that will assist them with learning strategies ranging from case analysis and briefing, to exam preparation and exam writing techniques. Students can also attend regular tutorials in five first-year classes led by upper-year students. Tutors also meet with students outside of class to address individual questions or concerns.
Career Services Office
Through our Career Services Office, students obtain assistance with the identification of career paths and objectives, résumé and cover-letter writing skills, successful interviewing techniques, and transitioning from student to practitioner. Our Career Services program provides individual counseling, as well as seminars, workshops, panel discussions, and job-shadowing opportunities; provides information on traditional and nontraditional legal careers; and encourages students to explore the wide range of possibilities for utilizing their law degree. It is responsible for the administration of various recruitment programs, including on-campus interviews, and the coordination of our annual Career Day featuring legal employers from a variety of markets.
Student Services Office
The Student Services Office provides students with a wide range of services to enhance their law school experience, including academic and personal support through counseling, programming, and other resources. We also provide students with assistance in financing their legal education through indebtedness counseling; the allocation of scholarships, bursaries, and awards; and the administration of the Windsor Law Alumni Fund for Enhancement of Student Life. For students interested in attending other institutions on a Letter of Permission or as part of a study-abroad program, whether international or domestic, the Student Services Office will guide you through the research, application, and course-selection process.