The information on this page was provided by the law school.

Official Guide to LLM, Master's, and Certificate Programs
3301 Fairfax Drive, MS 1G3, Arlington, VA 22201, United States

Visit School Website

---
Learn. Challenge. Lead.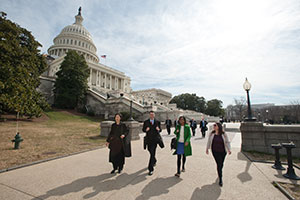 Students at George Mason University, Antonin Scalia Law School, receive an outstanding legal education, are taught to critically evaluate prevailing opinions and pursue new ideas, and ultimately are prepared to distinguish themselves in their chosen fields.
Learn what our students are saying about the LLM experience at Scalia Law.
Location
Located just steps away from the nation's capital, George Mason University, Antonin Scalia Law School, offers students unmatched professional, educational, and cultural opportunities in Washington, DC, and Northern Virginia.
Proximity to the White House, Capitol Hill, and the US Supreme Court—as well as countless government agencies, think-tanks, nonprofits, and law firms—gives students unparalleled access to the top legal minds, organizations, and job opportunities that the nation has to offer. Our faculty is culled from these very institutions, and some of our graduates go on to work at the highest level in those organizations.
Community
Scalia Law has a relatively small student body (about 500 full- and part-time students in the LLM and JD programs combined) consisting of some of the nation's top applicants. But don't let the small size fool you! Scalia Law boasts a diverse range of student activities.
Scalia Law is also known for its prestigious legal centers, the Law & Economics Center and the Center for the Protection of Intellectual Property. Students enjoy easy access to LEC and CPIP programs, like academic conferences and roundtables, and resources for research in the areas of law and economics, antitrust, and intellectual property.
Faculty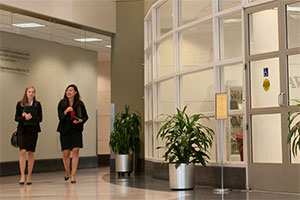 George Mason University, Antonin Scalia Law School, employs 120 full-time and adjunct faculty members drawn from some of the top law firms and legal institutions in the nation. Our professors have worked in the White House, argued before the Supreme Court, and served as ambassadors to our most important allies and trading partners. Scalia Law faculty's output is among the most downloaded on the Social Science Research Network.
George Mason University, Antonin Scalia Law School, is a close-knit community, offering hands-on instruction from a world-class faculty. With a faculty/student ratio of 1:11.8, small class sizes allow for direct interaction with professors—an invaluable advantage when learning complex legal doctrines.
Careers
The abundance of career opportunities for Scalia Law graduates stems not only from our students' historically strong work ethic and strategic location in the Washington, DC, area, but also from our exceptional academic and career programming. Scalia Law is one of the only schools in the nation with a focus on the intersection of law and economics. Our nationally acclaimed Law & Economics Center introduces prospective employers of all types to the Scalia Law community through dozens of academic conferences and scholarly research. Such a concentration of law and economics training and scholars has proven invaluable to hundreds of graduates working in business and regulatory positions.
Moreover, the Scalia Law program gives students the flexibility they need to best prepare for their specific career goals. For those already in a career, Scalia Law's part-time program stands on equal footing with its full-time program and allows students to take evening classes and pursue clinics and extracurricular activities without interrupting work.
LLM Programs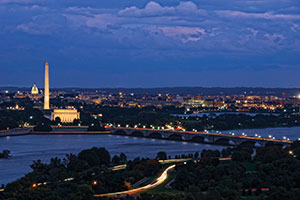 All LLM degree programs require the completion of 24–26 credit hours of coursework. These hours will be made up of required courses, restricted electives, and a thesis, seminar, or writing course to fulfill the LLM writing requirement. George Mason offers an interdisciplinary approach to legal study. A grounding in economics and basic mathematical and financial skills is important to a sophisticated legal education and to the development of a competent attorney, which is why all law students at George Mason are required to take an Economic Foundations course in their first semester of study at the law school.
All LLM programs at George Mason are offered full time or part time. Full-time students typically complete the LLM program in one academic year. Part-time students have up to three years to complete the LLM degree.
Students begin the LLM program in either fall (start date, mid-August) or spring (start date, early-January) of each year. Fall applications must be received by the June 1st preceding the intended start date; spring applications must be received by the November 15th preceding the intended start date.
Visit eligibility requirements and application instructions for more information.
LLM in Global Antitrust Law & Economics
The Master of Laws (LLM) in Global Antitrust Law & Economics is designed to provide students with in-depth study of global antitrust issues, both established and developing, from among the best antitrust law and economics faculty in the world, and to provide them with the tools they need for specialized careers in antitrust.
Scalia Law is home to some of the most knowledgeable and prestigious antitrust law faculty in the world. Scalia Law has the only faculty that includes leaders of both antitrust enforcement agencies: the Federal Trade Commission and the Antitrust Division of the US Department of Justice. Other notable faculty members include the coauthor of the leading treatise on competition law and economics and several PhD economists in the area of industrial organization who contribute regularly to antitrust literature.
View the LLM in Global Antitrust Law & Economics curriculum for full information on course offerings as well as the complete program of study for the degree.
LLM in Law & Economics
The LLM in Law & Economics degree is designed to provide law graduates the opportunity to develop an expertise in the skills of economic analyses as they are applied to a variety of legal issues. Economics touches private law, intellectual property law, international business law, regulatory law, and other areas that students may explore. Scalia Law School at George Mason University is a leading center for the study of law and economics.
View the LLM in Law & Economics Curriculum for full information on course offerings, as well as the complete program of study for the LLM in Law & Economics degree.
LLM in Intellectual Property
Option to specialize in Patents, Technology, or Technology and Cybersecurity & Intelligence
The LLM in Intellectual Property degree is designed for attorneys who intend to practice in the fields of patent, copyright and trademark, or technology law. Scalia Law is a highly regarded law school in intellectual property law. Offering cutting-edge courses such as Unmanned Aerial Systems (Drones) Law and Cybersecurity Law, our LLM offers professionals the skills they need to operate in a fast-paced and dynamic global market.
Our distinguished faculty includes a current sitting Judge for the United States Court of Appeals for the Federal Circuit, the Solicitor of the United States Patent and Trademark Office, a former Register of Copyrights, a former Examiner-in-Chief and Board of Patent Appeals and Interferences Administrative Judge, and a former WIPO Director of Industrial Property Law.
View the LLM in Intellectual Property Curriculum for full information on course offerings as well as the complete program of study for the LLM in Intellectual Property degree.
LLM in United States Law (US Law LLM)
For foreign lawyers
The US Law LLM degree is designed to offer international lawyers a strong foundation in the US legal system, allowing them to choose courses that best fit their interests or pursue the courses that fulfill the requirements to sit for a bar examination in the United States. Students have the opportunity to fully integrate into law school life and take courses with renowned faculty side-by-side with JD students, while gaining a solid foundation in US Law.