New York University School of Law
The information on this page was provided by the law school.

Official Guide to LLM, Master's, and Certificate Programs
---
Introduction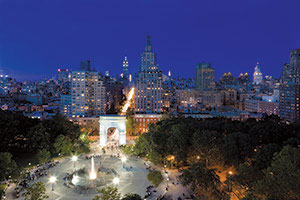 For almost two centuries, New York University School of Law has maintained a record of academic excellence and innovation. Its Graduate Division offers a breadth of opportunities for students to integrate theory and practice in law and to engage individually with professors on projects of the highest level.
At NYU, you will find powerhouse graduate programs in business and finance, international law, and taxation. You will learn from more than 100 influential academics in areas as diverse as constitutional law, criminal law, economic analysis of law, environmental law, legal philosophy, intellectual property, and competition policy. You will train for the profession through practice-based options, such as transactional classes, simulation courses, and clinical opportunities, and explore new perspectives on legal questions by attending classes at other divisions of the university. You will join classmates from around the world who will bring their insights and experience to the classroom while becoming your friends and personal global network.
All this happens at NYU Law's campus in Greenwich Village in downtown Manhattan. It is a charming and vibrant place with a neighborhood feel and energetic culture. You will engage with New York's leading practitioners and policymakers both in and out of the classroom. Visits from prominent government officials; members of the judiciary; and leaders of the UN, international organizations, and NGOs will further enrich your experience.
Law School Enrollment
Full-time enrollment (JD and LLM) at NYU Law is about 1,800, including approximately 1,370 JD students. Each year, the Law School receives more than 2,800 full-time applications for a class of about 440 LLM students. Our master's students come from more than 50 countries and graduate from more than 230 different law schools. About 70 percent of our LLM class is foreign trained, and just over half of the full-time class is women.
LLM Programs/Areas of Specialization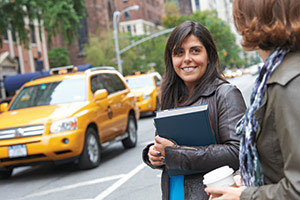 NYU Law's Graduate Division, one of the largest and most diverse in the nation, offers an array of degrees and programs, including nine different LLM degrees and a JSD. You will enjoy the flexibility to design your curriculum, whether as a student in the Master of Laws program or one of our eight LLM specializations. Members of our faculty direct each of our programs, serving as mentors to the students. Most graduate students complete their degree program on a full-time basis.
LLM Scholarship Programs
The Law School offers a number of highly competitive scholarships to full-time LLM students. For more information about the cost of attendance, scholarships, and other financing options, visit Scholarships and Financing Your Degree.
Admission and scholarship decisions are made based on merit without regard to a student's financial need. Graduate legal education is a significant investment and should be approached with a full understanding of both the benefits and costs. While the Law School has several selective scholarship programs, in most cases, financing a graduate education rests primarily with the student. Therefore, all applicants are strongly encouraged to investigate all available financing options.
Academic and Student Life
NYU's LLM students are an integral part of a community that actively explores the law from a wide variety of perspectives, and international students play a crucial role in the Law School's rich intellectual life. Students are encouraged to work on research projects with our full-time faculty or our 30-plus centers and institutes, and to write or edit journals. They can also participate in more than 80 student organizations and enjoy many special events throughout the year. Counselors in Graduate Affairs and the Graduate Tax Program, who work exclusively with graduate students, advise about academics, extracurricular activities, and social events throughout the year.
Housing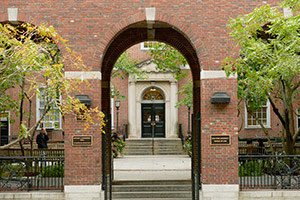 Most LLM students choose to live in one of the Law School's residence halls located around Washington Square Park in close proximity to campus. Students may reside in one of two high-rise, apartment-style residence halls, or a low-rise building. Students usually have their own bedrooms in shared two- or three-bedroom apartments, but there are also a limited number of studio and one-bedroom apartment options. Family housing accommodations (in the form of studios and one-bedroom apartments) are available, but limited in quantity. A majority of our students and many of our faculty live close to each other, fostering and sustaining an engaged community.
Each year, some students choose to live off-campus in the greater New York City area. NYU offers guidance and advice to law students looking for housing on the private market.
Career Services
The Graduate Division of the Office of Career Services provides comprehensive assistance for students and alumni seeking private-sector positions worldwide. The Public Interest Law Center aids students seeking jobs in government agencies, NGOs, and international organizations; and students may apply for limited funding from the Law School to pursue certain fellowships, internships, and clerkships worldwide. Among the services offered are individual career counseling, résumé and cover letter advice, job-search workshops, career panels, and resources for researching employers and the legal job market. Key career events that occur during the academic year include
International Student Interview Program
Taxation Interview Program and NYU Day at the Tax Court
Public Interest Career Fair
With an emphasis on the US market, the Academic Careers Program offers services and advice for those who want to teach after graduate study.