The University of Chicago Law School
The information on this page was provided by the law school.

Official Guide to LLM, Master's, and Certificate Programs
---
Introduction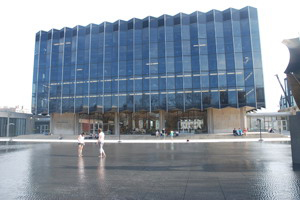 Among the most distinguished U.S. law schools, the University of Chicago is the only one which offers the combination of a small LL.M. program (70-80 students) with a real sense of community, a challenging academic experience both inside and outside the classroom and an exciting urban location in one of the great cities of the world (Chicago has been named the best big city in America by Conde Nast five years in a row).
Our LLM graduates say that their year at the Law School had a great impact on both their subsequent personal and professional lives. They also look back fondly at the friendships that developed and the experiences they shared with classmates and others in the University community.
General LLM
The University of Chicago offers a general LLM. There are no specific courses that LLM students are required to take, thus providing the flexibility to create individualized courses of study. LLM students often put together course and seminar schedules that reflect certain practice specialties such as corporate/securities, intellectual property, antitrust/regulation of business or commercial transactions. Most, however, also add offerings in areas like constitutional law, legal theory, law and economics, and comparative law to round out their academic experience.  Most LLM students will have all of their classes with students in the JD program, but we do offer some LLM only courses in subjects that are required for the New York bar exam.
Curriculum
During a typical academic year, the Law School offers over 200 courses and seminars. Students also have the opportunity to take courses during the LLM at other UChicago schools such as Chicago Booth.
Academic Culture
Critical reasoning is a crucial part of the University of Chicago Law School experience - perhaps our defining characteristic. Our faculty and students are deeply involved in the "life of the mind," as we call it, and delight in spending their days challenging each other to dig ever deeper into the law as an intellectual discipline. Read more about the teaching and research philosophies that make the Law School unique.
Financial Aid
Financial aid for students in the LLM program is limited. Grants are available only in a small portion of the total cost. In a typical LLM class, about 30% of the students will receive scholarship grants based on merit from the Law School and the average grant is between $15,000 and $20,000. LLM applicants requiring financial aid should make every effort to obtain assistance from their governments, families, employers, or other outside sources.
All admitted applicants will be automatically considered for merit scholarships based upon the materials submitted in their application. No additional application is necessary to be considered. However, in some cases the Graduate Programs Committee may ask individual candidates to supply additional information on a case by case basis.
Hyde Park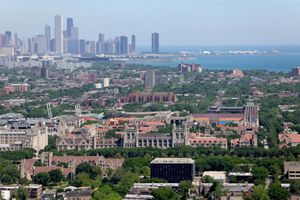 Located on the shore of Lake Michigan seven miles south of downtown Chicago, the Hyde Park neighborhood is home to the University of Chicago Law School, many cultural attractions (including the Museum of Science and Industry and the Frank Lloyd Wright Robie House), a wide array of restaurants and entertainment venues, and the forthcoming Obama Presidential Center. Because of the proximity to the Law School, the majority of LLM students live in Hyde Park. Learn more about Hyde Park's neighborhood attractions. You can also check out this short video on what to do and see in Hyde Park. 
Where to Live
University of Chicago Law School students are fortunate to have a wide range of housing options available. Considering Chicago is the third-largest city in the United States, the affordable cost of living makes Chicago a surprisingly livable city. You can get a sense of estimated rental rates (PDF) for various neighborhoods in the Chicago area (including Hyde Park).
To learn about housing from a student perspective, view the VeryApt Housing Guide created from survey data of 400+ UChicago Law students. 
Career Services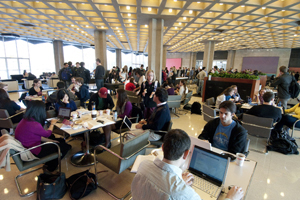 At the University of Chicago we provide LLM students with a number of tools to help develop their career path. Students meet with career advisors, network with potential employers and other professionals, have their resume and cover letters reviewed, and receive guidance on how to make the most of the year at Chicago.
It is important to point out that every year a number of LLM students look to stay in the United States to work. While we will help to provide as many pathways as possible, the reality is that only a very small number of students finally do find full time employment in the US. Therefore, it is important to keep an open mind to the different opportunities available during and after the program. 
Some of the channels and tools provided to our students are listed below:
Mock Inteview, Resume and Cover Letter Reviews
LLM Alumni Mentorship Program
Receptions, Resume Collections & Networking Events
Application Requirements
Candidates applying for admission to the LLM Program must use the LSAC LLM Credential Assembly Service.
Chicago requires both the Document Assembly Service (DAS) and the International Transcript Authentication and Evaluation Service (ITAES).
For additional information, please visit the LLM program website. Here, the Graduate Studies Committee has provided extensive information about the program and the application process. If you do have questions after reviewing this material, please feel free to write the Office of Graduate Programs at lawgrad@uchicago.edu.