The information on this page was provided by the law school.

Official Guide to LLM, Master's, and Certificate Programs
225 Herty Drive, Athens, GA 30602, United States
---
Master of Laws (LLM) Degree for Foreign-Trained Lawyers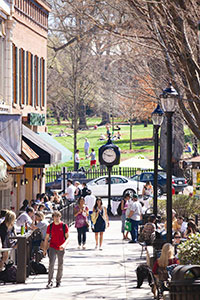 In 1973, Edward de Jaegher of Brussels, Belgium, became the first foreign-trained lawyer to earn a Master of Laws, or LLM, degree at the University of Georgia School of Law. In the ensuing four decades, Georgia Law and its Dean Rusk International Law Center have produced more than 500 LLM graduates, with ties to 75 countries and every continent in the world.
Georgia Law LLMs include judges and law firm partners, leaders in governments and in intergovernmental and nongovernmental organizations, CEOs and heads of corporate legal departments, and university professors and administrators. They form a valued part of Georgia Law's vast network of more than 10,000 JD, LLM, and MSL alumni.
Individualized Education at a Top US Law School
As a member of our select class of LLM students, you will pursue a one-year, full-time plan of courses side by side with JD candidates, gaining exposure to diverse viewpoints on a range of legal issues. You'll follow a flexible curriculum tailored to your own career goal, whether it is preparation to sit for a US bar examination, pursuit of a concentration affording advancement in your home country's legal profession or academic institutions, or something else.
You will benefit from the superb resources of a highly regarded law school in the heart of a top public university; renowned faculty; research facilities like the Alexander Campbell King Law Library, as well as the Louis B. Sohn Library on International Relations at the Dean Rusk International Law Center; experiential learning opportunities; professional development and career preparation; and world-class lectures and conferences.
Student Life in a Vibrant Locale
The main campus of the University of Georgia School of Law is in Athens, a 212-year-old small city and quintessential American university locale. Athens enjoys a mild climate, diverse population, and affordable cost of living. Its downtown features unique shops, restaurants, and live music.
At the heart of Athens is the University of Georgia campus, home to 37,000 students and a full complement of research units. The School of Law is located in two buildings on historic North Campus, close to downtown, the main library, university bookstore, international student resources, fitness centers, and Sanford Stadium.
About 70 miles from Athens is Atlanta, Georgia's state capital and home to nearly 5.8 million people as well as our law school's Atlanta campus. Atlanta is one of the United States' premier hubs for global commerce. Located there are Fortune 500 corporations like Coca-Cola, the Home Depot, United Parcel Service, and Delta Air Lines, as well as a center for international arbitration and mediation, and many binational chambers of commerce, consulates, and trade offices.
Renowned Faculty
Georgia Law faculty lead in scholarship, teaching, and professional service, in national and global arenas alike. They're experts in fields related to LLM concentrations, such as business law and dispute settlement, family law and migration law, and public institutions and the law.
Books by Georgia Law professors examine legal issues ranging from the selection of the U.S. Supreme Court to inequality in financial services. Our faculty includes officers of groups like the American Society of International Law and the Association for Law, Property, and Society, as well as winners of prestigious awards like the American Law Institute Young Scholars Medal. Some have given expert testimony before Congress, while others serve as consultants to institutions like the International Criminal Court. Several provide comments to the media on current law-related issues. Most importantly, our faculty are eager to enrich our students' education.
Professional Development and Career Services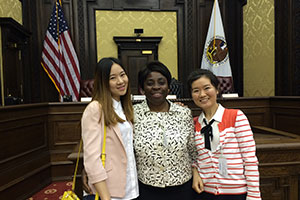 Our Career Development Office and our LLM degree staff stand ready to help you explore your career options and goals through individual counseling, résumé and interviewing sessions, and professional development trips.
Transfer to JD Studies
As detailed here, LL.M. students who demonstrate a high level of achievement may seek to transfer, upon graduation, to studies leading to a University of Georgia School of Law J.D. degree.
Dual LLM/MBA Degree
As detailed here, students may seek to earn, on an expedited basis, both the Master of Laws (LLM) degree from the University of Georgia School of Law and the Master of Business Administration (MBA) degree from the Terry College of Business, another highly regarded unit of the University of Georgia.
Tuition and Expenses
Providing superb legal education in a vibrant university locale, Georgia Law has been consistently recognized as one of the best value law schools in the United States. Estimated costs for the 2019–2020 two-semester academic year can be found at www.law.uga.edu/llm/cost. All foreign-trained graduates seeking to enroll in LLM studies at Georgia Law are encouraged to apply for financial aid sources in their home countries. Georgia Law offers a limited number of merit-based scholarships to highly qualified LLM degree candidates. Apply early to assure priority consideration for such aid.
Housing
LLM students have many options for on-campus and off-campus housing. Admitted students will be provided with information to help them make choices about academic-year housing.
How to Apply for LLM Study at Georgia Law
Qualifications Required of LLM Candidates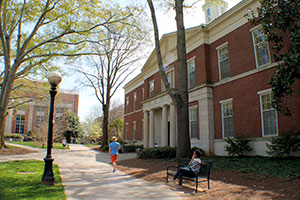 To enroll in LLM studies at Georgia Law, you must have completed the following (typically, receipt of an LLB will satisfy the first two criteria):
earned a degree equivalent to the Juris Doctor, or JD, from a recognized non-US law school
fulfilled the educational requirements for admission to the practice of law in a foreign country
 demonstrated English proficiency (see How to Apply for LLM Study at Georgia Law for details)
Application Checklist
To be considered for admission to Georgia Law, make sure you have submitted the following documents with your LLM application to LSAC: 
application fee of $50
official transcripts and proof of degree; LSAC's LLM Credential Assembly Service (LLM CAS) is required
official TOEFL or IELTS score
statement of purpose (in about 500 words, discuss your background and experience, interests, and reasons for seeking a Georgia Law LLM degree)
résumé or CV
proposed course of study
two letters of recommendation
Contact Information
For additional information, please visit Master of Laws (LLM) Degree, or contact
LLM Admissions
Dean Rusk International Law Center
University of Georgia School of Law
225 Herty Drive
Athens GA 30602
USA

Phone: 706.542.7875
Email: llm@uga.edu