The University of Iowa College of Law
The information on this page was provided by the law school.

Official Guide to LLM, Master's, and Certificate Programs
---
Introduction
As a top public law school, The University of Iowa College of Law offers a great deal for prospective LLM students:
Practical Training and Path to Bar Admission: If you are interested in qualifying for a bar examination, you can benefit from Iowa's LLM Legal Analysis, Writing, and Research course, and core courses including Contracts, Property, Torts, Professional Responsibility, Business Organizations, and Constitutional Law. Our extended orientation provides an introduction to US law that will ensure your success as you launch your studies. In addition to the basics, choose from our large variety of regularly offered courses—most of which are open to LLM candidates. Work with your Iowa advisors to tailor your program to meet the requirements of those state bars accepting LLM graduates.
In-Depth Research Path: If you are interested in research, the Iowa LLM provides a setting that encourages close collaboration with renowned experts in comparative law, anticompetition law, law and economics, law and society, and international law. Your LLM thesis will represent the culmination of research conducted in our world-class law library, which includes an extensive international and comparative law collection.
World-Class Setting: The University of Iowa is a world-class public institution with world-renowned engineering, health, business, and liberal arts specialties. Our tradition of interdisciplinary work provides exciting opportunities for students to collaborate with scholars from other disciplines. The small size of our program allows you to get to know the law school and university academic community well.
Comfortable Environment and Affordable Cost of Living: The University of Iowa is located in Iowa City, a comfortable, friendly community that is known equally for its academic excellence and cultural environment. Iowa City is a manageable size, but more affordable—both in terms of tuition and living expenses—than many of the large cities that are a close drive away. Immerse yourself in the environment of our vibrant campus, the literary culture of this UNESCO City of Literature, or in the music and art of the many festivals that occur throughout the year. Chicago, Minneapolis, and St. Louis are not far away if you want to enjoy the offerings of a big city environment.
Value and Support: Tuition costs and costs of living at Iowa are significantly lower than at peer institutions. Tuition discounts are provided for students employed by faculty as research assistants, and some partial tuition scholarships are available as well.
Iowa Advantages
Iowa's LLM program offers the following advantages:
A top law faculty teaching issues at the forefront of today's legal developments
A College of Law that is part of a major research university
Special facilities for foreign and international work, including one of the largest law libraries in the country and a Writing Resource Center for help in legal writing
ESL assistance
Tuition costs and costs of living that are below peer institutions
A program that promotes close interaction between faculty and students
A university town that combines the friendliness and ease of living for which the region is justly famous—with first-class cultural and sporting events
Law School Enrollment
Total law school enrollment: 420
Full-time enrollment: 415
Part-time: no part-time program
JD enrollment: from 31 states and foreign countries
LLM enrollment: in the last 10 years,

4–12

students; recent countries represented include Austria, Brazil, China, Colombia, Republic of the Congo, France, Germany, Ghana, India, Italy, Mexico, Moldova, Mongolia, the Netherlands, Pakistan, Russia, South Korea, Spain, Taiwan, Thailand, Uganda, Ukraine, the United States, and Vietnam
Exchange partner schools: a growing list, including Católica University of Portugal in Lisbon; KoGuan Law School in Shanghai, China; Peking University School of Transnational Law in Shenzhen, China; Radboud University Nijmegen in the Netherlands; and Zhejiang University in Hangzhou, China
Graduate students and legal professionals are also welcomed as Visiting Scholars
Physical and Special Facilities
Sitting on a wooded hilltop overlooking the Iowa River and Iowa City's historic downtown, Iowa Law boasts a sophisticated yet intimate atmosphere. Part of the larger University of Iowa campus, Iowa Law reflects Iowa City's unique cultural community, in which students, faculty, and staff work together in a friendly, relaxed, and productive environment that puts students' needs first.
At the heart of Iowa's beautiful, modern law building is the University of Iowa Law School Library, which is the second largest law school library in the United States. The library has a very strong collection of foreign, international, and comparative law materials, including not only English-language materials for international and comparative law and international organizations, but also extensive holdings of legal materials from the United Kingdom and all other former and current British Commonwealth countries, as well as strong collections, in their own languages, of Argentine, Brazilian, Chilean, French, German, and Mexican law. A rare book collection features early English, French, German, Greek, Roman, Byzantine, and Canon Law books, including the library's oldest title, the 1541 edition of Bartolus's Commentaries on the Digest.
All law students are assigned a student study carrel in the library. The library also is fully computerized, both in its internal operations and in its public services, and provides hardwired and wireless access for students to access an extensive range of computer research sources and library information.
Housing
Iowa City is a medium-sized college town, so there is an abundance of affordable student housing. For more information, please visit the College of Law's Housing website.
LLM Degree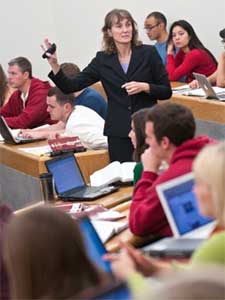 The Iowa LLM degree is one degree program, but it is designed for two different types of students:
Practical Training and Path to Bar Admission: Appropriate choice for foreign-trained jurists who seek a comparative introduction to, and specific training in, aspects of United States law and legal institutions. Special courses are available for students interested in qualifying to sit for state bar examinations. These include an extended orientation, including an introduction to American Legal Systems; patterns of US legal reasoning and law study in the United States; and access to core courses such as Contracts, Property, Torts, Professional Responsibility, Business Organizations, and Constitutional Law.
In-Depth Research Path: Appropriate choice for

foreign-trained

jurists or graduates of JD programs in the United States who wish to deepen their understanding of law and conduct serious research. Applicants may propose any legal field of concentration, but the faculty will accept students only in fields in which it has sufficient depth. It is especially prepared to accept students in the fields of international and comparative law, including the law pertaining to international business transactions and/or human rights.
The LLM program is deliberately kept small so that each student can receive substantial attention from the faculty. Therefore, admission is competitive.
The LLM Degree as a Gateway to Further Law Study in the United States
The LLM degree is valuable in its own right as successful completion of either track demonstrates that you have sufficient English capabilities and sufficient knowledge of the US legal system to work at a professional level with US lawyers, but some of you may want to pursue your legal studies in the United States to a higher level. For those interested in applying to Iowa's Advanced Standing JD program for foreign-trained lawyers, Iowa's regular three-year JD program, Iowa's SJD program, or to similar programs at other US law schools but who may not yet have sufficient credentials to be accepted, successful completion of the LLM at Iowa will greatly strengthen your chances for admission. The LLM degree does not automatically entitle you to admission to any of those programs, but the Iowa LLM or an LLM at a comparable US school is a prerequisite for the SJD degree program, and the year spent at Iowa in the LLM program would give you the opportunity to work informally with Iowa faculty on drafting a suitable SJD thesis proposal. A record of successful academic achievement during the LLM degree takes the guesswork out of admission to the Advanced Standing JD program for both the applicant and the law school. An applicant who completes the Iowa LLM degree can be admitted to the accelerated JD program without taking the LSAT and may be able to earn the JD degree after a total of three years of law study in the United States.
Educational Requirements to Apply to the Program
US law graduates who apply for this graduate degree must have obtained a JD degree from a law school that is a member of the Association of American Law Schools or approved by the American Bar Association.
Foreign law graduates must have completed the basic course of university studies that qualifies the candidate to sit for the bar examination (e.g., the French maîtrise, the German "first state bar examination"). If the home country bar exam does not require a specific degree, applicants should either be experienced members of the bar or have completed at least the first university degree in law.
Credit Toward LLM Degree for Courses Taken as an Exchange Student at Iowa
Law students who take courses within the College of Law as part of an exchange program that the college has entered into with foreign law faculties may count the credits they earn at Iowa in that study toward the credits required for the LLM degree if they subsequently enroll at Iowa in the LLM degree program within three years of completing their exchange study at Iowa.
English Requirements
Applicants who have not completed a bachelor's degree at an accredited university in the US or an equivalent degree at an accredited English-language university in Australia, Canada (excluding Quebec), Ireland, New Zealand, or the United Kingdom normally have achieved a score of at least 580 (paper), 237 (computer), or 92 (Internet) on the Test of English as a Foreign Language (TOEFL). All non-native English speakers with TOEFL scores below 600/250/100 will be tested at matriculation by Iowa's ESL department and may be required to take ESL classes. For students taking the IELTS, the minimum requirements are an overall score of 7.0 with no subscores below 6.5.
Academic Requirements for the LLM Degree
To earn the LLM degree, each student must successfully complete a minimum of 24 hours of academic credit, as approved by his or her faculty advisor. These 24 credit hours are to be earned from the law school's general course offerings, which include a strong focus on international and comparative law but also include business law courses from the College's Innovation, Business, and Law program, as well as cutting-edge courses in law and economics, law and society, anticompetition law, and all other major fields of public and private law.
The specific academic requirements of the LLM will depend on the track followed.
LLM candidates who hold a JD from an American law school are required to follow the research track; LLM candidates who do not hold a JD from an American law school can choose one of the following two tracks:
The legal practice track: For this track, LLM students must take the special LLM courses to orient them to US law study, legal reasoning, and the legal system (two to three credits); the first course in professional legal writing (two credits); a course in professional responsibility (three credits); and at least six credits of other basic bar exam courses, such as Contracts, Torts, Business Organizations, or Constitutional Law. This track will qualify the student to take the bar examination in states like New York that permit foreign lawyers to sit for the bar exam as long as they have earned at least 24 credits at an accredited US law school.
The research track: For this track, LLM students must take the LLM orientation courses to the US legal system (two to three credits) and the LLM Seminar (in the spring semester), a research and writing course during which they will write a research paper of at least one credit on a topic they choose with the approval of their advisor. This track is designed for those students who are not interested in qualifying to take a US bar exam or who have already qualified to do so, and it is especially suitable for those seeking to enter into an academic career or one primarily involving policy formulation or research. The research track is also especially appropriate for LLM students planning to complete the SJD or doctoral degree in law at Iowa or any other university.

US JD degree holders and international students who have been trained in another

common-law

jurisdiction, whose English competence is sufficiently high, and who choose the research track are required to undertake a more ambitious, four-credit-hour research project intended to lead to the production of a publishable paper. Others suitably qualified may also attempt a longer research paper with their advisor's approval.
With the exception of the Introduction to US Law orientation courses and the LLM Seminar, courses are taken together with regular JD students from the law school's regular offerings, especially its rich offerings on US, international, and comparative law. This method of instruction ensures a very effective comparative experience for international students through broad contact with US law students and professors, and the US-trained students similarly benefit from close contact with the foreign-trained lawyers.
Centers
LLM students may benefit from a number of special centers connected with the College of Law. Some, like the Innovation, Business, and Law Center, offer special courses in their areas that LLM students can take. Others, like the Larned A. Waterman Iowa Nonprofit Resource Center or the UI Center for Human Rights, provide opportunities for volunteering for service projects relating to subjects taught at the College of Law.
Costs and Financial Aid
Please see Costs & Financial Aid on our website.
Faculty
For Iowa's outstanding faculty, including those faculty members providing the chief teaching and research support for the International and Comparative Law Program and Business and Innovation Law Program, please see the College of Law's Faculty webpage.
Contact Information
For additional information about The University of Iowa College of Law's LLM program, please visit the Master of Laws (LLM) Program website, or contact:
John C. Reitz
Edward L. Carmody Professor of Law, Director, LLM and SJD Programs and Visiting Scholars
280 Boyd Law Building
Iowa City, IA 52242
USA
Phone: 319.335.9095
Fax: 319.335.9646
Email: law-admissions@uiowa.edu
Special LLM Social and Professional Program
Because productive learning does not take place only in a classroom, the LLM program arranges for a variety of trips and outings for the LLM students and visiting scholars so that they can see life outside the law school and visit specific legal institutions in the state. Popular outings in recent years have included a visit to the Iowa Supreme Court in Des Moines to hear oral arguments, a visit to the Federal District Court in Cedar Rapids to attend hearings or part of a trial, trips in the fall to local orchards to pick apples, and a tour of a local minimum-security prison and classification facility. In addition, the Iowa Supreme Court and the Federal Court of Appeals for the Eighth Circuit periodically hear real or moot cases at the College of Law.
Student Services
The University of Iowa College of Law provides many services to support LLM students. Students may utilize the staff and resources of our Career Center. The Director of Global Community Engagement provides individualized support to all international students, through admissions, academic advising, programming, and alumni engagement. LLM students benefit from the exceptional staff in our well-regarded Writing Center and our Academic Achievement Program. Students can find meaningful ways to engage with the community through our Citizen Lawyer Program.
Student Organizations
The college is home to many active student organizations, some of which have an international focus, including International Law Society and The International Law School Students' Association. Global Ambassadors are current students who organize and support social events for our new international students. More information on organizations and our four journals can be found at Student Experience.
Career Services
The University of Iowa College of Law's Career Services Office provides personalized career and life planning, strategic networking, experiential learning programs, and job search assistance to law students and alumni, and can assist LLM candidates seeking to take advantage of employment opportunities.
During a typical year, approximately 100–150 firms, corporations, government agencies, public interest organizations, and courts recruit through the University of Iowa College of Law on-campus interview program seeking to hire students and graduates of the Iowa Law School. Even more consider Iowa students through off-campus recruiting programs in major metropolitan cities such as Chicago; New York City; Washington, DC; and Los Angeles, including the UCLA LLM Job Fair. Students and alumni alike are recruited through hundreds of job postings and other employment opportunities each year.
The College of Law has more than 10,000 alumni. Forty percent of our alumni practice in Iowa. Other top states include Arizona, California, Colorado, Florida, Illinois, Minnesota, Missouri, Texas, Virginia, Wisconsin, and Washington, DC. Iowa alumni also have an international presence. Nearly 200 graduates are located outside the United States in such countries as Austria, Azerbaijan, Canada, the Czech Republic, China, England, France, Germany, Hungary, Indonesia, Italy, Japan, Jordan, Mexico, the Netherlands, Pakistan, Russia, South Korea, Spain, Syria, Taiwan, Thailand, Uganda, Ukraine, the United Arab Emirates, the United Kingdom, and Vietnam.
Crafting lives of meaning and significance to both individuals and communities is a hallmark of the Iowa law experience. Let us know how we can help you.