The information on this page was provided by the law school.

Official Guide to LLM, Master's, and Certificate Programs
MI United States
---
Graduate Admissions, 701 S. State Street, Ann Arbor, MI 48109, USA
Phone: 734.764.0537 | Website: www.law.umich.edu
Introduction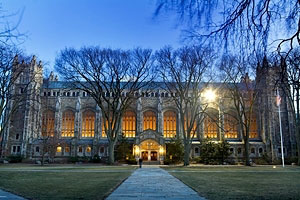 The University of Michigan Law School, one of the oldest and most renowned centers for legal study and research in the United States, has welcomed graduate students from around the globe since the 1890s. Graduates of our programs teach, hold government positions, and practice law in more than 80 countries.
Our Graduate Degree Programs include Master of Laws (LLM), Doctor of the Science of Law (SJD), and the new intensive Master of Advanced Corporation Law (MACL), inaugurated in the summer of 2019. Our graduate degree programs are intended primarily, but not exclusively, for lawyers trained overseas who wish to conduct advanced legal research, engage in comparative legal study, gain a better understanding of the United States legal system, or pursue a field of specialization.
Our Law Faculty (82 full time, 57 part time) consists of leading scholars who contribute to cutting-edge legal scholarship and reform in a wide variety of areas. Many are multidisciplinary scholars, combining law and fields such as history, economics, political science, public policy, psychology, sociology, philosophy, and literature.
Our Law School is situated in the heart of the University of Michigan campus, at the center of Ann Arbor, a city as diverse and sophisticated as it is pleasant and easy to live in. Ann Arbor has a welcoming community with the energetic atmosphere of a significant cultural and educational center. It is located 30 minutes from Detroit Metro Airport (DTW) with nonstop service by major carriers to Europe and Asia and one-hour flights to New York; Washington, DC; and Chicago.
Law School Enrollment (Fall 2018)
JD students: 1,014
General LLM students: 34
SJD students in residence: 8
Michigan Law alumni: over 22,200 worldwide
Physical Facilities
Library

Size: over one million volumes
Regular hours: 8:00

a.m.

–

midnight

Professional librarians, most of whom also hold JD degrees

Access to major legal databases including Bloomberg Law, LexisNexis, and Westlaw

Campus-wide wireless network

University recreational facilities (gyms, pools) within walking distance
Lawyers Club residence
Lawyers Club dining hall
Housing
Lawyers Club

Student dorm for 227 JD and LLM students (single rooms with private or semiprivate bathrooms)

Located on the beautiful Law Quad, across from classrooms and library

Meal plan with 12 meals per week

Meal plan or individual meals also available for nonresident law students

Includes laundry facilities, recreation room, 11 convenient corridor lounges, and one central elegant student lounge

Munger Graduate Residences

University housing for graduate students of all disciplines. Offers a holistic community where students develop networks across disciplines

Apartment-style suites with 6 to 7 bedrooms; each bedroom has a private bathroom and suite-mates share a common kitchen and living space

Five-minute walk from the Law School

Northwood Community Apartments

University housing for single graduate students and students with families

Studio, one-, two-, and three-bedroom units available

Located on North Campus, a short, convenient bus ride away
Diverse off-campus housing options include co-ops, town houses, apartments, and efficiencies, all within walking distance or on convenient bus routes.
Advanced Programs/Areas of Specialization
In the general LLM program, students are equally welcome to focus on a specific area as they are to explore a broad array of legal fields according to their own interests. Michigan SJD students primarily research and write in the areas of tax, human rights, corporate law, and both public and private international law. We offer one specialized program, in corporate and securities laws: the intensive Master of Advanced Corporation Law (MACL), which is one semester long (June – August) and designed for practicing lawyers who may not be able to take a whole academic year away from work and family.
The LLM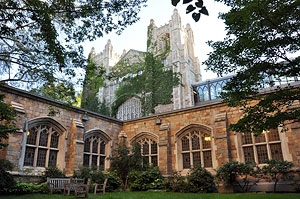 Our LLM program consists primarily of courses and seminars, and requires students to complete a research paper under faculty supervision on a topic of their choice. They may also elect to do more than one research paper. The LLM degree is awarded upon completion of 24 credits with at least a 2.7 ("B-") average in two terms (eight months) of study.
Michigan LLM students enjoy great freedom to choose from the entire curriculum of the Law School and from graduate programs at other departments or schools of the university (up to 6 credits).

Our LLM students take all classes and seminars with JD colleagues, except the following two courses designed specifically for LLM students with a civil law background:

 

Introduction to Constitutional Law and American Legal Process

Research and Analysis in American Law
The SJD
The SJD program is intended for individuals who have exhibited outstanding scholarship and capacity for advanced legal research. SJD applicants are typically engaged in, or plan to pursue, academic law careers. The SJD candidate must have excellent academic credentials and demonstrate the capacity for completing an SJD dissertation of publishable quality, which will provide lawyers, scholars, or governmental officials with a useful understanding, not previously available, of a particular area of the law. SJD students devote their energies to researching and writing a doctoral dissertation under the close supervision of a dissertation committee composed of three faculty members. SJD students benefit not only from expert faculty guidance and close mentorship, the library's extensive collections and other resources of the Law School and the university, but also from participating in a Law School colloquium organized for doctoral students. Supervision of doctoral research demands specialized faculty expertise and interest; therefore, some qualified applicants may be denied admission because an appropriate faculty member is not available to serve as dissertation supervisor.
Application Requirements for the LLM and SJD Programs
Application deadline: January 31

Completed application form, including

at least one essay (as specified on the application form)

at least two letters of recommendation

all postsecondary transcripts

all postsecondary degree confirmations

valid TOEFL scores (total of at least 98 Internet based, or 100 iBT) or valid IELTS scores (total of at least 7.0)

application fee of $75
Additional SJD Application Requirements
SJD thesis proposal, in sufficient detail to indicate its significance and originality. It should describe the nature of the topic, the questions to be explored, and the research methodology. It should also designate at least one Michigan Law

faculty member in your field of interest.

At least one letter of recommendation from the applicant's law school commenting specifically on demonstrated capacity for advanced legal scholarship and prospects for an academic career. If an applicant has been enrolled in an LLM program at another US law school, one of the letters of recommendation must be from a faculty member of that law school.
This is important.

Please Note

In the absence of these materials, applicants to the SJD program will be considered only for admission to the LLM program.
MACL
The Master of Advanced Corporation Law degree is designed to help midcareer practitioners advance their careers. It is the first program of its kind, designed for US and internationally trained lawyers who want to specialize in US corporate and securities law while gaining an international comparative perspective on both. It is an intensive, rigorous, single-summer residential experience.
Taught by faculty experts, MACL comprises 20 credits of mandatory and elective classes, a writing requirement, and a workshop. Students earn a master's degree in 12 weeks.  
Applicants must be practicing lawyers or have a practicing-level law degree from the United States or abroad.
Application Requirements for the MACL Program
Application deadline: 

Applications will be received on a rolling basis and will be considered for admission as long as space in the class remains available. International students must apply early enough for the visa process to be completed before program orientation on May 15.

Completed MACL application form, including

a Statement of Purpose (as specified on the application form)

at least two letters of recommendation

all postsecondary transcripts

all postsecondary degree confirmations

valid TOEFL scores (total of at least 98 Internet based, or 100 iBT) or valid IELTS scores (total of at least 7.0)

application fee of $75
Student Services and Organizations
Michigan Law students can choose from an enormous range of activities and organizations—from eight student-edited law journals to over 50 student organizations, including the Intellectual Property Students Association, the International Law Society, and the Women Law Students Association. In addition, there are numerous university student groups for the greater community, including  organizations of many countries around the world.
Career Services
Many of Michigan Law's most illustrious alumni are graduates of one of the school's advanced degree programs, and the Office of Career Planning (OCP) is frequently instrumental in helping graduates along the path to success.
Services include
individualized counseling, specialized group seminars and programs;

excellent career library, online career databases, and Internet resources;

Overseas-Trained LLM Student Interview Program in New York; and

facilities for photocopying, facsimile, and telephone services
Financial Information
Law School Tuition and Fees (2019–2020):

Approximately $65,944 for the eight-month academic year. For SJD students, starting in the second year of full-time studies in residence, tuition is reduced to the lower SJD dissertation rate of approximately $8,470 per semester. For MACL students: $32,763 ($30,763 for Michigan residents).

Living Expenses (2019–2020):

Approximately $23,000 for a single student, including mandatory health insurance and textbooks for the eight-month academic year. For MACL students: $8,485.
Contact Information
For more information about Michigan Law's graduate degree programs, please contact
Dora-Maria Sonderhoff
Assistant Director, Graduate Admissions
The University of Michigan Law School
701 S. State Street
Ann Arbor, MI 48109
USA
Phone: +1.734.764.0537
Fax: +1.734.647.3218
Email: law.grad.admissions@umich.edu