University of Minnesota Law School
The information on this page was provided by the law school.

Official Guide to LLM, Master's, and Certificate Programs
---
Introduction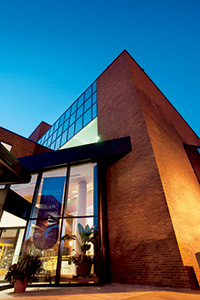 Combine one of America's best law schools with one of its top cities and you have the University of Minnesota Law School. Minnesota Law is located near downtown Minneapolis, Minnesota, on the banks of the picturesque Mississippi River. Annually recognized by leading publications as one of America's best metropolitan areas, the Twin Cities of Minneapolis and St. Paul are home to 17 Fortune 500 companies (including General Mills, 3M, Target Corp., and Medtronic), federal and state government, hundreds of public interest and human rights organizations, and world-class arts and recreational opportunities. It is clear why so many international attorneys and scholars choose the University of Minnesota Law School.
Through a rigorous and dynamic combination of theoretical and practical training, Minnesota Law sharpens the intellects and skills of its students. The school's unique approach to legal education focuses on how law shapes and transforms all aspects of society.
The Minnesota Law prepares students to
operate as lawyers in a global context;
address pressing socioeconomic problems;
engage in wide-ranging, cutting-edge research; and
approach their chosen field of work as problem solvers and difference makers.
The International and Graduate Programs department manages the LLM and SJD degree programs. LLM admissions details are below. The SJD priority application deadline is March 1 annually, to allow the SJD admissions committee ample time to match applicants with potential faculty supervisors. The same online application is used for both the Minnesota Law LLM programs and the SJD degree, with the option to select which degree you are pursuing and the ability to upload the additional required documents for the SJD application process.
Law School Enrollment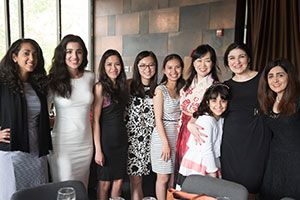 Between 700 and 800 full-time students annually, including the JD, LLM, SJD, and Master's of Science in Patent Law programs
Approximately 25 countries represented each year
Physical Facilities
Law Library

one of the top law libraries in the United States
1,000,000+ volumes and volume equivalents
24/7 access for all students
25 library staff
330 study carrels
773 total seating

Free campus-wide wireless network
Fitness center
Housing
Please visit the Graduate Student Housing website for housing opportunities.
LLM Programs/Areas of Specialization
Minnesota Law offers two distinguished LLM programs for people who have already earned a law degree outside of the US—a general LLM degree and the Business Law LLM. Both programs provide internationally trained attorneys with a rigorous academic experience, exposing them to a broad array of legal skills and knowledge. Our LLM graduates leave the program better equipped to meet the heavy demands of legal practice in an increasingly globalized world. LLM students add to the diversity of ideas and experiences, both inside and outside of the classroom.
Each LLM student selects courses based on his or her area of interest. Upon arrival, LLM students meet with the Director of International Programs to develop an individual academic plan. Students may focus on a specific area of law or the general practice of US common law. Once an academic plan is established, LLM students enroll in courses with upper-division JD students, providing the maximum opportunity for dialogue and discussion with faculty and US students.
Academic Year/Requirements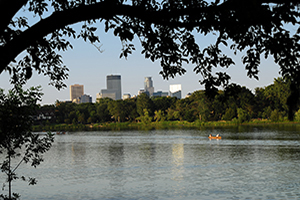 LLM students must successfully complete 24 credits over the academic year. There is no thesis requirement, but students must take one seminar course that is graded based on a substantial writing project. Each LLM year begins the first week in August and ends with a graduation ceremony in mid-May.
LLM—11 Concentrations Available
Students enrolled in the general LLM have the opportunity to receive a concentration in Business Law, Civil Litigation, Criminal Justice, Environmental and Energy Law, Family Law, Health Law and Bioethics, Human Rights, Immigration, Intellectual Property and Technology Law, International Law, or Labor and Employment Law. To earn a concentration and a notation on the transcript, students must successfully complete the concentration course requirements. Students enrolled in the general LLM may also construct their own academic plan.
Business Law LLM
The Business Law LLM provides foreign business lawyers with a rigorous, business-specific experience, exposing them to a broad array of legal skills and knowledge that is crucial to the global practice of business law.
Introduction to American Law
The academic year for LLM students starts in August, a month before the first semester of law classes begins. During August, LLM students take an intensive three-week Introduction to American Law course, which familiarizes LLM students with American civil and criminal procedure, constitutional law, basic legal research and writing skills, and other preparatory background information for law school courses.
Mentorship Program
Each LLM student is paired with a second-year or third-year US law student. Throughout the year, the mentor helps familiarize the LLM student with US culture and the Law School.
Practical Learning Opportunities for Global Practitioners
The Law School provides four courses and seminars designed specifically to provide LLM students with the practical legal skills to assist them to become true global practitioners:
Introduction to American Law
LLM Judicial Observation (pairs foreign lawyers with local judges, providing an opportunity for students to experience the American legal system firsthand)
LLM Legal Writing and Legal Skills
LLM Trial Skills
LLM Application Requirements, Tuition, Fees, and Living Expenses
Application available: October 1 through May 1
Application deadline: May 1
Application Fee: $70
Letters of recommendation: two required
Transcripts required: LSAC LLM Credential Assembly Service and related services required
Approximately 50–60 students enroll each year
Contact Information
For more information about the LLM programs, please visit the LLM program website, or contact:
Hannah Kuether
229 19th Avenue South
Minneapolis, MN 55455
USA
Email: llmadm@umn.edu
Student Services and Organizations
Student Affairs staff members are available to assist students, including LLM students, with settling into the Law School as well as with any personal or academic issues that may arise; the Student Affairs staff also provides support for student events and activities sponsored by student organizations.
Career Center
The University of Minnesota Law School's Career Center is committed to supporting and educating University of Minnesota Law School students and alumni throughout all stages of their professional development. The Career Center helps students and alumni develop the professional experience and connections that will give them access to employers throughout Minnesota and the nation.
As an institution with an exceptional national reputation, Minnesota Law is focused on helping students and graduates find positions with all types of legal employers throughout the country and around the world. They work for premier law firms, boutique practices, federal agencies and departments, state and local governments, public interest organizations, and major companies.
The Career Center offers skill-building workshops, training, and programs throughout the year and counsels students and alumni on establishing and meeting professional goals. The International Student Interview Program (ISIP) and the West Coast Consortium interview program offer LLM students the opportunity to be considered for internships and permanent positions in the United States and abroad.
Additional Information
Our outstanding faculty and International and Graduate Programs office staff support the success of each and every LLM student.