University of Missouri School of Law
The information on this page was provided by the law school.

Official Guide to LLM, Master's, and Certificate Programs
---
Introduction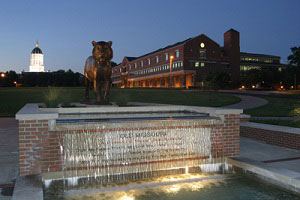 The University of Missouri School of Law has been training outstanding lawyers for more than 140 years. In addition to the JD program, Mizzou Law offers an LLM in Dispute Resolution and an LLM in American Law.
The University of Missouri (MU) is located in Columbia, often called the quintessential college town by U.S. News and World Report. Money magazine, Men's Journal, and MSN.com have all called Columbia one of America's best places to live. Columbia's cost of living consistently rates as more affordable than the national average. Mizzou Law's LLM program tuition is competitive or lower than comparable schools. In fact, MU is regarded as one of the top public universities for its price—noted for its combination of affordability and strong academic quality.
Law School Enrollment
Total law school enrollment: 320
LLM program enrollment: 12
(Average figures. Enrollment may vary slightly year to year.)
LLM Programs/Areas of Specialization
Mizzou Law offers a Master of Laws (LLM) degree in Dispute Resolution and an LLM degree in American Law. The LLM degree programs consist of 24 credit hours of study and can normally be completed in a year, although a part-time option is available for domestic students in the LLM in Dispute Resolution program. LLM in Dispute Resolution students can pursue dual degrees (MA and PhD) from Missouri's School of Journalism. Many LLM in Dispute Resolution students take courses at the Harry S Truman School of Public Affairs, where they can earn a certificate or master's degree in public affairs in conjunction with the LLM degree.
LLM in Dispute Resolution Program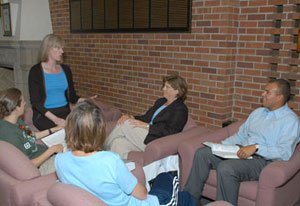 The LLM in Dispute Resolution program, the first of its kind in the United States, provides a unique opportunity to gain a deeper understanding of theoretical, policy, and practice issues in the dispute resolution field. The program has attracted attorneys from across the nation and 34 countries outside the United States. LLM in Dispute Resolution classes are small and generally limited to LLM students, creating a close community among faculty and students, and building lifelong bonds for networking and collaboration. LLM in Dispute Resolution courses are taught by faculty from our nationally acclaimed Center for the Study of Dispute Resolution (CSDR). Mizzou Law is consistently regarded as one of the top law schools in dispute resolution.
LLM in Dispute Resolution program features include
optional externships around the nation and the globe.
flexibility: required classes are scheduled so that part-time students can work up to four weekdays each week. This, together with numerous options for externships and independent study, has enabled practicing attorneys from states such as Iowa, Illinois, Kansas, Oklahoma, Tennessee, and Wisconsin to earn their degrees while continuing to work.
Program of Study for the LLM in Dispute Resolution
The LLM in Dispute Resolution program requires 24 credit hours of study. A minimum of 12 credits is required for the courses in dispute resolution—nonbinding methods, dispute system design, arbitration, and a major research paper. The remaining 12 credits are electives. Students choose electives according to their interests. With approval, students can apply up to 6 credits of graduate-level courses outside the law school toward the LLM in Dispute Resolution graduation requirement.
LLM in American Law Program
The LLM in American Law program introduces the American legal system and US legal practice to students who earned their first degree in law outside the United States. The LLM in American Law program also requires 24 credit hours of study. Beyond the 6 credit hours of required courses—introduction to US law, professional responsibility, and legal research and writing—students can tailor their study to meet their own academic and career goals. They can either concentrate in specialized fields such as intellectual property, commercial law, international law, criminal law, or employment law; or they can select a general course of study to enhance their knowledge of US law and/or to meet eligibility requirements to take the bar exam in Missouri or other US states. For students interested in eligibility to take a state bar exam, their academic advisor will help them to select appropriate courses.
Cost
The MU LLM program is competitively priced, with lower tuition than similar programs. Visit LLM Fees and Expenses for current information. The LLM program offers limited departmental financial support to full-time students—the Rankin M. Gibson LLM Scholarship and the LLM Fellowship. The Law School does not offer graduate teaching or graduate research assistantships.
Application Requirements
Application Deadline
Applications are reviewed on a rolling basis as space is available. However, all new LLM in Dispute Resolution students start the program in the fall semester (which begins in mid-August). New LLM in American Law students may be admitted in the fall or spring semesters, although fall is preferred.
Admission Requirements
For admission to the LLM program, applicants must meet the following requirements:
Applicants must have completed the first degree in law (JD, LLB, or equivalent) required for law practice or law teaching in the country in which law studies were pursued.
Applicants must possess a minimum 2.5 (A = 4.0) grade-point average in their law program, and a 3.0 GPA for work completed in any additional graduate or advanced degree program.
Applicants whose native language is not English must be able to read, write, understand, and speak English sufficiently to participate in and contribute well to the class experience. The University of Missouri requires a minimum score of 550 on the paper-based TOEFL, 80 on the

Internet-based

TOEFL, or 6.5 on the Academic IELTS with subsection minimums of no less than 17 on IBT, 52 on PBT, or 6.0 on IELTS. For more information, visit English Proficiency.
LLM Application Materials
Official transcripts from undergraduate institutions, law schools, and any other institutions of higher education attended; transcripts from schools outside the United States must be translated into English.
Official TOEFL score report (international applicants only). The Internet-based TOEFL (IBT) is the preferred test of the LLM program. The IELTS is acceptable only in those situations where the TOEFL IBT is unavailable.
Professional résumé
Statement of purpose (300–500 words stating reasons for pursuing this degree)
Two letters of recommendation. For example, one from an academic source and one from a professional source.
Financial support application form (if applicable)
Student Services and Organizations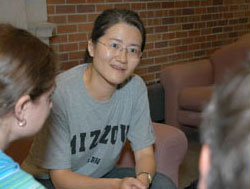 Student organizations are a vibrant part of the intellectual and social environments at the School of Law. They provide LLM students with opportunities to enhance their professional and personal development through programs and activities, as well as intellectual, cultural, and volunteer opportunities. For example, past LLM students have consulted with the editors of our Journal of Dispute Resolution on particular articles, served as judges during student competitions such as "Mediation Advocacy," and networked with JD-student members of the Alternative Dispute Resolution Organization (ADRO) and International Law Student Association (ILSA), among others. See a list of student organizations.
The MU International Center provides support and services for international students and scholars.
Career Services
We help LLM students with career development in several ways.
The LLM program's Dispute Resolution Careers page features advice about careers in dispute resolution and links to webpages listing jobs in the field.
Faculty members often serve as resources and references for LLM students.
The Law School's Office of Career Development is also available to help with cover letters, résumés, and job-search strategies and tools. They may also provide individualized counseling, specialized group seminars and programs, access to online career databases, and facilities for teleconferencing and videoconferencing.
Contact Information
Karen Neylon
LLM Program Coordinator
206 Hulston Hall
University of Missouri School of Law
Columbia MO 65211
USA

Phone: +1.573.882.2020
Fax: +1.573.882.3343
Email: neylonk@missouri.edu