Released July 11, 2019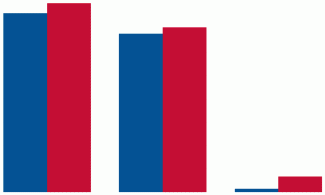 Join LSAC's Susan Krinsky as she explores the latest applicant, application, and test-taker volumes. How many tests were administered in June? How do test registrations compare to last July? And what about LSAT Writing — how many test takers have actually taken it now that they have up to a year to do so and given that repeat test-takers don't need a repeat writing sample? Find out the answers to these questions and more — and learn how to access valuable comparison data based on ethnicity, gender, and both LSAT and GPA percentiles — in this month's "Keeping Up to Data" podcast.
Have questions about this podcast, or suggestions for future topics? Submit them to podcast@LSAC.org.
Listen to Podcast #9


View Transcript (PDF)