Real Stories
"I am more than a number."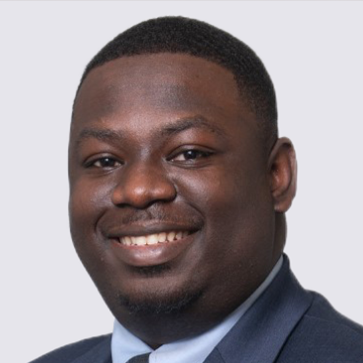 First
Generation

My Progress
My Story
In eighth grade, the principal called me into his office and said he'd noticed I liked to argue and talk a lot. He steered me toward a program at a local university, which I participated in throughout high school. It was there that I found my love for mock trials and discovered what it means to be an attorney.
My test scores weren't great, and as an undergrad, I didn't have the best GPA. But I realized I am more than a number. During an internship, I discovered my passion for people fighting for reform and learned how to find my place in movement work. I also learned that being a part of my community is extremely important to me. I'm the first person in my family to go to law school and chose to study close to home because I felt it was my duty to give back to the community that had given so much to me.
Why is law so important?
The law has an impact on everyone. I think when it comes to law, we get wrapped up in the really big stories, but there are everyday people whose lives are significantly impacted by the system. I've learned that the law isn't always set up to treat people in the most equitable or efficient way. I have been inspired by community organizers who work with people directly impacted to help the law make sense to them and help them navigate the system.
What inspired you to pursue law school?
I'd always wanted to be a lawyer and knew that eventually I would want to bring positive change to my community. As an undergrad, I completed summer internships that really opened my eyes to the importance of our legal system, particularly in the area of criminal justice.
What are the most important skills for success in law school?
Critical thinking is extremely important. The ability to examine a situation and understand why you think the way you do about it — and to challenge your own beliefs — will help you succeed. Passion is also crucial; it's important to strive for something bigger than yourself.
What would you tell a young person at the beginning of their journey to law school?
Don't let others define you by what you look like on paper. Remember that everyone's path is different; everyone's version of success looks different. Just because you don't come out of the top-ranked law school doesn't mean you can't come out on top. You can make something out of nothing if you work hard. Simply put, believe in yourself.
What advice would you offer to someone getting ready to take the LSAT?
As an undergraduate, I got involved in a prelaw institute and took an LSAT prep course. I also recommend the free practice tests and other helpful test prep resources offered by LSAC.