Real Stories
"I am a coach for future lawyers."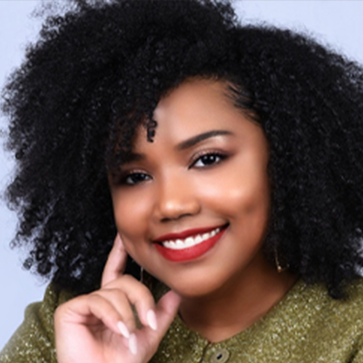 Equal
Access
My Progress
My Story
When I discovered my mom was serious about getting a divorce after separating, I wanted to know how it would work. I was in middle school, and it was the first time I'd ever heard about lawyers. My mom explained that her lawyer was going to help us out of our situation. After that experience, whenever I'd see someone going through a divorce, I always had an interest in it. I made up my mind that I wanted to be a lawyer.
Today, I devote a lot of my time to coaching future lawyers through the law school admission process and their individual law school journeys. I also practice entrepreneurship and entertainment law, helping small business owners, creators, and entertainers by looking out for their best interests.
Why is law important?
Many people have anxiety about how the law affects their lives. Most of our lawmakers are lawyers. And organizations that are fighting for change need lawyers. Most importantly, we need diverse lawyers to represent the communities they serve.
What does being indivisible mean to you?
That is the goal for society — to be indivisible. But to get there, we need diverse board rooms, parole boards, and judges. Through my law school coaching work, which began when I was a second-year law student, I aim to enhance cultural diversity in the legal field.
What does it take to be successful in law school?
Everyone thinks law school is about being smart, but it's actually about being disciplined. You can have a 180 on your LSAT, but when you get to law school, you still need to work hard. When it's Thursday or Friday night, and people are hanging out, you may have to stay behind to work on your criminal law outline or put together and then answer practice questions. It's also important to surround yourself with the right people and the right resources. I joined the Black Law Student Association and the Georgia Association of Black Women Attorneys. They both became my family and my home away from home.
What advice would you give to someone considering law school?
I would encourage them to home in on why they want to go to law school. If you are going to go down the law school path, you need to know why you are doing it. For many future lawyers, they have a "this is not okay" moment and realize that a career in law is the solution. Nevertheless, if you are not sure law school is the right choice, find an experience that exposes you to the daily life of a lawyer. It's nothing like the court shows you see on TV! Email a judge and see if you can shadow them for a day or ask a law firm if you can volunteer to gain firsthand experience.