Real Stories
"I wondered, is this for me?"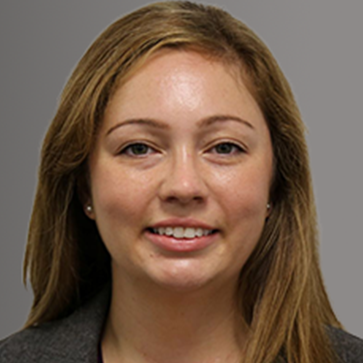 My Progress
My Story
I had my reasons to question whether to pursue law school. I was going through a divorce, with two kids and not a lot of money. I was on active duty in the military, working as a paralegal in the U.S. Air Force's JAG Corps. I took the LSAT once and didn't do too well. So, I wondered: Is this for me? Is this something I want to do?
Then my boss told me to go into a dark room, block out the noise, and ask myself, "What do you want? It doesn't matter how you get there or how you pay for it. Just ask yourself if this is something you want to do." I took her advice and said, "Yes, this is something I want to do. I want to go to law school and have a more fulfilling career."
What inspired you to pursue law school?
I was doing paralegal work and attorney teaming in the Air Force — working as part of a team to conduct witness interviews, collect evidence, and so on. We worked well together, but I also wanted autonomy. There are excuses to stay where you are. "I can't raise a family and go to school and lose that income," I told myself. I was supposed to be deployed to Qatar in July 2016, but I took the LSAT in December 2015, got into a couple of schools, and had to make a decision: stay in the military, reenlist, deploy to Qatar, and have a consistent income, or jump the ship. It can be scary, especially when you're a working adult, to cut all that out.
Besides being a lawyer, what can you do with a law degree?
Having a law degree opens your brain and perspective and makes you better at whatever job you take. A colleague at my base uses her law degree to do environmental regulatory compliance for the government. A friend in law school, who was in human resources, used her law degree to become the director of a company's HR department. Whether you want to be a CEO, CFO, or work in finance or engineering, having a JD furthers your abilities to excel in your career.
Who do you think benefits from the law?
Everyone benefits. You, as an attorney, have a role in helping your clients. But learning the law is also part of your own self-development. It enables you to think outside the box and see the bigger picture. It also gives you a better perspective on life and more of an ability to contribute to society. The law helps you grasp concepts that you can help others understand. It sounds a little cheeky, but it's true: You're a better citizen in the community by knowing the law.
What advice would you give those pursing law school?
I think surrounding yourself with likeminded people encourages you. Some people are afraid to make the jump to law school because they may not have the support system they need. They may even have very negative people around them. Separate yourself from those who are negative and replace them with positive people. It can be hard if you're not social, but law school makes you so much more confident. You look at things differently and stand up for yourself more. Nobody can take what you've learned in law school away from you.