The Foundation of Justice
The standards and processes used for admission at all levels of education are of vital importance because education is the foundation for human development and societal welfare. Nowhere is the integrity and soundness of an admission process more critical than in legal education because of the unique role of the legal profession in our democratic system of government. Lawyers serve as leaders in all areas of society, not only in traditional roles within the civil and criminal justice systems entrusted with the administration of justice, but also as government officials and executives of enterprises that control vast resources.
Before the Law School Admission Test (LSAT) came along, law school admission was largely based on personal connections, such as attending a prestigious undergraduate school or being the relative of an alumnus. This led to a legal system largely dominated by men from affluent backgrounds. The test's purpose was to promote fairness in law school admission by opening the door to all candidates, regardless of their undergraduate institution or area of study. The Law School Admission Council (LSAC) continues to promote that mission today.
Photos depicting the law school experience in 1947 and today.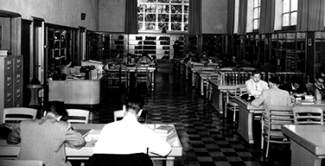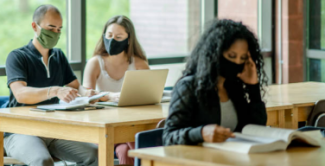 Why the LSAT?
"Before the LSAT was adopted as an assessment tool, there was little or no objectivity in the admission process. An applicant's networks and the reputation of an undergraduate school were the primary determining factors for admission; many members of traditionally underrepresented groups did not have adequate access to either factor. The LSAT may not be a perfect tool, and there is needed discussion regarding use of the test, but it has been and must continue to be the best tool for leveling the playing field for qualified candidates who wish to obtain a legal education."
– Minority Network of law school admission professionals and their allies
Read the full letter (PDF)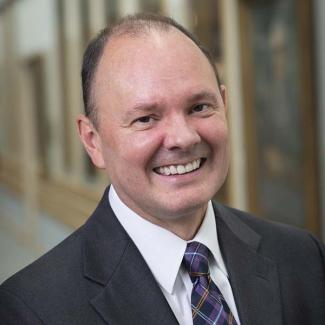 Kevin Washburn
N. William Hines Dean and Professor of Law, University of Iowa College of Law
Opportunity for All
"Before the LSAT, admission to elite law schools was often based on connections, and not only merit. I grew up poor and went to non-elite schools. I would have failed the 'connections' test. The LSAT leveled the playing field. The LSAT gives ordinary students the opportunity to prove that they have the logical reasoning skills to compete intellectually with more privileged students from the elite. Quite candidly, the LSAT gave me the opportunity to prove myself."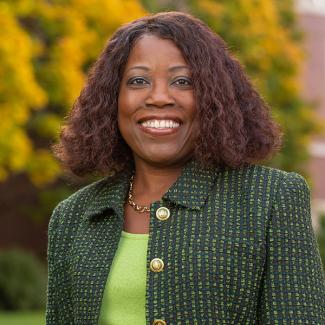 Marcilynn Burke
Dean and Dave Frohnmayer Chair in Leadership and Law, University of Oregon School of Law
A Level Playing Field
"The most important thing standardized tests can do for diversity is provide a level playing field for candidates. In my opinion, when it comes to law school admissions, there's no better test for that purpose than the LSAT. My advice to candidates is that their time spent preparing for the LSAT is not only their best investment in law school admission, it's also their best investment in law school success. And that's what matters — we want not only access but also success in school, licensure, and career."
Frequently Asked Questions About Testing
What are the benefits of standardized tests?
Standardized tests are beneficial for several reasons. First, they serve as a valid and reliable measure for demonstrating one's talent when other factors — such as curricula, grading standards, and course content — vary enormously across schools and universities. Second, they serve as an efficient way for institutions to review thousands of applications. Third, for students whose academic records are not particularly strong, who have not taken the most rigorous courses, or who attend less competitive or smaller, lesser-known schools and universities, standardized tests provide an opportunity to demonstrate one's skills and likelihood of success to those who make admission decisions. Fourth, they provide the only common measure that is used to compare the predicted success of students who come from a variety of academic backgrounds (different majors, different colleges, different grades and grading standards) and personal experiences (socioeconomic, neighborhood, financial resources).
Aren't standardized tests like the LSAT inherently biased?
No. It's important to note that score gaps are indicators of broader educational inequalities, not an indicator of "bias." Every LSAT question is subjected to rigorous external expert review and field testing; any question that shows any racial, ethnic, or gender bias is rejected. Research shows that the LSAT is the best single predictor of first-year grades for four major racial and ethnic groups, and that when combined with undergraduate GPA, the correlation increases. In fact, studies show that underrepresented groups are slightly advantaged by LSAT scores relative to actual first-year grades. The combination of LSAT and undergraduate GPA results in the most accurate prediction, and least amount of overprediction, across all groups.
Why not test-optional?
While test-optional policies have been shown to increase the number of applications a college receives (thereby artificially inflating its selectivity), these policies have failed to create a positive change in the proportion of low-income and minority students enrolling at test-optional institutions. Test-optional policies for law schools would be even more problematic than for undergraduate programs because data shows that undergraduate GPA is a significantly weaker predictor for law school performance than LSAT score, where this is not the case for undergraduate admissions. Hence, disregarding LSAT scores means more decision error and decline in performance of admitted students.