University of Wisconsin Law School
The information on this page was provided by the law school.

Official Guide to LLM, Master's, and Certificate Programs
---
Introduction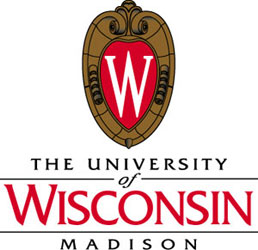 The University of Wisconsin Law School is one of the most intellectually exciting law schools in the country, attracting students from around the world. Our students represent a variety of backgrounds, ages, interests, races, nationalities, and life experiences, encouraging a robust exchange of ideas. Top students are drawn to the UW Law School because of its tradition of excellence, its beautiful setting in the heart of one of the world's leading research universities, and its law-in-action philosophy, an approach that distinguishes it from other law schools.
The UW Law School was established in 1868. It was among the first group of schools approved by the Council of Legal Education of the American Bar Association (ABA), and is a charter member of the Association of American Law Schools. It is located in Madison, the capital of Wisconsin—a stunningly beautiful city and a center for political and judicial activity. The school's proximity to the state capitol, legislature, administrative agencies, law firms, nonprofit organizations, and the state and federal courts is of great significance for the Law School's faculty and students. It is in these places that students see the law in action. Students move easily between the Law School and the many opportunities, resources, and jobs in Madison.
Faculty
The UW Law School's nationally recognized faculty come from a wide range of backgrounds and offer students strong role models and a variety of expertise. The faculty members are leading scholars who are also actively involved in the law. They are excellent teachers who are committed to their students. Many professors devote their scholarship and teaching primarily to international or comparative law, and others integrate analysis of foreign legal developments into their domestic law courses. The outstanding and distinguished teaching faculty work with a dedicated support staff to offer an enriching legal experience to the students at the Law School.
Facilities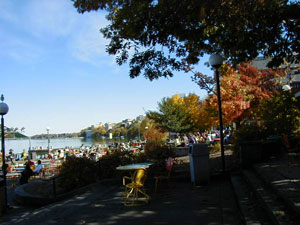 The Law School building is located in the center of campus on Bascom Hill. Classrooms, faculty and staff offices, the Law Library, and faculty and student lounges are all located within the Law School building. The Law Library is one of the major resource libraries on campus. It ranks among the top academic law libraries nationally, providing users with easy access to a full range of US domestic and public international legal materials, as well as the domestic law of many foreign jurisdictions. Access to these collections is enhanced with the library's online catalog and expanding array of online indexes. Computer-assisted legal research systems, including LexisNexis and Westlaw, are available, and specialized reference assistance is available during regular library hours. The entire Law School building has wireless Internet access and classrooms are technologically equipped.
Foreign, International, and Comparative Law
The Law School hosts international students and professors, bringing diverse international perspectives to the classroom. The UW-Madison has one of the largest groups of international students in the country.
The Global Legal Studies Center is a joint project of the UW Law School and the UW's Division of International Studies. The center's goal is to support research in international legal studies, organize workshops and conferences, expand connections with scholars and institutions in the US and overseas, deepen links with the International Institute and other international programs on campus, and share expertise. The center concentrates on three areas in which UW-Madison has special strengths:
international economic law, including global corporate governance, transnational economic regulation, comparative antitrust and competition law, transatlantic relations, and global Internet law;
development and transition, including the rule of law, law and development, comparative economic law, trade and development; and
human rights, democracy and governance, including comparative constitutionalism, implementing socioeconomic rights, and humanitarianism.
The East Asian Legal Studies Center, established in 1990, has helped to formalize and increase the Law School's academic interactions with universities, government ministries, and the private sector in East and Southeast Asia. The center is active in advanced law studies, course development, and library enhancement. It provides opportunities for student work and research, as well as scholarly exchanges and professional outreach programs.
LLM Programs/Areas of Specialization
The LLM-Legal Institutions (LLM-LI) program is designed for those who already have legal education outside the United States, typically a bachelor of laws (LLB) degree, and who want to learn about American law and case law analysis. This is a one-year (nine-month) program that provides an excellent opportunity for taking a range of courses in US and international law. Students take courses at the Law School and can also take courses from other departments at the university. Graduates of the LLM-LI program may be eligible to take the New York bar examination.
For additional information, please visit the Graduate Programs at the Law School website, or contact:
University of Wisconsin Law School
975 Bascom Mall, Room 3222
Madison, WI 53706
USA
Phone: 608.262.9120
Email: gpo@law.wisc.edu
Student Activities
The Law School has more than 30 organizations that provide outstanding opportunities for students to pursue their talents and interests. Law students have access to all University of Wisconsin-Madison campus facilities, including state-of-the-art recreational facilities. UW students have free access to indoor recreational facilities, two swimming pools, and 63 acres of outdoor recreational fields. More than 100 group fitness classes are offered per week.
The University of Wisconsin, including its Law School, has an active student body that excels academically, but students engage in much more than books, study sessions, and exams. Students strive to be in leadership roles and have unique and diverse experiences that link learning and the creation of community. They participate in sports and the arts, make the most of the urban environment of the city of Madison, and truly enjoy their time at the University of Wisconsin.
Housing
Limited on-campus housing exists for graduate program law students. Additionally, there are numerous housing opportunities throughout Madison and the surrounding area. Information and assistance on securing housing may be obtained from the Campus Area Housing Listing Service.