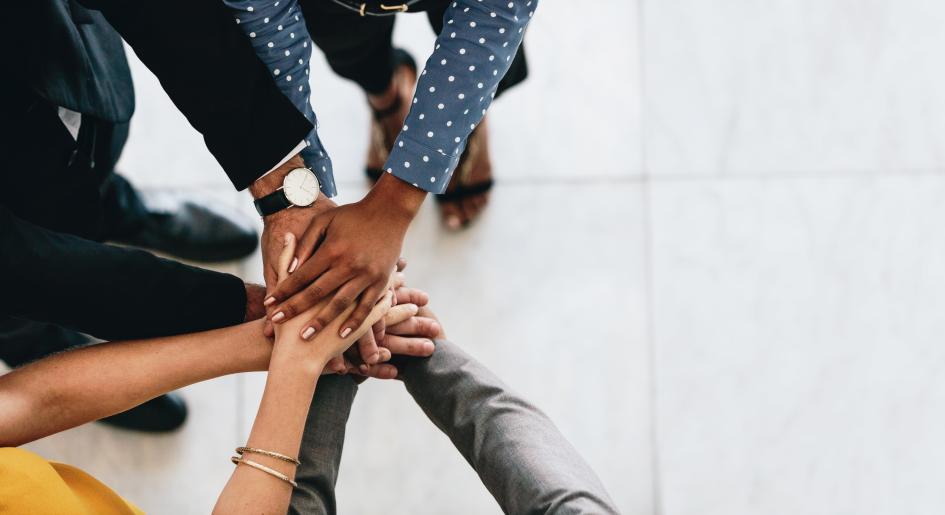 Developing Strategies That Help Law Schools Steer Closer to Their Missions
The ongoing saga of this year's U.S. News & World Report rankings has careened between farce and tragedy, but it also creates an opportunity for law schools. Their delayed publication this year, the retracted and rearranged T14 list, the changes in methodology, and the broad criticism leveled by law school deans all raise questions about the future viability and hegemony of the endeavor. Whether this idiosyncratic system of ranking law schools persists, and what future forms it might take if it does, remain unknown and unknowable, but it is indisputable that for too long law schools have let this one ranking system drive institutional priorities that have not always been in the best interests of students or legal education. This interruption is an excellent opportunity for schools — and all of us — to step back and reevaluate.
Law schools best thrive when the whole community (faculty, staff, and students) is aligned around a common mission, around an agreed upon set of priorities and goals, but that's hard to do well; even schools that do it well need to take steps to deliberately realign from time to time. There are so many variables and constraints (consider for instance, evolving ABA standards and roller coaster market conditions, to name just two) that it is challenging for institutions as complex as law schools to consistently operate at the highest levels.
The good news is that LSAC has put in place a team of experts that offer a suite of individually tailored services designed to help law schools meet their institutional goals. With a decades-long history of successfully working with its member schools, LSAC understands law school missions and the challenges inherent in meeting those mission-driven expectations, and LSAC is committed to supporting success for every law school on their own terms. I am very happy to have been asked to join this team of experts.
After many years leading the National Association for Law Placement (NALP), my area of expertise is the employment and career development side of things. I have two roles in my new engagement with LSAC, as a senior advisor with the LawHub team and as one of the consultants available to law schools through LSAC's Legal Education Consulting project.
With the LawHub team, I will be working to build out the professional development and law careers content for prelaw and law students to support them on their career journeys. With the Legal Education Consulting project, I will be available to law schools that want to take a closer look at how they are supporting their own students' law career journeys. I believe every law school should be working to maximize those outcomes. 
Depending on what the future holds for the U.S. News rankings, the employment outcomes for law schools are likely to be increasingly important in the ranking algorithm in the future, as they were this year. Having said that, I need to quickly say that I also believe rankings should never be the reason a law school invests to maximize the employment and career outcomes of its graduates. 
I continue to watch the vagaries of the legal employment market closely and with fascination, including the recent drop in demand for legal services measured by the Wells Fargo first quarter report on law firm financial performance, and the record associate salaries measured by NALP in its recently released 2023 Associate Salary Survey

.
My diligence (and obsession) in keeping my finger on the pulse of ever-changing legal employment market conditions is one of the things that helps inform my strategic assessment of individual law schools' career services challenges and successes. The overall employment outcomes for the class of 2022 were among the very strongest we have seen in many years, and they reflect the fact that the legal hiring market, particularly the private sector and specifically large law firm hiring, was booming for that class. Recently, we have seen the demand for legal talent cool, particularly in the lateral market, and notably as some of the largest technology companies have implemented layoffs and reported falling profits. Whether the overall employment outcomes for the classes of 2023 and 2024 will remain as strong as they were for the class of 2022 remains to be seen. The class of 2023 is graduating at a time when the legal market has softened considerably, and the class of 2024, some of whose members will be summer associates this summer, is more than 4,500 students larger than recent classes, which will put additional pressure on an already tighter labor market for new law school graduates.
For those of you who are attending LSAC's Annual Meeting in San Diego, I look forward to seeing you there. I would love to connect with you in the Collaboration Hub and talk to you about how LSAC's growing list of services and our team of experts might be of service to your law school as you strive to align mission and outcomes across all the many moving and interconnected parts, programs, and services of your school.