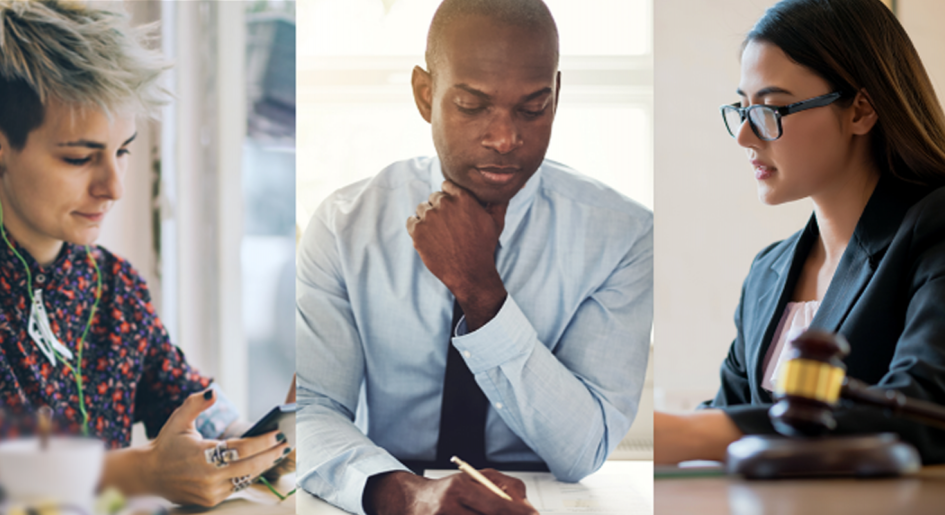 Explore Law: How Three Schools Took the PLUS Program To the Next Level
In 2015, the University at Texas at Austin, a predominantly white-serving public institution (PWI) and Huston-Tillotson University, a historically black private institution (HBCU), were awarded a three-year grant from LSAC to launch a version of its Prelaw Undergraduate Scholars (PLUS) program dedicated to students from both institutions. Over the course of the grant, HT/UT's PLUS developed into a model for building student-support collaborations between an HBCU and a PWI. 
After LSAC's grant ended, the program was renamed Explore Law and a third institution, Austin Community College (ACC), was added. Administered via UT's Division of Diversity and Community Engagement, Explore Law is a co-equal partnership between the three institutions, with each, especially Huston-Tillotson, making significant in-kind contributions of room and board, staffing, and transportation. As Dr. Molly Beth Malcolm, Executive Vice President for Campus Operations and Public Affairs at ACC explains, "Explore Law is an excellent example of our region's colleges and universities collaborating. Together we are creating career experiences beyond what any one of our institutions could do alone."
Another essential partner is Texas Law, a top fifteen law school. "Collaborating alongside institutional partners like Huston-Tillotson and Austin Community College," says Mathiew Le, Assistant Dean of Admissions and Financial Aid at Texas Law, "has proven instrumental in offering an educational program that centers around diverse student experiences. Not only does this enhance the quality of our programming, but it underscores a firm commitment to our shared vision of improving diversity in the legal profession."
Dr. Samuel Riley, Senior Director for Admissions Programs at Texas Law, agrees. "It has been an awesome experience to see staff and administrators come together to collaborate in making the program successful. It has been a great experience to see the three schools work together. I hope there can be more collaborations in the future."
Dr. Aileen Bumphus, Assistant Professor of Practice in UT's College of Education, and the force behind Explore Law's founding, also acknowledges the importance of finding sustainable support beyond the three campuses. "The role of philanthropy in supporting these types of programs is critical," she explains, "especially among our legal partners who are interested in establishing a legacy of support for underserved students pursuing law degrees."
Each annual cohort consists of thirty undergraduates from ACC, HT, and UT. Explore Law aims to provide an immersive introduction to law school early enough in students' college careers for them to make informed decisions about law school. Explore Law's mission, mirroring LSAC PLUS, is to encourage students underrepresented in law schools and legal profession to consider law a viable pathway, and support them as they travel that path. 
Dr. Bumphus sums up Explore Law's endeavors: "This work with students from three unique institutions provides a rich and diverse dynamic space for them to interact and share different points of view as they tackle legal issues facing our nation." Explore Law aligns in obvious and emphatic ways with wider conversations in education and law about the importance of diversity, equity, inclusion, and sponsorship.
The program's core is a four-week summer experience. Participants spend two hundred hours engaged in legal reading and writing and professional networking, interacting with over one hundred legal professionals. "Our mix of students," says Dr. Malcolm, "learn from some of the best legal minds in Texas, gain hands-on experience in a law school classroom, and learn more about the wide array of diverse and rewarding careers that are open to them should they choose law as their profession." Participants develop a clearer sense of the application process, LSAT preparations, financial considerations, clinical and doctrinal curricula, and career possibilities. 
Participants appreciate the depth of exposure to law-school literacy and the breadth of contacts, along with opportunities to sharpen their critical reading, analytic writing, public speaking, and time management. They also appreciate the opportunity to challenge themselves. One participant talked fondly of finding the experience both "exhilarating" and "extremely nerve wracking." 
A common refrain from participants is that they feel "better" after completing Explore Law: better prepared, better informed, better equipped, with better chances of applying to and attending law school. "It helped me get a well-rounded view of law scholars and gave me a road map of what I should be doing," said one. "I was hoping this program would confirm that law school was what I wanted to do," said another, "and it did exactly that. This program was both challenging and rewarding." Participants value the supportive learning community, too. "I felt as though they cared about our futures as young professionals," remarked an alum.
Over one hundred undergraduates from ACC, HT, and UT have completed Explore Law, representing nearly thirty majors. Participant demographics—61% have family incomes below $50,000, 50% are first generation—evidence Explore Law's commitment to serving high-priority students. As defined by LSAC, over 97% of participants are from communities underrepresented in law schools and legal professions.
So, while the program is still doing its job if students decide after participating that law school is not a good fit, it's uplifting that 90% of alumni indicate they are on the path to and through law school. After seven years, Explore Law is seeing results, celebrating its first law school graduate in 2019, with others following close behind.
Dr. Riley believes the collaboration between a community college, an HBCU, and a PWI has been "incredible." "It gives students an opportunity to see," he states, "that even though they are at vastly different universities, they are very similar in many ways. Mainly, they aspire to be lawyers to help the greater good."