Lessons Learned in Law School: A First-Generation Journey to Balance and Success
Today, I'd like to introduce Camille deJorna, whom I'm honored to have working alongside me at the Law School Admission Council as our Deputy for Legal and Global Higher Education. As we've discussed in previous posts on this blog, being the first person in your family to attend law school—in other words, a "first-gen" student—comes with a unique set of challenges. Here, Camille shares her thoughts about first-gen students and LSAC's work expanding access and equity in education.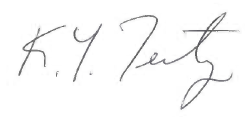 ---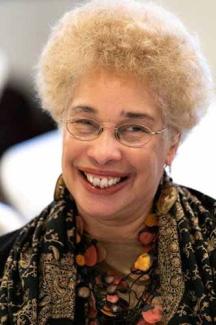 Earning a law degree is never easy, and every student will face challenges along the way. But, first-gen students face particular hurdles on their path to a career in law, and helping them overcome those hurdles is a core focus for the Law School Admission Council.
This focus is grounded in the personal experience of many of us at LSAC. Our president, Kellye Testy, delivered pizzas, shelved books, and cleaned rooms to put herself through undergraduate studies and law school as a first-gen student.
I entered law school as a woman of color with two children—and my third was born during my second year. My experiences as a first-gen law student were complicated by my family responsibilities. I failed to heed warnings during my second year from my obstetrician about slowing down. At the time, I was a full-time law student, working part time at the Civil Rights Division of the New York State Attorney General's Office, in addition to being pregnant and the mother of two sons. My baby was born at home and weighed three pounds, twelve ounces, requiring him to be in a neonatal intensive care unit for a month. While he was in the hospital, I visited him daily, completed the semester, and finished my law school exams. I accomplished all this with the help of caring faculty and administrators at my law school who were also invested in my success. I learned important lessons in law school about balancing my role as a mom and my role as a professional with the importance of self-care and of asking for help. Understanding and managing this balance has led to a long, satisfying career as a district attorney, law school admission professional, and leader in legal education.
Our backgrounds are two of many that illustrate that a career in law is possible for anyone. And sharing our experiences has value: During our series of forums this past fall, LSAC hosted panel discussions with deans from nearby law schools, and at one such event in New York, Kellye discussed her own first-gen background. Many people think of lawyers as having come from privileged backgrounds, but lo and behold, every dean on that panel had also been a first-gen law student!
In short, demystifying the legal profession, and helping first-gen students see that a law career is within reach, removes a hurdle. But these students face other challenges once their legal education begins. While we don't yet have a lot of data on first-gen law students, we do know that first-gen undergraduates spend less time with their peers outside of class, and more time studying and working. As a result, they may feel more isolated and alienated. It's fair to assume these tendencies extend to law students; therefore, we must make sure those students have adequate access to support systems and their schools' resources.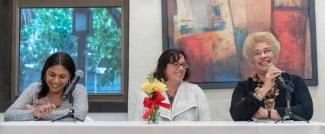 Dean Lisa Kloppenberg recently invited me to participate in a panel discussion at Santa Clara University School of Law in California. Along with Dean Kloppenberg and law professor Thiadora Pina, I spoke about my experiences to an audience of 30 to 40 first-gen students and faculty. Because such students are often from nontraditional backgrounds, it's important to share our stories and to emphasize the importance of building support systems and professional networks. The night before the panel, over dinner, we each shared our own complicated stories of varying routes to law school—stories of surviving, persisting, and ultimately finding a path to success in the legal profession. The three of us each pursued community colleges on our path to higher ed and legal education, but our stories were vastly different. Professor Pina, a Cape Verdean, actually ran an ice cream store after dropping out of college at U Mass Amherst. She found her path by working full time and attending U Mass Boston—where a professor gave her an A-plus on a paper and told her she'd make a fine lawyer! And then there was Dean Kloppenberg, an adopted child of Italian immigrants, who was persistent in her ambition and attended USC despite her parents' deep skepticism about their daughter going to LA for college. She went on to work three jobs during her first year of law school, but still made law review! We agreed that there is a myth about successful women following only one route to success in the legal profession. 
During the panel discussion, we told the students about the importance of being resilient, working hard, and finding people to advocate for them during their legal education journey. And we talked about creating balance: Another trait among first-gen students is a focus on pleasing their families, and successfully navigating that family pressure along with meeting the demands of law school is essential both to a successful law school experience and to a successful career. The event, which allowed us to discuss coping strategies and pathways to professional satisfaction, was deeply moving and personal for me.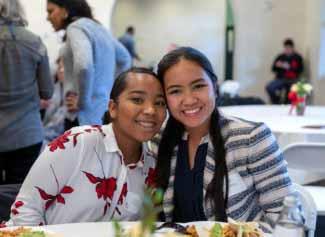 But how does the field of law benefit from having more first-gen attorneys and legal professionals? In my experience, such people have a unique concern for, and interest in, the issue of access to justice and the rule of law. And because their experience is firsthand, they're in a strong position to relate to clients from a similar background. I think back to my experience of attending college in the 1960s and being involved in the civil rights movement. My experiences as an activist with an African American woman lawyer influenced my own career path and my decision to attend law school. Following law school, I became an assistant district attorney in the Bronx, New York. When the demands of that choice conflicted with my family responsibilities, I started working half time at Columbia University School of Law, focusing on minority admission. I was the first person hired at that law school to work on those issues. Ultimately, I have always found ways to incorporate my commitment to diversity and inclusion, regardless of my position. I wanted to represent people whose experiences and backgrounds I reflected. I believe that's an important component of what first-gen students bring to the profession and why I want to do what I can to encourage first-gen students, women, single parents, and others underrepresented in the legal profession to consider law school.
Kellye often makes the same point in different words, noting that she loves "welcoming into legal education students who have been on the tough side of the use of power, because once you have had power used in limiting ways against you, you are inspired to empower rather than limit others."
As I mentioned earlier, LSAC is expanding its focus on first-gen law students and will continue to ask questions about how we can help empower this unique and diverse group of prospective and current law students. Events like the recent one at Santa Clara help us learn more about what law schools are doing for first-gen students—and what LSAC can do to support law schools in those efforts. Doing so is in keeping with our commitment to building a just and prosperous world.