Mentors and Equality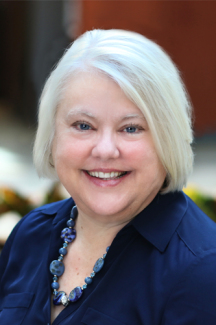 One of the things I enjoy doing most is helping people along their path to becoming lawyers and leaders. It is so often the case that people entering law school are passionate about helping others and improving society. Providing guidance and mentorship is a responsibility I take seriously, and I thank them for the honor of being part of their journeys.
As we strive to become a field that more accurately reflects the society we aim to serve, mentoring women, first-generation students, people from diverse ethnic and racial backgrounds, and others who may face structural inequity in our profession is particularly important. For those who have been traditionally underrepresented, mentoring is something that's neither assumed nor automatic. As a result, it is vital to create structures that support the development of productive mentoring relationships and to invest the individual efforts to serve as effective mentors.
I did not encounter my first female role model in the legal field until I entered law school at Indiana University. In my first year, I had the opportunity to become a research assistant for Rebecca Sophie Rudnick, a professor who taught tax law and was writing a book-length article on corporate taxation. Rebecca, who came from and occupied a world of which I had absolutely no knowledge, introduced me to corporate law and the workings of some of the world's largest law firms. In letting me into her world, she showed me fields of possibility for my pathway in law and was generous and patient in guiding some of my early career decisions. 
Another woman who guided me along the way was distinguished Stanford professor Barbara Babcock, whom I was lucky enough to meet during a visit she made to speak at IU. We got to know one another better when as a law review editor and author, we made the radical decision to use endnotes rather than footnotes in her well-known work on Clara Shortridge Foltz, who pioneered the public defender concept. Professor Babcock was instrumental in helping me navigate my entry into teaching law.
Likewise, Lauren Robel, whom I met early in her law teaching career (before she became IU's law dean and now its provost and executive vice president), has never wavered in finding the time and energy to be there for me at every stage of my career. I've been blessed with these and many other mentors (of all genders) and seek to reciprocate by actively mentoring others.
Mentors matter. Not only do they help you understand barriers you may run into, they help you get around, over, and under them. In those "what's-going-on-here?" moments, mentors help you make sense of a world that can have, as Catharine MacKinnon once wrote, "logic by Escher" where "things fall up." To live and lead in a world with structural inequality, it is vital to have mentors who can help you know when it isn't "just you" (and when it is!). Mentors help bridge time and space so that we learn not only from our own trials and errors but also from those of others. 
One of my favorite mentoring projects that seeks to bridge time and space in this way is Promoting Diversity in Law School Leadership, an event that's been running for more than a decade. It aims to provide mentorship to those historically or currently underrepresented in law school leadership roles (e.g., deans and associate/assistant deans). When I was at Seattle University School of Law, my colleagues and I founded this conference after one of our leadership searches helped us understand that access to being mentored to become a dean was unequally distributed in the academy.
Now offered annually and rotating each year from east to west, this year's conference is slated for August 12-13 at Villanova University Charles Widger School of Law, where I have the pleasure of serving as the dean's distinguished fellow. We deeply appreciate the leadership of deans Annette Clark (Seattle University School of Law) and Mark Alexander (Villanova) in making this conference an ongoing success. LSAC is a proud sponsor of this event and applauds the key role it has played in diversifying the ranks of our nation's law school deans. 
Mentorship matters at all levels — even (perhaps especially) the dean!