Opportunity for Everyone: How LSAC Embraces Accessibility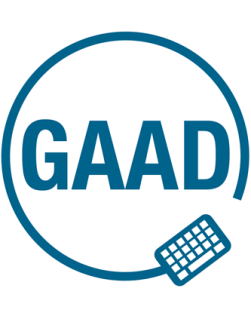 It's Global Accessibility Awareness Day, an annual event that focuses on digital access and inclusion for persons with disabilities. The purpose of this day is to get people talking, thinking, and learning about digital access and inclusion, especially as it relates to people with disabilities. The reality is that while people who build digital technology may be committed to making it accessible and usable for everyone, they sometimes don't know how or where to start. Global Accessibility Awareness Day aims to bridge that divide.
But the Law School Admission Council celebrates accessibility every day of the year. We are dedicated to expanding and diversifying the pipeline of individuals who pursue legal education, with the ultimate goal of creating a legal profession that mirrors the full diversity of our society. To help achieve that goal, we are committed to ensuring that individuals with a wide range of disabilities have the opportunity to demonstrate their skills by taking the LSAT in a place and manner that meets their accessibility needs, that the LSAT is fair for all test takers, and that we support everyone interested in pursuing their dream of law school.
And you don't have to look far to find inspiring stories. Last month, we learned about William Clark, a Youngstown State University student who has cerebral palsy and is studying for the Law School Admission Test with the goal of becoming a lawyer. "Even though I'm different, I'm no less human than the rest of them," he told a local TV station.
Just as impressive is Haben Girma, who is blind, deaf — and a 2013 graduate of Harvard Law School. In a recent story, she talked about coming up with alternative solutions for her disabilities. "I am adventurous, and my curiosity is my biggest drive in life," she said. "It motivates me to find solutions to all my problems, because I want to experience as much as possible."
The legal profession needs more people like William and Haben, which is part of the reason LSAC has always made accessibility a focus of its flagship test, the LSAT. This year's move to a digital version of the test should make it even easier for those with disabilities to take the LSAT. You can learn more about the Digital LSAT's features on our website. 
At LSAC, one of our core values is ensuring that everyone who has the desire and potential to pursue law and education can do so. Doing so helps build a legal profession that reflects our society as a whole, which helps the profession better serve that society. On this Global Accessibility Awareness Day, we reaffirm our commitment to access and equity in law school and beyond.