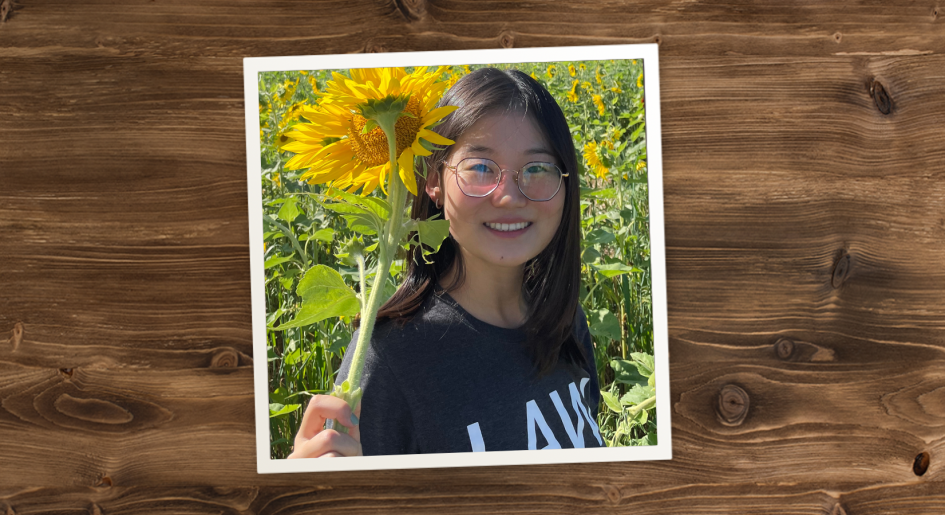 Paying It Forward: My American Law School Story
By Bingran Li
Growing up in the province of Shanxi in central China, I saw people struggle to understand the legal system and get taken advantage of by large companies. Witnessing the hardships of my friends and neighbors led me to a career in law because I wanted to help and hoped I could make a difference in the lives of my clients one day.
As the daughter of a judge, I was surrounded by law at a young age. This is what first piqued my interest in law, but I still wasn't sure what I wanted to study when I began my undergraduate education in China. I chose three majors — law, economics, and management — to compare the fields and decide which one I liked best.
Law quickly stood out among my other majors, showing me that was the career path I should take. There isn't one specific instance that comes to mind as the moment when I chose law as a career, but I made the decision because I connected with the law coursework and could picture myself as a lawyer. I wanted to help people, and law seemed like the best way to do that.
I had never been to America before, but my law professors frequently mentioned American law in class, explaining how the law differs between the United States and China. This, in addition to the impression of the American legal system I had from movies, such as 12 Angry Men, made me interested in attending an American law school.
It was hard to find information online about the application process, especially information in Mandarin or posts on the social media platforms we use in China. I spent hours upon hours doing research and read numerous testimonials of those who had gone before me, explaining what their experiences were like studying law in America. I also spoke to people who had graduated from my undergraduate institution in prior years about their law school experiences.
It was this research that helped me avoid a common scam in China, in which consultants charge thousands of dollars, claiming to help students get accepted into American law schools. Some of these consultants are legitimate, but others are scammers, trying to trick students into paying them a large sum of money, when they really don't know very much about the American law school application process. Because I did my own research, I knew when these consultants were lying to me or giving me incorrect information.
I studied for and took the LSAT, and I believe my preparation for the test helped me in law school. I learned how to read more quickly, which would turn out to be a critical skill during law school.
I ended up attending The Pennsylvania State University, Dickinson Law and loved my time there. I found the community to be accepting and extremely welcoming. I even had one professor set up a study group with all the international students in the class to answer our questions and make sure we understood the material.
Before law school, I heard many people say how difficult the curriculum would be. Because of this, I was prepared for the rigor of the program, and I think these expectations helped me to do well.
As a member of LSAC's student advisory group, I had the opportunity to speak with others who were at varying stages of their legal education journeys. This especially helped me when studying for the bar exam because it allowed me to hear how others were preparing.
I took a bar preparation course at my school and also used a bar preparation curriculum to guide my independent studying. I spent about six hours a day studying in preparation for the test, which paid off because I recently learned that I passed the Pennsylvania State Bar Exam! I felt relieved when I checked at the end of a workday and saw that I had passed. All my coworkers were supportive and brought out champagne to celebrate.
I now work at a small law firm in Pennsylvania, which has given me the opportunity to assist with a variety of different tasks. Eventually, I want to focus on more transactional law because I think this will help me if I decide to move back to China in the future.
It has been a long journey to get here, but my research and preparation has helped me to succeed. My advice to students considering going to law school would be to do your own research and talk to legal professionals. If you're considering a certain area of law, find a lawyer working in that field and ask them about their experiences. If you're from outside the United States and are considering attending an American law school, speak with someone from your country who went to law school in the United States. You could also consider doing a legal internship to decide if you like the legal career field before applying to law school.
After graduating and starting my legal career, I want to pay it forward and help others, especially students in China, who are considering a career in law.
If my story could inspire one person to go to law school and make a difference, it would all be worth it.