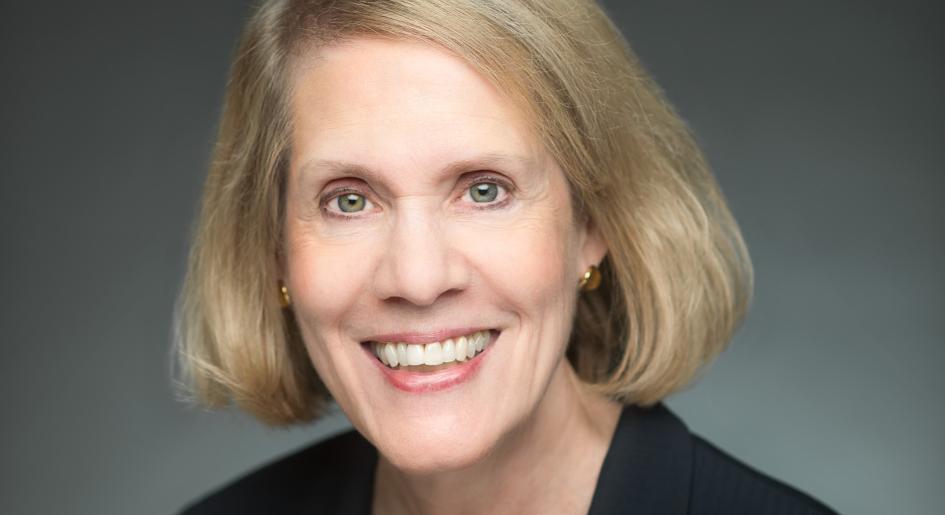 Q&A: How Today's Technology Is Shaping Law School Approaches
We live in a changing society, and technological advancements such as artificial intelligence and automation are creating challenges, but also exciting opportunities, for law schools. How are these trends shaping law schools' approaches to serving their students?
For an expert's view, I spoke with Judith Areen, executive director and CEO of the Association of American Law Schools. AALS counts most of the nation's law schools among its members, and those schools produce the majority of the country's lawyers and judges.
Kellye Y. Testy: Judith, thank you for taking the time to talk today. In a nutshell, how would you describe the law school experience?
Judith Areen: As there is with colleges, there's a great deal of variation from one law school to another, so there's really no single experience. That said, most law schools have a three-year program. The first year is for the most part a common core of courses: constitutional law, contracts, criminal and civil procedure, torts, and property law. In the second and third years, most law students have great control over what they study. Some will use that time to specialize in their chosen area of the law, such as business law or public interest law. Additionally, most law schools now offer some kind of clinical, hands-on experience for students, whether in partnership with a court or as an externship with an institution in the community.
KYT: What skills do you learn in law school?
JA: They used to say that law school teaches people to think like lawyers, but that is out of date. Law school helps students develop their ability to analyze situations, their ability to solve problems, and their ability to communicate, whether it is through speaking or writing. Although those skills are important to being a lawyer in a typical courtroom setting, they're valuable in other work settings, too.
KYT: What is the value of a law degree? How does going to law school benefit students, even those who don't end up becoming lawyers?
JA: The value is precisely those skills I just mentioned. Some people envision that law school is about memorizing laws. If that were the case, lawyers would already have been replaced by computers. Lawyers help you figure out a strategy for whatever problem you have, whether it's a court circumstance, an adoption, or so on. You want someone who can analyze the problem, look up relevant laws in that state, and create a strategy to help you achieve your goals. As for careers outside of law, people in business find a legal education useful as a way to approach problems, advocate for their positions, and speak and write clearly. Many CEOs come from a law school background, as do many presidents and members of Congress. And at the community level, many leaders have law school training.
KYT: Some people say that law school innovation stalled during the Great Recession. What is your opinion?
JA: It was quite the opposite. Necessity is the parent of innovation: It's true that law schools were at first caught short when their applicant pool declined during the recession, but that meant schools had to figure out ways to more effectively teach students the skills we have discussed and deliver them, often at a lower cost. Most schools now understand that the ways people learn are changing, and that people learn by doing; thus, we're seeing more schools establish the clinical programs I mentioned earlier. There, students can learn how to listen to people, interview people, and develop the facts of a situation. We're also seeing schools be more entrepreneurial in appealing to students — for example, by creating "3+3" programs where a student can earn an undergraduate degree and a JD in six years instead of seven.
KYT: What challenges do modern technology and innovation pose for law schools, and how are schools responding to those challenges?
JA: I see schools regularly innovating in terms of advances in the curriculum. Every school now offers some sort of technology curriculum, because technology is changing the way businesses and courts operate. Lawyers absolutely must be current on these advances, so law school graduates must be comfortable with, and have an understanding of, ongoing developments in technology and artificial intelligence.
KYT: What is AALS doing to help law schools with professional development and modernizing their curriculums?
JA: We have 103 different sections here at AALS. They're sort of like mini-associations, and they're organized by subject matter, such as business law or environmental law. We have built up the technology so that members of those sections can, on a daily business, provide information to their colleagues around the country. It's helpful because at smaller law schools, you might be the only faculty member in your specialty. The section listservs help law school faculty and administrators stay connected to their peers. And we continue to hold an annual meeting, with programs on new ideas held by each of the sections. This year's meeting was also attended by about 140 of the nation's 200 law school deans. They benefit from being with other deans and brainstorming in small groups about a range of issues.
KYT: Why do we still need lawyers and other legal professionals, even in this age of innovation?
JA: Technology can be helpful in, for example, finding a list of other cases that have involved the same problem you have. But it still takes human judgment to be able to analyze and see if the cases are truly similar. You have to read them with care and develop a strategy that will persuade the other side. Computers have not figured out how to be advocates, and they don't exercise judgment in as creative a way as a well-trained lawyer. I believe technology will take over the more routine aspects of being a lawyer, but if anything, that will make legal jobs more interesting by taking human skills and putting them to good use.
KYT: As a woman in this profession, how important is it that women continue to grow their presence in law and take on leadership roles?
JA: It's absolutely important from society's perspective: A majority of college graduates now are women, and a growing percentage are people of color. If we're going to respond to the legal needs of our diverse society, we need more women and people of color serving in our profession.