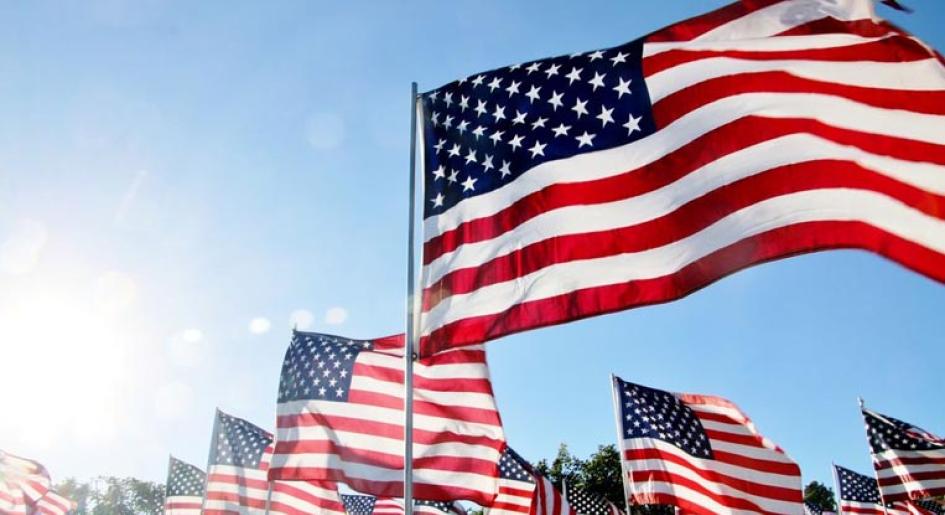 A Salute to Those Who Serve — One Military Member's Path to a Career in Law
As an undergraduate student, Valentina Basile was interested in pursuing a legal education, but it wasn't the right time. "Completing undergrad had burned me out, and I wasn't sure about committing another three years to law school," Valentina said. Additionally, the Great Recession was hitting the country hard, and she couldn't find work as a paralegal. Instead, she joined the military — and started down a path that would help her achieve her dream.
On this Veterans Day, as we salute those who serve or have served, we want to share Valentina's story as an example of how military enlistment can play a vital role in achieving a law degree — and, in turn, help diversify the legal profession and make justice accessible for all.
Valentina enlisted in the U.S. Air Force in late 2009, committing to an initial four-year enlistment in exchange for U.S. citizenship and benefits via the GI Bill. During her enlistment, life happened again: She got married, had two children, and was diagnosed with thyroid cancer by the time she was 27. Her marriage took a turn for the worse, and as she raised young children and battled cancer, "law school was becoming a distant dream," she said.
But things got better. She overcame her health problems, went through a divorce, and was able to refocus on what she wanted. She also was able to transfer within the Air Force, moving from budget analyst to paralegal. "I was surrounded by attorneys and JAGs, and they really encouraged me to take the LSAT and focus on what I really wanted," she says. "Being a paralegal introduced me to many of the administrative aspects of the law, and it also taught me more of the processes."
During law school, Valentina became a reservist and transitioned to a part-time military career. "My office, co-workers, and fellow reservists have been the most loving and supporting people," she says, adding that her overall military career has given her a strong work ethic, the ability to multitask and practice at handling different personalities — all of which served her well in law school. "It fostered personal growth and self-improvement," she said.
The long, winding road to a law degree paid off: Valentina earned her degree, passed the New Mexico Bar exam and recently began work at a small boutique firm that works in insurance defense, foreclosure, bankruptcy, and other specialties. "I absolutely love it," she said.
For other members of the military interested in a career in law, she recommends finding a support system — "whether it's one person, a group of people, or whatever." The support of a significant other is key, too, she said: "They have to realize this is a journey that both of you and your family will be on, and that family time and money will be constrained." It's OK to take things slow, she added, and to seek advice from the military JAGs at your base. "Make an appointment and have that one-on-one time with them," she said. "Listen to their journey and their advice on what they wish they did better. You don't have to follow someone else's path, but use all their stories, tips, heartaches, and knowledge to find what fits best for you and run with it."
Valentina's story is representative of so many courageous veterans and active-duty military members who, through achieving a legal education, now fight for justice, helping others, and making a difference in the world. As LSAC celebrates those who serve, we also stand ready to help them reach their goals and add their diverse voices to the world of law. For more information about taking the next step in your law school journey, visit the Applying to Law School page at lsac.org.