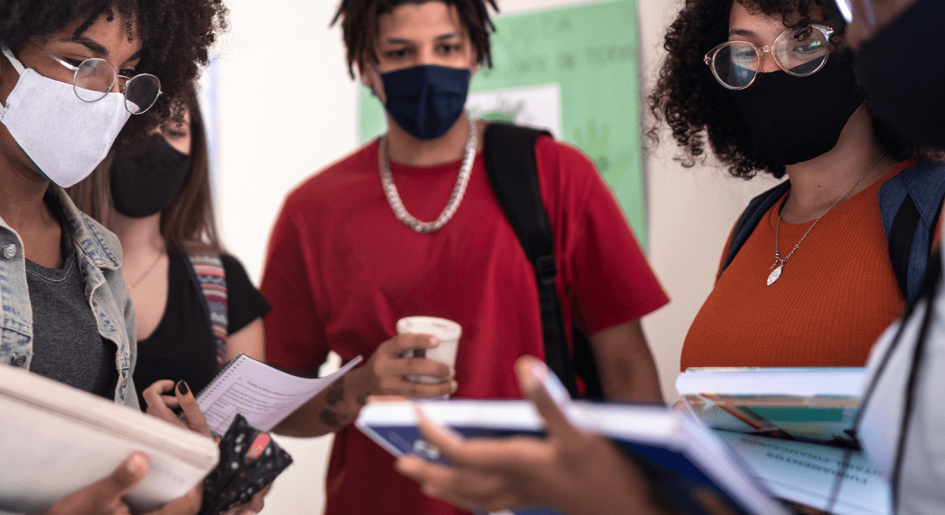 As They Are: The Power of Belonging
By Jenipher Jones Bonino, Esq.
Denver Law Launches Inter-Institutional Pre-Law Education Program
"You've always had the power."
The Wizard of Oz
A recent study (PDF) 
by the ABA reveals that diversity in the legal profession has not increased in a decade.1 Moreover, the Law School Survey of Student Engagement (LSSSE) reports (PDF) 
that law students from historically excluded groups consistently are alienated and hold a minimal sense of belonging, thus needing additional support.2 In law school, such students, once academically successful in college, often experience a significant decline in grades and morale, thus initiating a vicious cycle.3 Indeed, the LSSSE report acutely demonstrates that belonging is a predominant factor for law school academic success.4 The above also reveals that cosmetic or performative diversity, equity, and inclusion initiatives, prevalent in many settings including law schools, are simply inadequate responses to the barriers faced by diverse law students.5 
Denver Law's Office of Diversity, Equity and Inclusion 
, led by Associate Dean Alexi Freeman
, recently launched the Inter-Institutional Consortium Pre-Law Education Program (IIC-PLEP)
. Funded in part by a pipeline grant from LSAC, IIC-PLEP aims to provide college students from historically underrepresented groups with multifaceted support and access to resources that foster a culturally grounded, whole student approach to law school preparation and admission. Partner schools include Colorado colleges that serve substantially diverse student populations as well as historically black colleges and universities. IIC-PLEP includes access to a free LSAT preparation course in partnership with Khan Academy and accompanying LSAT materials as well as virtual preparation workshops and law student mentors. Participants can also access peer support groups and engage in wellness programming to help them develop culturally competent coping strategies in partnership with the Black Emotional and Mental Health Collective (BEAM)
. Indeed, a primary initiative of the IIC-PLEP is to offer support and preemptive professional identity formation of black, indigenous, people of color ("BIPOC") LGBTQI+ prelaw students via the Pauli Murray Joseph Beam Initiative.
Both Pauli Murray and Joseph Beam were outrageously courageous pioneers who advocated a vision of justice that in part came to pass, yet they did not live to fully see or enjoy the benefits. Someone once said, "We who believe in freedom cannot rest," so where injustice and exclusion persist, the responsibility to uphold the vision remains the same. IIC-PLEP acknowledges that law school success begins well before law school and prioritizes helping students develop an acute sense of belonging early on. We hope participants will leave the program with greater knowledge and increased tools, empowered to take up space in the legal profession as they are.
To learn more about the program, contact jbonino@law.du.edu and/or afreeman@law.du.edu.
---
Citations
American Bar Association (ABA), Profile of the Legal Profession 2021, https://www.americanbar.org/content/dam/aba/administrative/news/2021/0721/polp.pdf
Law School Survey of Student Engagement (LSSSE), Diversity and Exclusion 2020, September 29, 2020, https://lssse.indiana.edu/wp-content/uploads/2020/09/Diversity-and-Exclusion-Final-9.29.20.pdf .
Id.
Id.
Id.