Why Choose Law? A First-Generation Perspective
One of the biggest challenges I face in leading the Law School Admission Council is also one of the most rewarding parts of my job: advancing access and equity through law and legal education. While the challenge comes from the structural inequities in society that only grow deeper without keen vigilance and productive action, the reward comes from working with our member schools and others who join in LSAC's mission to "bend the arc" toward justice.
My devotion to access and equity is rooted in my personal experience as well as my professional objectives. I am proud to be a "first-gen" college graduate in my family. There are a host of challenges for first-gen students in higher education, made all the trickier by the complex relationships among social class and other aspects of identity including race, ethnicity, sex, gender identity, and disability.  
Thankfully, there is a growing recognition of the imperative of access for first-gen students and increasing support of their educational journeys. In the coming weeks, I'll be sharing here some strategies and initiatives that can help us all make even more progress in this realm in legal education, but I want to first highlight some amazing students.
Meet Kendeil Dorvilier, a 2L in Villanova University's joint JD/MBA program. Dorvilier is not only a first-generation college graduate, but she's the first person in her family to be raised in the United States. I found her story—and her spirit—inspiring. I hope you do as well.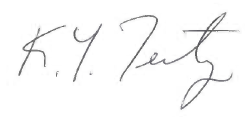 If you'd like to share other stories of first-generation college students who have pursued law school, please contact
Kristin Marcell
.
A Serial Planner's Journey to the C-Suite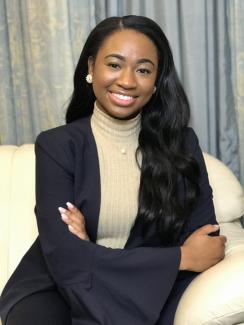 Kendeil Dorvilier initially envisioned a C-suite role in which she would work closely with the CEO. Then law school caught her attention—specifically Villanova. "I'd always heard that lawyers are very analytical," she says. "After speaking to a few attorneys, I decided I wanted to give law school a try."
Dorvilier, who earned an undergraduate business degree at Berkeley College in New Jersey, was originally focused on accounting. "I thought accounting was a safe bet in terms of mobility and stability," says Dorvilier, who describes herself as "first-generation cubed"—she's first in her family to be raised in the United States, and the first to go to college, and to law school. "I worked in the accounting department of a small family business for two years. It was great but I started sensing that there was something else. I just wasn't sure exactly what."
A self-described serial planner, Dorvilier decided to pursue an MBA but then started looking at dual-degree programs. She considered accounting, but it seemed to overlap so much with her undergraduate degree that she thought it might be a redundant investment. So, she studied hard for the LSAT, spoke to people whose opinions she trusted, and did a lot of research. Based almost entirely on career aspirations, she ultimately selected Villanova's joint JD/MBA offering.
She plans to apply to the law and entrepreneurship clinic, in which she will be assigned an actual client who needs assistance with something like taxes or establishing a business as a legal entity. "Helping people navigate those waters will be a nice way to add a practical aspect to what I'm learning," she says.
Dorvilier also cites how 1L and 2L students are required to participate in what are known as module weeks, which are one-credit courses developed to teach students about the business aspects associated with being a practicing attorney. 1Ls take part in primer classes covering topics such as accounting, finance, and negotiations, and then split into teams tasked with drafting and negotiating a simulated buyout, with each team coached by attorneys practicing in the Philadelphia area. The 2L module is designed to familiarize students with organizational structure as well as the operations and management of a law firm.
Reflecting at the halfway mark, Dorvilier says that what's surprised her most about law school is how interested she is in perhaps practicing law after graduation—something she hadn't even considered until she accepted a summer associate position after her first year. "I came in with the idea that I didn't want to practice law," she recalls. "My plan was to sit for the bar and then go work for an accounting firm or go in-house."
The variety of what she experienced as a summer associate, however, opened her mind to new possibilities. "I particularly enjoyed working with different clients on a variety of issues," she says. "Although the firm represented clients in corporate affairs, no two client matters were the same. I really valued the exposure I was getting to various industries, rather than learning the ins and outs of only one industry."