Our Mission
LSAC is a not-for-profit organization whose mission is to advance law and justice by encouraging diverse, talented individuals to study law and by supporting their enrollment and learning journeys from prelaw through practice. LSAC provides products and services that support candidates and schools throughout the law school admission process, and innovative solutions to expand and diversify the range of prelaw students, enhance student outcomes in law school, and support legal professionals throughout their careers.
Our History
LSAC has a rich history of creating a vibrant and supportive ecosystem for law schools and their candidates that promotes quality, access, and equity in law school admission. As we celebrate 75 years of the LSAT, this timeline celebrates our journey, highlighting how the services we provide open access to legal education so that one day the profession can truly reflect the diversity of society and thereby move ever closer to the promise of equal justice for all.
You are entering a carousel. You can skip the carousel by clicking here.
May 17, 1945: Suggesting a Law Capacity Test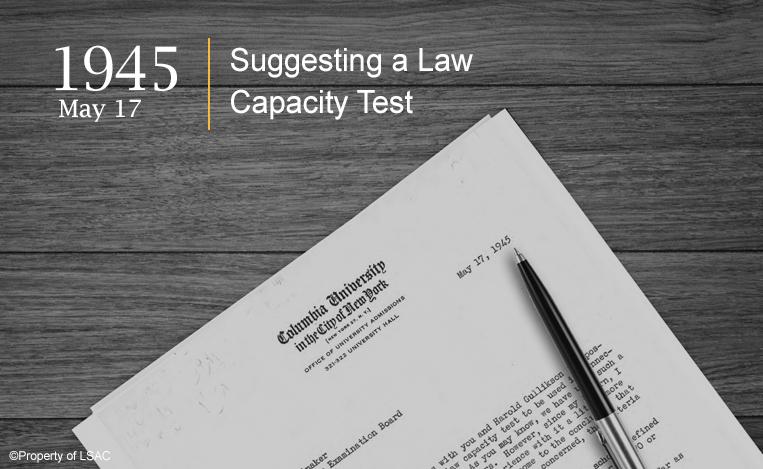 The admissions director at Columbia Law School writes to the College Entrance Examination Board suggesting the creation of a "law capacity test" to use in admission decisions. The goal is to promote fairness in law school admission by opening the door to all qualified candidates, regardless of their undergraduate institution or area of study.
August 15, 1947: College Board Members Reply Favorably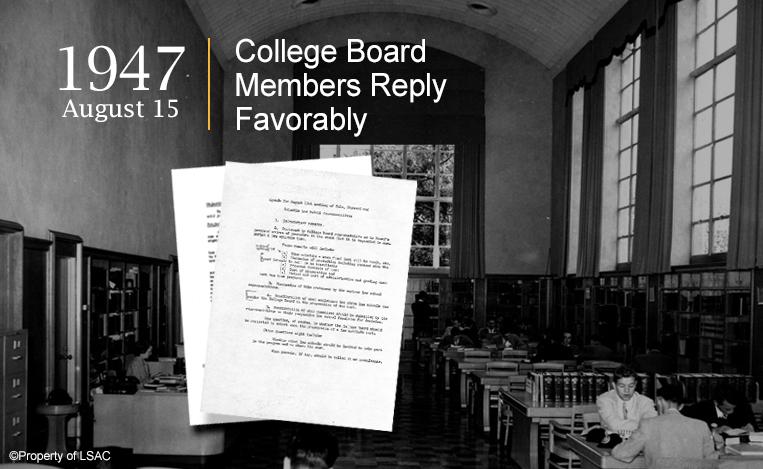 After a meeting, representatives from Columbia, Harvard, Yale, and the College Board decide to contact all College Board member schools who also operate law schools to join in planning and financing the test — ensuring that the creation of the test will also create a new organization of law schools. It is agreed that a test designed specifically for legal education and focused on core reading and reasoning skills is required.
November 10, 1947: Proposed Exam Discussed at Conference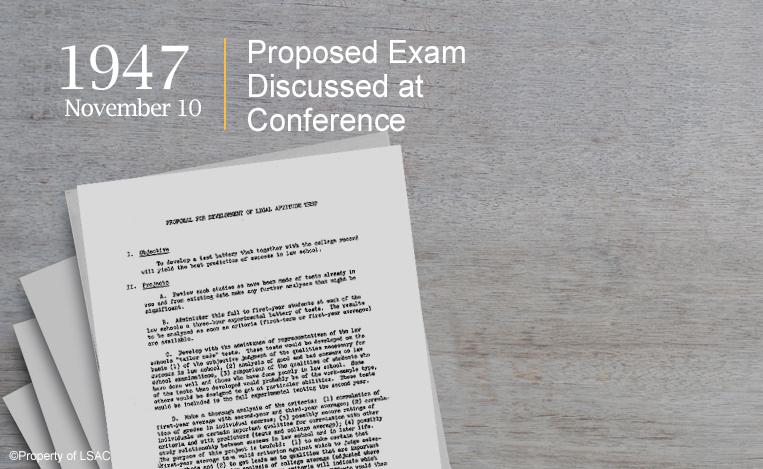 The Conference on the Legal Aptitude Test allows law school deans to discuss the proposed exam, and the LSAT begins to take shape under the guidance of the newly formed LSAT advisory council. 
February 28, 1948: Administering the First LSAT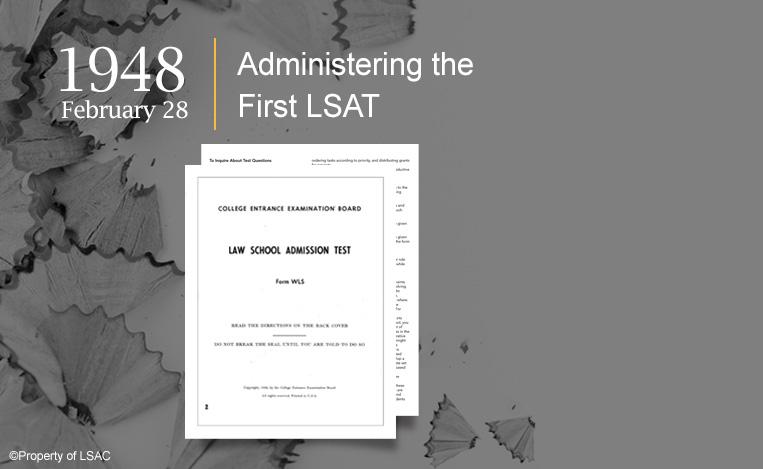 The first LSAT is administered. The original test took a full day to complete and contained 10 sections.
1950: The Council Funds Workshops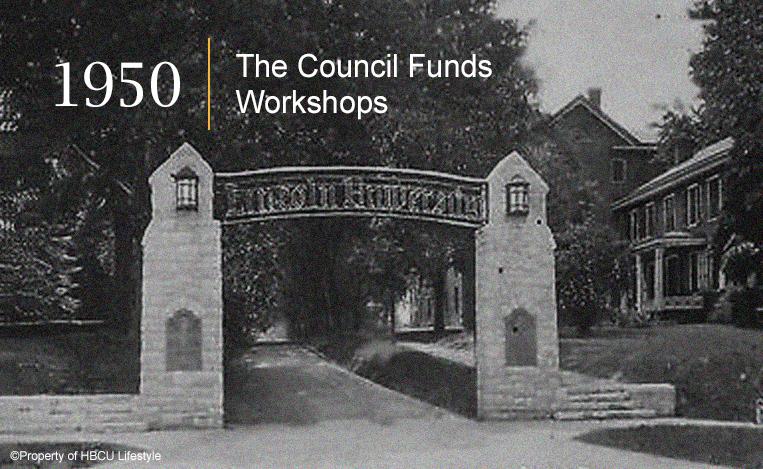 The Background Factors Committee was formed by the council to address the underrepresentation of disadvantaged and diverse students. The council funded workshops, published booklets and brochures, and sponsored recruitment fairs in addition to other efforts to broaden access to legal education. The need to work with historically black colleges was identified during this period.
1951: Growing Membership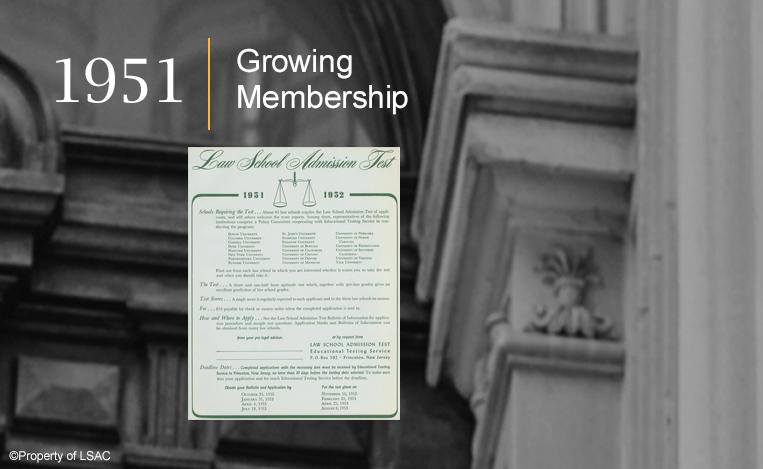 The council has 22 member law schools. Within the next ten years, that number grows to 89.
1960: Desegregating Test Centers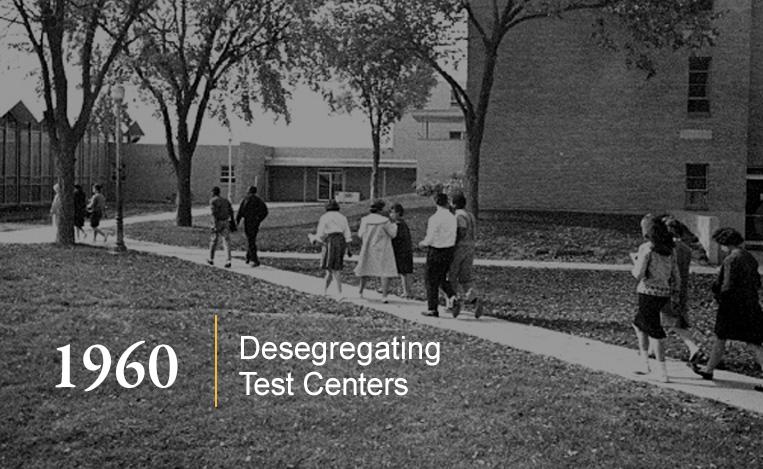 A campaign is launched to desegregate LSAT test centers. This includes adoption of a formal policy requiring desegregation of test centers, laying the groundwork for the subsequent movement to desegregate college entrance examinations.
1968: Increasing Diversity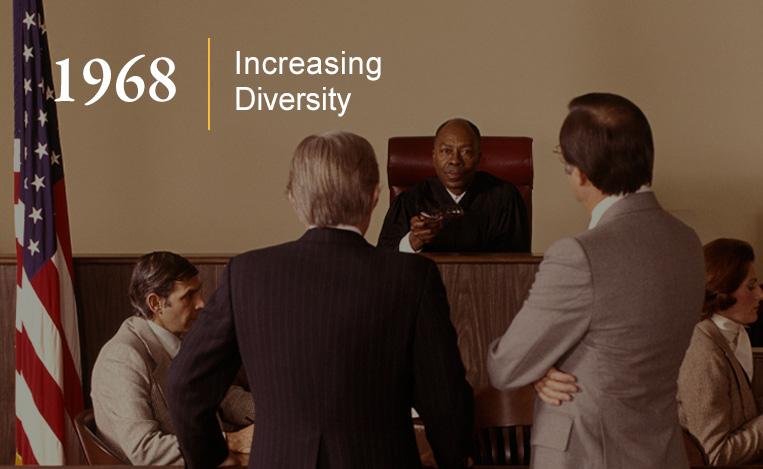 The council, along with other law-related organizations, creates the Council on Legal Education Opportunity (CLEO) to address the underrepresented communities in the legal profession. That same year, the Law School Admission Test Council is incorporated under New York education law.
1971: Launching the Data Assembly Service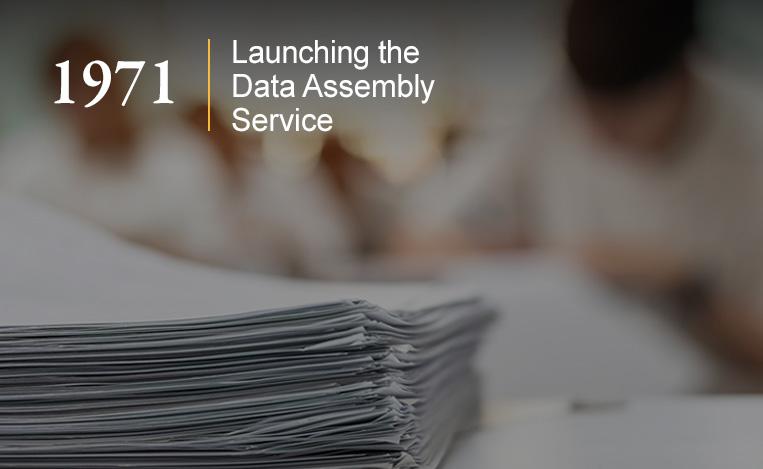 With a law school membership of 117, the Law School Data Assembly Service is launched to aid applicants and member schools in the law school admission process.
1975: Going International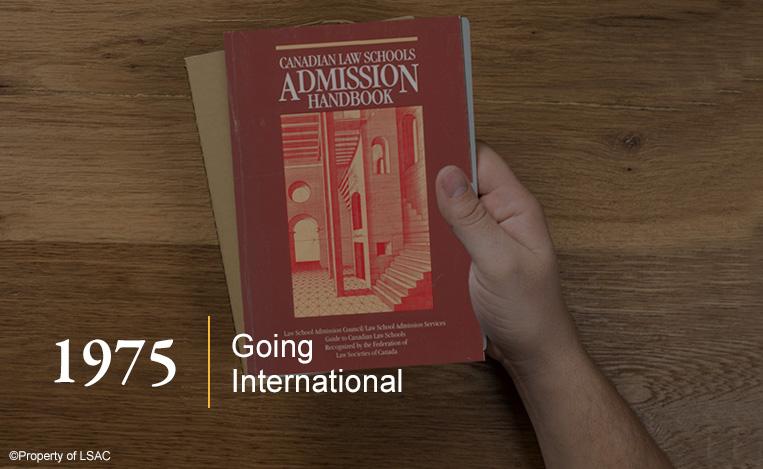 LSAC goes international with the introduction of its first Canadian member schools, bringing its total membership to 174 law schools by 1976.
1983: Providing Loans of Last Resort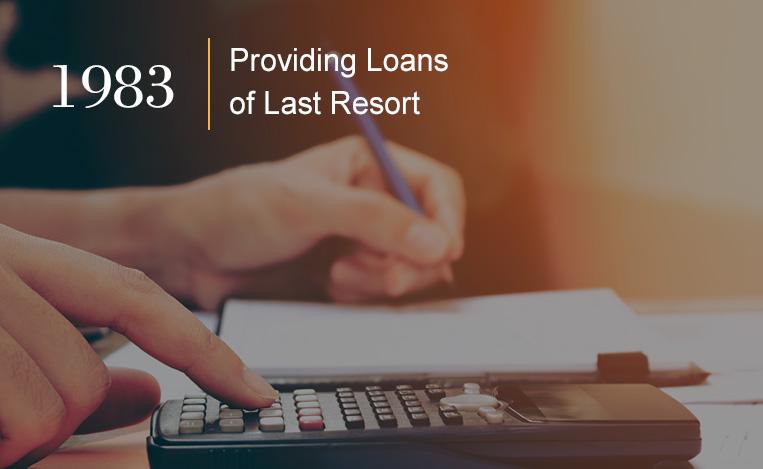 LSAC creates the Law School Assured Access Program to provide "loans of last resort" to law students. (This program was spun off in 1993 into the independent nonprofit corporation The Access Group, now known as AccessLex Institute.)
1989: Expanding Access to Legal Education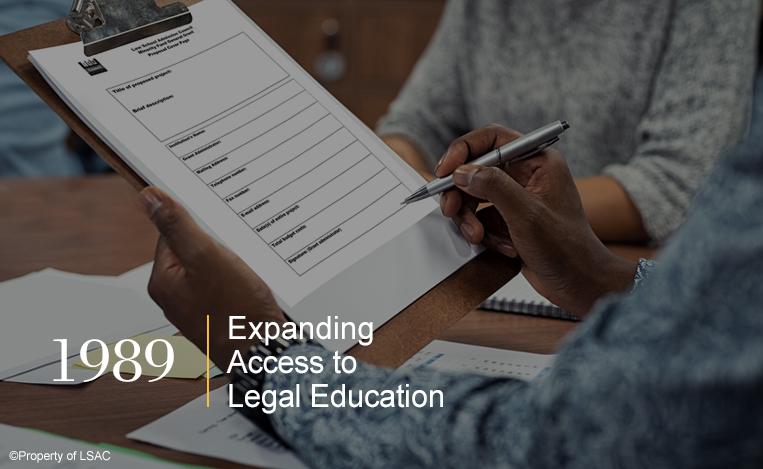 LSAC's longstanding commitment to the recruitment, enrollment, and retention of disadvantaged and underrepresented students leads to the creation of the LSAC Minority Fund. The fund provides support to programs that enhance legal education opportunities for students from diverse backgrounds.
1990: Launching an Outreach Initiative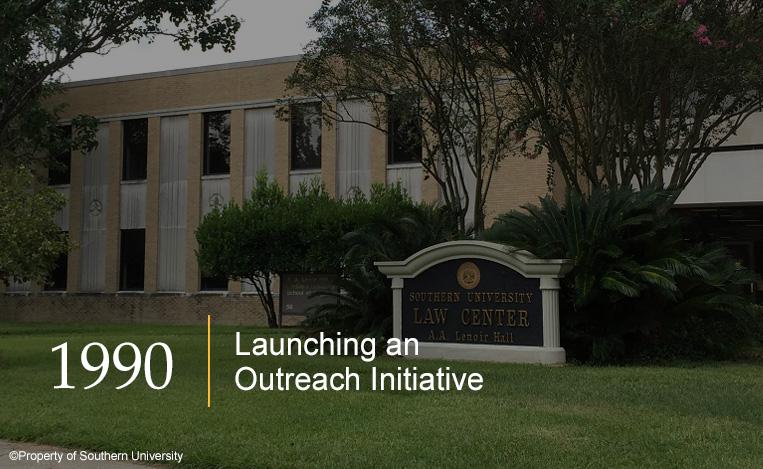 LSAC launches an outreach initiative targeting HBCUs, and later schools with significant Latinx and Native American populations, which has since evolved into a subsidy for student travel to forums and for training workshops for prelaw advisors at targeted colleges and universities.
1992: Ensuring Success For All Students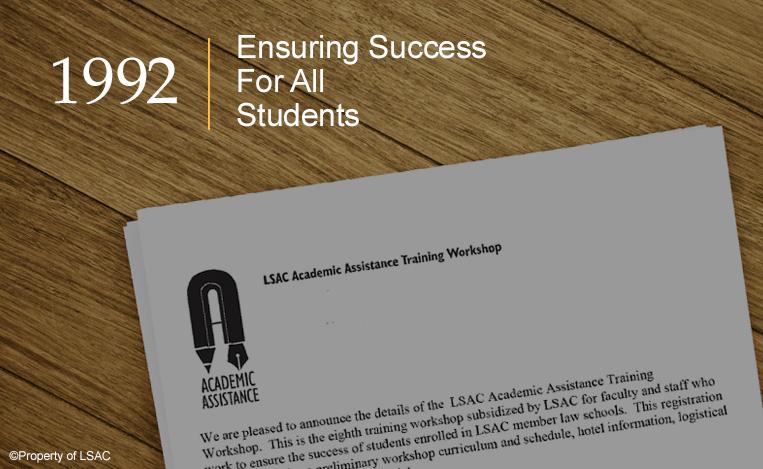 LSAC launches its academic assistance initiative, resulting in training workshops and publications for law school faculty and administrators who developed programs to ensure the success of all law students.
1993: Expanding Services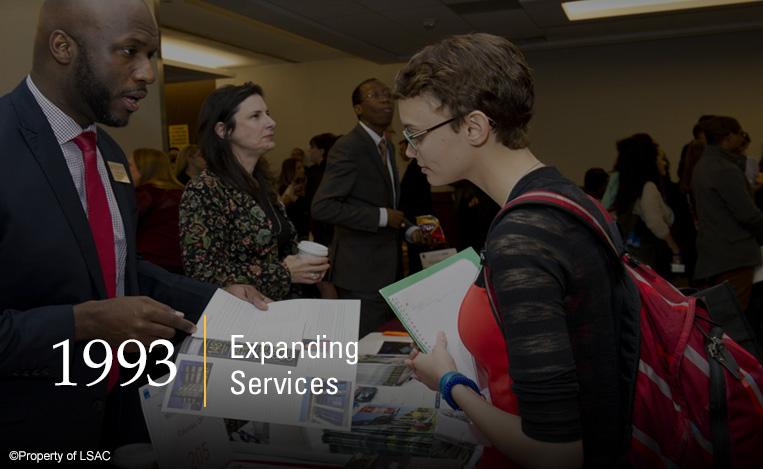 LSAC begins to expand its services, ultimately resulting in the addition of a Letter of Recommendation Service, electronic applications to all ABA-approved law schools, ACES, Admit-M admission software, more Law School Forums, and new efforts to achieve diversity in legal education and the profession.
2001: PLUS Program Grants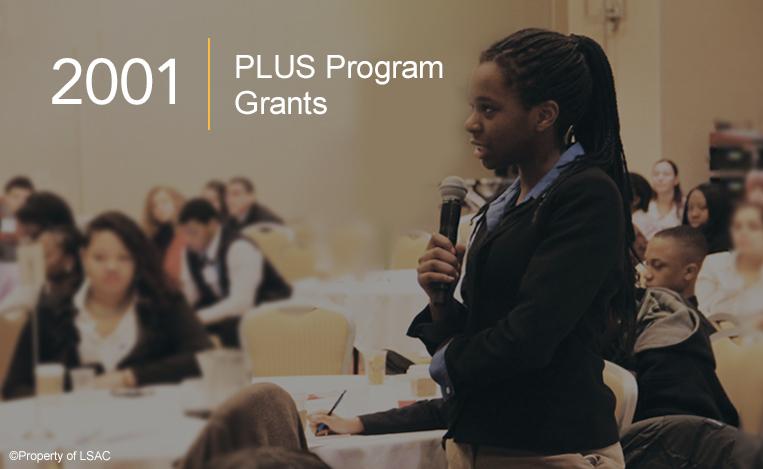 The LSAC Board of Trustees approves funding for the first Prelaw Undergraduate Scholars Program (PLUS). The program introduces college students from disadvantaged and underrepresented groups to the skills necessary for law school and helps them build these skills while they're in college. To date, more than $11,000,000 has been invested in PLUS programs around the U.S.
2002: Awarding Prelaw Grants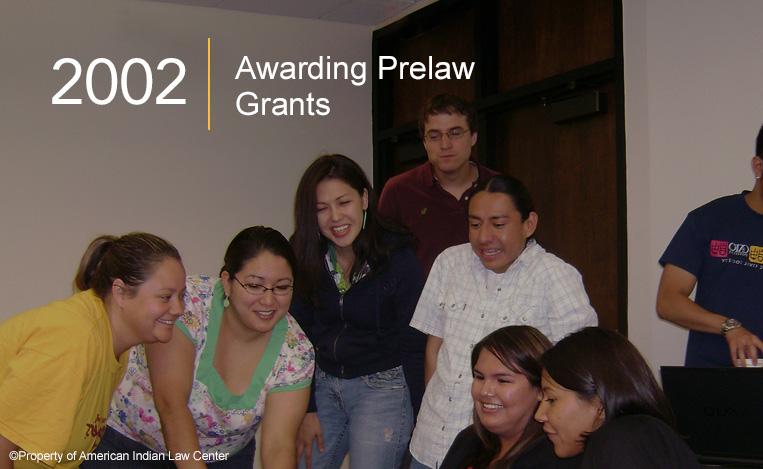 LSAC awards its first grant to the American Indian Law Center to support its Pre-Law Summer Institute. Since then, LSAC has contributed nearly $2,000,000 to support PLSI.
2004: Introducing DiscoverLaw.org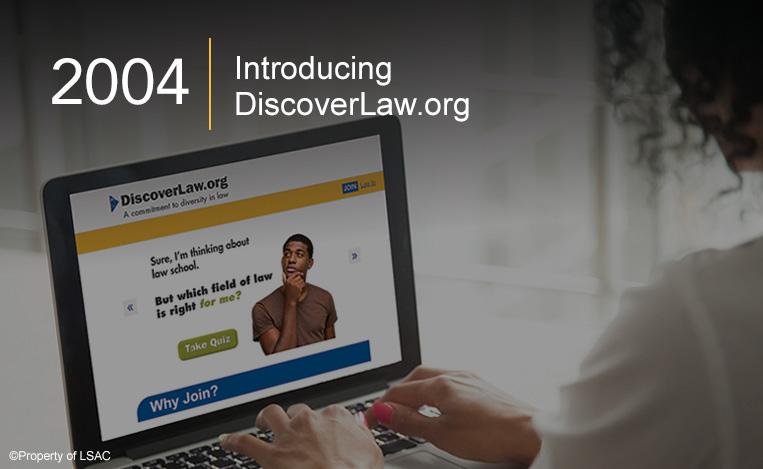 LSAC collaborates with Street Law, Inc., to introduce diverse high school students to the legal profession and begins conducting outreach campaigns on behalf of all law schools to encourage college students from underrepresented groups to consider legal careers and improve their preparation for law school. This leads to the launch of DiscoverLaw.org, a web-based initiative targeting college freshmen and sophomores.
2010: Establishing Diversity Matters Awards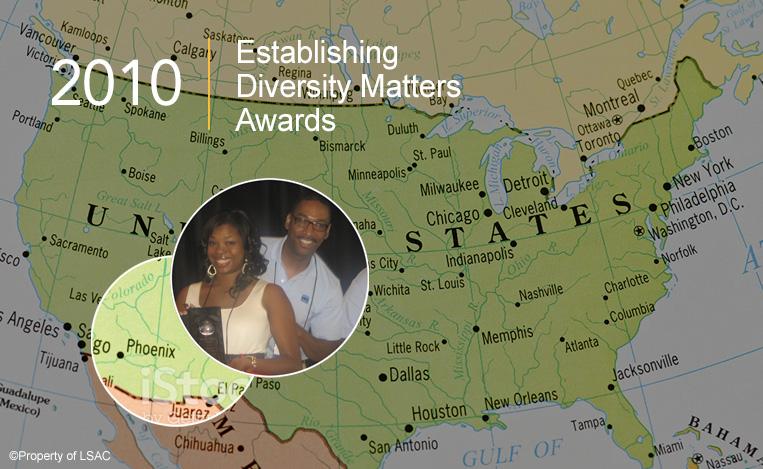 LSAC establishes the Diversity Matters Awards to recognize and celebrate our member law schools' efforts to motivate students who are underrepresented in the legal profession — including racial and ethnic groups, the LGBTQ community, and Indigenous Canadians — to consider law as a career.
2013: Guiding and Supporting College Students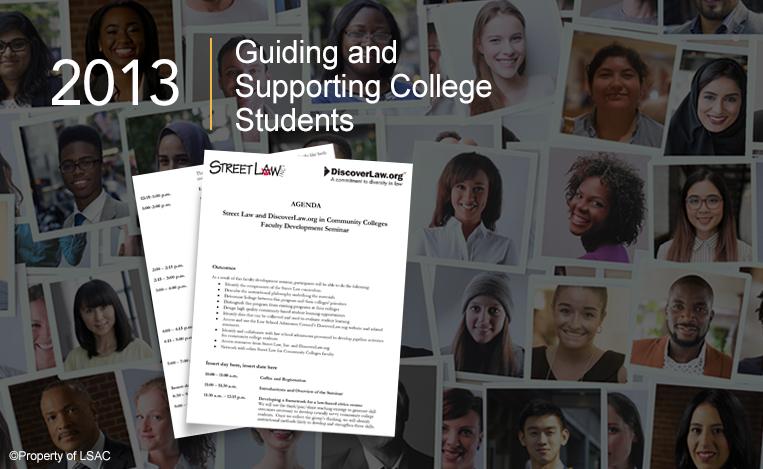 LSAC launches a new initiative targeting two-year college students from groups that have been underrepresented in the legal profession. The launch was in reaction to the generally high percentage of enrollment in community colleges and the increasing number of law students who were beginning their higher education journey in community or two-year colleges.
2017: Joining LSAC: Kellye Y. Testy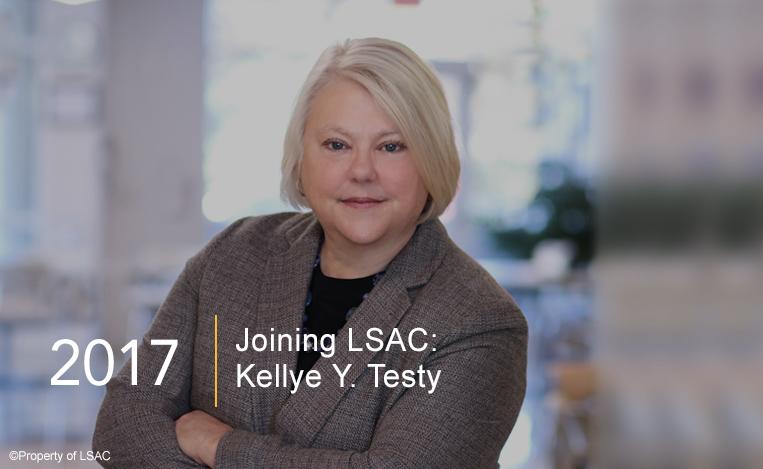 Kellye Testy joins LSAC as the organization's president and CEO. Under President Testy's leadership, LSAC redefines its commitment to building the future of justice with an expanded vision of building a just and prosperous world with continued focus on diversity and access to the legal profession. 
September 2019: Digital Transformation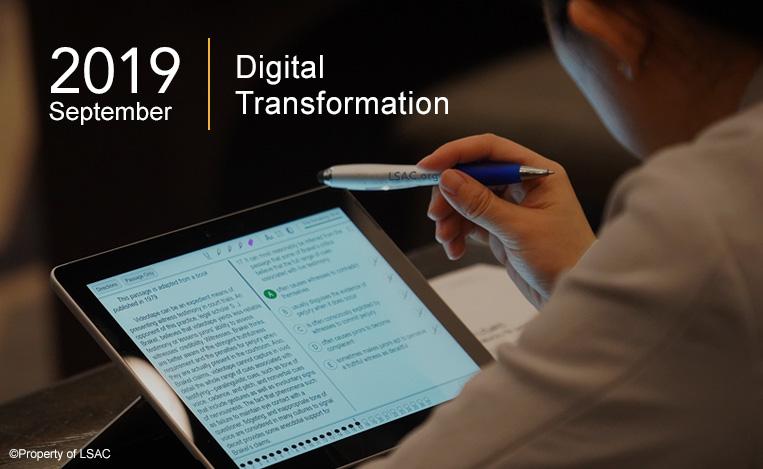 Nearly 75 years after it was first conceived, the LSAT goes fully digital in North America as part of LSAC's overall effort to use data and digital technology to make legal education more accessible, affordable, and efficient.
End of Carousel