Mohamed Asker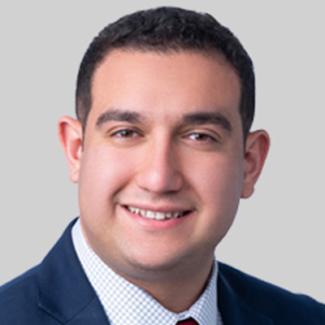 Mohamed Asker is member of Fox Rothschild's Litigation Department, Mohamed assists clients in resolving a broad range of commercial and business disputes.
He has an engineering background that includes work with an international engineering and environmental consulting firm, and experience with litigation involving commercial leasing, real estate transactions, equipment financing and breach of contract claims.
Prior to joining Fox Rothschild, Mohamed was a summer associate at the firm. Before that, he worked as an engineering extern in the New York office of Langan Engineering and Environmental Services, Inc., where he assisted with transportation assessment reports for regional development projects. During law school, Mohamed interned for the Honorable Steven C. Tolliver of the Montgomery County Court of Common Pleas and for the Equal Employment Opportunity Commission (EEOC), Hearings Unit.
Mohamed is the Public Relations Chair for the American Society of Civil Engineers (ASCE) Younger Member Forum and a member of the Law School Admission Council's Student Advisory Board, an all-volunteer panel that advises LSAC on a wide range of topics, including how to ease the law school application and admission process, support students while they pursue law degrees and provide continuing support to graduates as they pursue their careers. He also plays soccer for Danube Swabian Association of Philadelphia.
Back to Student Advisory Group listing
Riddhi Dalal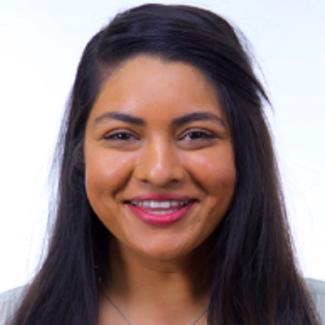 Riddhi Dalal is a third-year law student at the Arizona State University Sandra Day O'Connor College of Law. She is primarily interested in issues pertaining to trade with particular emphasis in the areas of developing technologies, intellectual property, labor & employment, and international trade. Prior to law school, Riddhi earned her B.A. in Political Economy with a concentration in international trade from the University of California Berkeley. Riddhi is passionate about advancing diversity, equity, and inclusion within the legal profession. In addition to her participation in this group, Riddhi serves as President of the Diverse Students Coalition at ASU Law. Riddhi is grateful to LSAC's Student Advisory Group for the opportunity to have a positive influence on the process leading up to and through law school!
Back to Student Advisory Group listing
Juan Dawson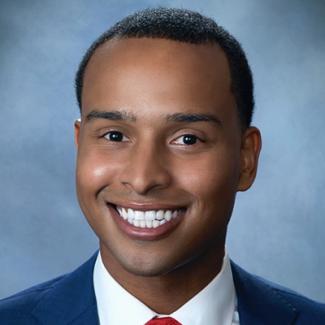 Juan Dawson is a current third-year law student at Villanova University Charles Widger School of Law. Dawson earned his undergraduate degree from American University in Washington, D.C., focusing on the intersection of economics, policy, and law. He has a passion for understanding law and driving policy change. Prior to law school, Dawson worked at the White House, was a paralegal, and completed a year of service through the AmeriCorps Illinois Justice Corps program, where he worked with self-represented litigants. Upon graduation, Dawson will be working at the intersection of law and policy and hopes to better inform and influence the efforts to ease the law school application process for future applicants and support current law students.
Back to Student Advisory Group listing
Lihan Harris
Lihan Harris is an Army veteran and a senior at Fayetteville State University. She is currently a member of the Alpha Phi Sigma Criminal Justice Honor Society, Pre-Law Society, National Association of Blacks in Criminal Justice, Pre-Law Scholar's Program, Tau Sigma National Honor Society for transfer students, and LSAC Student Advisory Group. Harris is also on the Chancellor's List and is part of the Hispanic Club and Campus Ministry. She serves as a volunteer at Manna Church Dream Center in Fayetteville. She is a Hispanic, single parent, first-generation college student, and an immigrant who moved to the United States from Puerto Rico more than a decade ago. In 2020, Harris made the best decision of her life and enrolled herself back in school. While she'd had some prior college education, as well as work and military experience, she had become a single parent with no village, so found the one thing she could do from home while being a full-time mom and enrolled at Fayetteville State University to start her new journey. Going back to school after a decade has been an extremely rewarding experience for Harris, who remembers how intimidated she felt on her first day back. In addition to worrying about being unable to catch up with all the new teaching methods, she worried about her ability to balance single parenthood with being a full-time student; but Harris's desire to complete her education was bigger than her fears. Now a senior with a 4.0 GPA, Harris wants to utilize this same courage and determination to pursue a law degree after graduation. Her experience has shown her that she has the discipline, commitment, and determination to accomplish anything she sets her mind to, and as a result, she has grown as a student, as a woman, and as a leader. Harris's experience has also given her a great amount of satisfaction. The long days and sleepless nights were worth it when she looks at how much she has gained from the journey, which has allowed her to teach her daughter that a person's goals and dreams have no expiration date. Harris wants her daughter to know that no matter how long it takes, or how many times one starts over, they can accomplish anything they work hard enough for. Completing her degree will be one step towards Harris's goal of becoming an attorney. She wants to use her education to make a difference in the criminal justice system and knows that a law degree will allow her to be part of a much-needed reform. She looks forward to becoming an attorney who contributes to change in a society that desperately needs it. Harris knows that completing a bachelor's degree as well as a law degree will give her new opportunities in the workforce, which will allow her to provide her daughter with more possibilities and set a precedent for all single mothers. As a Hispanic woman, single parent, and veteran, she wants to inspire women of all backgrounds to never give up and set ambitious standards for themselves.
Back to Student Advisory Group listing
Logan Jackson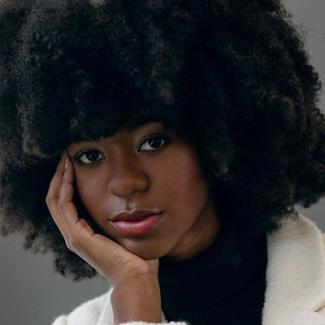 Logan Jackson is a senior at Western Oregon University majoring in public policy and administration, with a focus in health administration, and minoring in business and communication. When she's not studying, Jackson serves as the student body president and Black Student Union vice president, and is also an athlete on the track team. In addition to balancing school and athletics, she also travels around as a model! While serving on LSAC's Student Advisory Group, she hopes to create a dialogue surrounding the lack of representation of Black women within the legal field and what can be done to ensure that those who share similar identities have an equal opportunity and the resources needed to enter — and, more importantly, be successful in — the field of law. Jackson is extremely grateful for the opportunity to be a part of this advisory group and is looking forward to contributing to making positive change and advocating for a more diverse future.
Back to Student Advisory Group listing
Kristen Juhan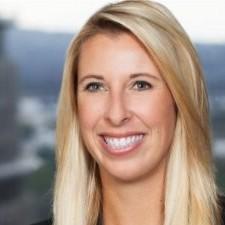 Kristen Juhan is currently in-house corporate counsel at a publicly traded, financial technology company. Her practice consists of bank regulatory, product structuring, privacy, and corporate governance work. Prior to that role, Juhan spent four years at Latham and Watkins, LLP, where she focused on capital markets and merger and acquisition projects for her clients. Juhan graduated from Tulane University Law School and had a career as a certified public accountant before deciding to attend law school. She has two young children and maintains that being a corporate lawyer is the easiest part of her day! Juhan hopes that this group will elevate the voices of aspiring, current, and graduated law students to reduce barriers and access to legal education, provide needed information and support about the law school onboarding process and student experience, and connect law students with practitioners so they have willing mentors to help them gain an understanding of the day jobs of different types of lawyers and various legal journeys. She envisions that these perspectives can translate into ideas and solutions that LSAC can use to design collaborative workshops, panels, materials, and programs that may better the path to legal education and will be valuable to the next generation of lawyers.
Back to Student Advisory Group listing
Jessica Layton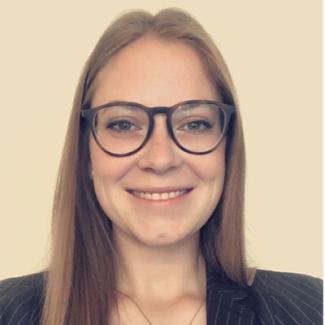 Jessica Layton aspires to help others navigate the sometimes complex area of law school as well as all that follows. As the Student Ambassadors president at her law school, she helped prospective and current students with all things law school-related and hopes to do the same on the LSAC Student Advisory Group. Layton looks forward to clerking in the New Jersey Court System for the 2022-2023 term. She feels that being a first-generation law school student has pushed her to help those who are in a similar situation.
Back to Student Advisory Group listing
Bingran Li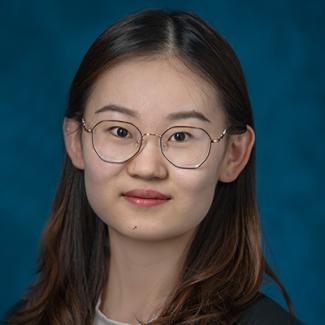 Bingran Li recently earned her JD from The Pennsylvania State University, Dickinson Law and began working at a Harrisburg law firm. Li is originally from China and says that applying to law school from outside the U.S. was a complicated process. She became an LSAC Student Advisory Group member to serve international applicants. Li is also an active member of the Asian law student community and devotes herself to helping law students from Asia. Li likes making jewelry and playing with her "fat cat" Pillow in her free time.
Back to Student Advisory Group listing
Graham Williams
Graham Williams is a commercial litigator and short-term rental advisor at Sternberg, Naccari, & White in New Orleans. His general business and litigation practice focuses on complex commercial conflicts, real estate disputes, and employment issues. In joining LSAC's Student Advisory Group, Williams hopes to help further demystify the law school application process so that all students can make informed decisions about their respective futures. A New Orleans native, he received his BA from the University of Virginia before returning home to pursue his JD from Tulane University Law School. Williams is an advocate for multiple community and social causes. He currently serves as a board member for the Young Leadership Council, where he works to build the next generation of leaders through community projects. He also cochairs the popular Wednesday at the Square concert series in downtown New Orleans. His personal passions include running, trying new restaurants, and studying and making wine.
Back to Student Advisory Group listing