Canadian Law Schools Use LSAC LawHub to Support Success for Underserved Students
Seeking to support and encourage underserved students who want to pursue legal education, a group of six Canadian law schools have begun using LSAC LawHub® as a central component of free LSAT prep courses they offer to aspiring law students. 
The prep courses have helped dedicated students raise their practice test scores and become more comfortable with test questions and the testing environment and have given students the confidence to move forward in pursuing legal education.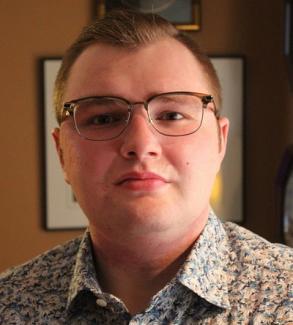 "Without that course, I would still be at square one," said Logan Kroeker, a fourth-year student at Mount Royal University. After taking the University of Calgary LSAT prep course, Kroeker sat for the October LSAT administration and plans to apply for Fall 2022 admission at the University of Calgary.
Kroeker said he was unable to afford outside LSAT prep classes and tutoring, but the free prep he received through the University of Calgary, supported by LSAC LawHub, was thorough and very helpful.
Administrators and teachers for the six Canadian LSAT prep programs reported that their classes were generally made up of 20 to 24 students, most of them traditional students local to the area. Because of COVID, the classes were held online, and many schools said they plan to keep a virtual or hybrid format because it was so convenient and accessible.
The courses generally lasted for 12 weeks, for four to six hours a week, split into two classes. Each of the prep programs included diagnostic tests, generally one at the start and several more to track progress as the course went on.  
"I definitely saw a gradual improvement in my practice test scores," said Amal Abdulle, who graduated in June from the University of Toronto and took the LSAT prep course at Western Law. Abdulle at first tried to study on her own for the LSAT, but quickly realized it was harder than anticipated. "Taking the course gave me a structure, a schedule, and the skills to tackle each section most effectively." Abdulle said she plans to apply for Fall 2022 law school admission. 
The LSAT prep courses also included sessions on how to apply to law school and guest panels with current law students and practicing attorneys. The panels were important in allowing students to gain authentic insights into what might lie ahead in their journeys to law school and beyond.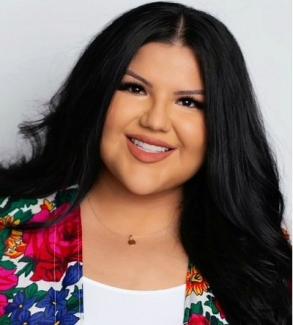 "As an Indigenous woman who is also the first in my family to navigate the world of legal education, I was appreciative of the diverse perspectives we gained from the different panel groups," said Chelsey Stonestand, who graduated in Fall 2020 from the University of Saskatchewan. She took the LSAT prep course at University of Calgary, an eight-hour drive from her home. Because the class was held remotely, distance was no object.
"We heard Indigenous law students' experiences. We heard from lawyers who worked in large law firms, as well as from law school recruiters who gave us advice about the application process. Hearing the guest speaker stories is something I was most particularly grateful for," said Stonestand, who plans to take the November LSAT and aspires to attend the University of Calgary Faculty of Law next fall.
About LawHub
LSAC LawHub includes Offiical LSAT Prep®, which is free and consists of four exams, one of which is an Official LSAT PrepTest® in the current LSAT format. For additional practice, Official LSAT Prep Plus®, priced at $99, includes more than 70 exams (including two Official LSAT PrepTests in the current LSAT format). The Prep Plus subscription is owned by the student for one year. If students have received a fee waiver from LSAC, they can receive a Prep Plus subscription at no charge. 
Schools wishing to create their own formalized test prep and coaching program can purchase coaching materials for either Official LSAT Prep or Official LSAT Prep Plus for $15 per student. This fee is paid by the school and includes coaching tools and a dashboard to track students' progress. 
If your school is interested in learning more about LSAC LawHub, please contact the LSAC Ambassadors for a personalized presentation at ambassadors@LSAC.org.
One significant benefit of the LawHub program is that the practice tests are delivered with the authentic test interface, so on the day of the test, the process is smoother, easier, and less stressful. 
Administrators and instructors said they found LawHub easy to use and helpful, for themselves and for students.
"LawHub is such a fantastic resource that I wish I had when I took the LSAT," said Alex Rego, an instructor for the University of Toronto's LSAT prep course. "We leverage the LawHub program for both the homework and the diagnostic, obviously. I know our students also found it helpful having so many tests available for additional practice." 
The six participating Canadian schools are:
University of Alberta Faculty of Law
Peter A. Allard School of Law, University of British Columbia 
University of Calgary Faculty of Law
University of Toronto Faculty of Law
Western University Faculty of Law, London, Ontario 
Osgoode Hall Law School, York University
Nearly all the schools have previously offered LSAT prep courses, but this is the first time any have used LawHub.