How Law Schools Can Address Diversity Issues During COVID-19
As the COVID-19 pandemic continues to evolve, its tragic effects are being compounded by the disparities entrenched in our society, particularly when it comes to access to health care for members of minority groups. Lawyers can help address these disparities, and the Law School Admission Council helps create lawyers. These disparities are of particular interest to me, because in addition to my work at LSAC, I am a founding member of the Minority Network, a group of law school admission professionals that today has more than 300 members.
LSAC and the Minority Network recently hosted a webinar, which I moderated, aimed at offering updates, strategies, and coping techniques for addressing diversity issues during the COVID-19 crisis. The idea behind this webinar was the spirit of moving forward together to create the next generation of diverse law students and lawyers.
Below is a summary of what our panelists discussed during the event.
Trish Refo, American Bar Association president-elect and partner at Snell & Wilmer in Phoenix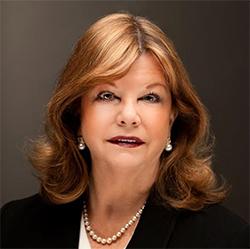 The ABA is deeply committed to the legal education community during this crisis. In response to growing legal needs related to COVID-19, the ABA has created a nationwide task force of volunteer lawyers and judges. This group is identifying legal needs arising from this pandemic, making recommendations on how to address them, and helping to mobilize lawyers to assist, pro bono, the people who need legal help now and will need it as we come out of this pandemic. More information about this effort can be found on the ABA's website. The ABA has also produced a series of webinars to address the challenges of the pandemic, including its disproportionate impact on African American, Hispanic, and Native American communities as well as its impact on voting rights. Other webinars in the series will examine the pandemic's impact on law school candidates, 3L students, and young lawyers, with many more topics in the works.
Kevin Washburn, dean of the University of Iowa College of Law and chair of the LSAC Board of Trustees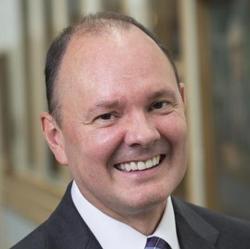 Law schools have now figured out how to get through the spring semester and commencement via virtual tools; the current focus is on how to serve constituents throughout the summer. COVID-19 is hitting minority and disadvantaged communities the hardest, and law schools must help those students in particular as they try to navigate the uncertainty of bar exams amid ongoing health concerns. For 1L and 2L students, plans to work in law offices over the summer may be falling through; again, this impacts minority and first-generation students the hardest, since they are less likely to have previous experience in a professional setting. Finding activities for these students over the summer, whether via a summer curriculum or some other program, will be crucial. For the fall semester, schools are examining how to create a sense of cohort among students (in the event that classes are online) and how to protect vulnerable students and professors (in the event that classes are in person). In this unprecedented time, it's important for all parties to be patient, not just with others, but also with themselves.
Susan Krinsky, LSAC senior vice president for candidate services, chief of staff, and director of enrollment services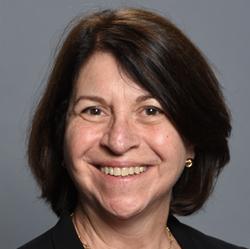 As of the webinar date, applicants to ABA law schools were down 4 percent compared with last year, while applications were down 3.1 percent. As had already been shared, the LSAT-Flex was being administered in May and June. (Since the webinar aired, it was announced that the LSAT-Flex would also be administered in July.) When it comes to candidate attitudes, LSAC recently surveyed applicants about a variety of topics, including the likelihood that they would enroll this fall; a full report of that survey will be out soon, but in general, most students expected to enroll as planned. LSAC continues to work on a variety of assessments to help schools and candidates forecast success in law school.
Mary Ann Ferguson, assistant dean for diversity and equity services at Michigan State University College of Law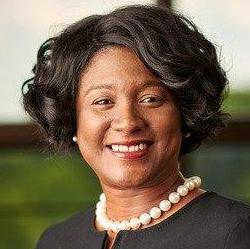 As members of the Minority Network, we are finally starting to balance the scales of justice in favor of multiculturalism and diversity, and the COVID-19 pandemic, as devastating as it is, provides new opportunities to do so. The CARES Act recently passed by Congress includes millions of dollars in aid that law schools can use to close the "digital divide" often experienced by law candidates and students from minority and underrepresented groups. Additionally, schools must examine their financial aid resources to make sure students now living at home or caring for loved ones can receive the assistance they need, ensure that counseling resources are in place for those having difficulty coping with the current situation, and use their diverse alumni base to help current students find professional development opportunities. With COVID-19 as the new terrain, schools must shift into a new gear that allows them to realize their goals of a diverse, representative Fall 2020 class.
Adria Kimbrough, prelaw advisor at Dillard University (New Orleans)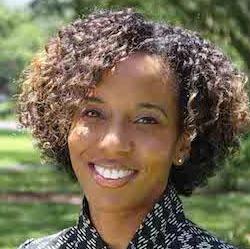 COVID-19's disparate impact is part of the everyday reality in Louisiana, where 32 percent of residents are black, yet 70 percent of COVID-19 deaths are African Americans. There are three important points to consider when it comes to minority students. One is to have a high level of awareness and realize that students from these groups are disproportionately affected in terms of health care access, economic concerns, and access to technology. The second is the importance of flexibility and patience, and realizing that in these times, such candidates may be difficult to reach because of their other obligations or lack of access. Finally, don't waste this crisis: Continue to be an advocate to make sure diversity efforts, including crucial need-based scholarships, are on the front burner for students who need financial support.
Fe LopezGaetke, LSAC director of educational equity initiatives
LSAC has set up a webpage with information on COVID-19-related resources. Surveys of law students and candidates have shown that current concerns include LSAT cancellations, the availability of LSAT prep tools, economic impact, the digital divide, and more. LSAC is working to address some of those issues. Many students from underrepresented groups have expressed concerns about finding a quiet space or internet access to take the LSAT-Flex, and LSAC is committed to finding solutions to these issues. When it comes to the summer PLUS Programs, the residential programs scheduled for this summer have been deferred to next summer, but LSAC is offering an online PLUS Program, which can supplement the residential programs by offering access to many more students.
---
My deepest thanks to all of our panelists for taking the time to share their thoughts. We will get through this crisis together and continue working to create a diverse, inclusive, and equitable justice system that reflects the communities it serves. Stay healthy and safe!
This is important.

LSAC-member law schools may view the full webinar by logging in and visiting the "Professional Development" page in their account.