The Road to Law School: Jawo's Global Journey
As I wrote in last week's blog post, diversity is central to the Law School Admission Council's mission. Each of us at LSAC is committed to looking at law and legal education with a critical eye toward both equity and access for all—particularly for those who have historically been underrepresented in our field.
While our work toward ensuring that young women and people of color have the support and encouragement they need to help "bend the arc" toward justice is far from over, I invite you to join me in taking a hard, unflinching look at the host of challenges faced by "first-gen" college graduates as they enter law schools. As I know from personal experience and professional objectives, these challenges are often made even more difficult by the complex relationships that so often bind together social class, race, ethnicity, sex, gender, identity, and disability. Over the coming months, I will share here a few strategies and initiatives developed specifically to address the urgency of access for first-gen students.
But first, I want to share one of my favorite aspects of my role at LSAC—meeting students! This week I'm pleased to introduce Mamadou Jawo, whose journey to law school at the University of Wisconsin began in his childhood, in West Africa. There, one day after school, he went to see his father at the police station where his father worked, and what he saw there became a cornerstone in his dream of becoming a lawyer.
Even though it's just begun, Mamadou's story is both inspiring and reassuring. Enjoy!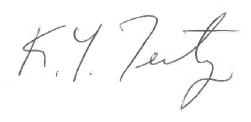 If you'd like to share other stories of first-generation college students who have pursued law school, please contact Kristin Marcell.
Learning How to Be a Lawyer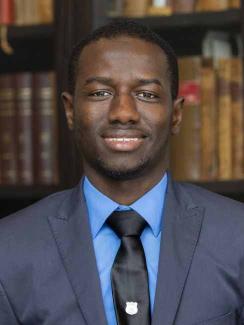 Mamadou Jawo's journey to law school at the University of Wisconsin began during his childhood in The Gambia, a nation in West Africa where his father worked as a police officer. "Going to the station after school to see my father exposed me to the criminal justice system," he recalls. "I didn't know how to explain it at the time, but I didn't feel right about the prison conditions for the inmates."
In addition to being disturbed by jail conditions, Jawo began looking at the lives of inmates in a holistic way. "I'd talk to my father about what in the inmates' lives led them to committing crimes," he says. After moving to the US during his junior year in high school, his interest was further piqued by a class that delved into constitutional law. Then, beginning the summer before his freshman year at Edgewood College, in Madison, Wisconsin, where he majored in criminal justice and minored in political science, he worked as an office assistant at a small law firm.
To learn more about what's required to succeed in law school and the admission process, Jawo enrolled in the four-week Prelaw Undergraduate Scholars (PLUS) program offered by LSAC. "I knew what lawyers did but I didn't know how to get there," he says. But in PLUS, he took courses on legal writing and constitutional law, learned more about various schools, and started developing contacts with admission staff at the University of Wisconsin Law School, which he will enter this fall.
Jawo says that knowing that he wants to pursue a career in international criminal law or human rights law led him to think about the offerings of law school in a much more specific way. With an eye toward working in the arena of international law, Jawo has connected with the university's admission staff, faculty members, and students long before the first day of classes to learn as much as possible about how he can best leverage the school's resources, from taking particular classes with specific professors to clinics and other extracurricular activities. "One of the nice things about the UW is they talk about experiential learning, relating what you learn in class to the outside world," he says. Jawo expects that experiential learning will give him a head start when he hits the job market. "I think that will be beneficial, rather than waiting until after I graduate to learn how to be a lawyer," he says.