Every other year, LSAC surveys its member law schools to update information of importance to LGBTQ applicants. This information helps applicants gauge the LGBTQ climates of prospective law schools, providing another way to determine if a law school is the right fit for them. Nearly 100 law schools in the United States and Canada responded to the 2018 LGBTQ Law School Survey, which asked schools to answer the following questions: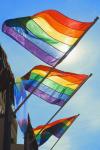 On September 12, discovering law will be much easier. That's when LSAC's new, completely redesigned LSAC.org debuts. The new site will be easier and more intuitive to navigate for all users, with better presentation of streamlined content, less dense text and more photos and videos, and optimized usability on phones and other devices. And, the site will feature a new Discover Law page with all the information prospective students need to get started on their path to law.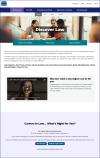 The Law School Admission Council (LSAC), long recognized as a national leader for programs that promote diversity and inclusion in the legal profession, announced today the winners of its 2017 Diversity Writing Competition.
In This Section