Embarking on a Career Dedicated to Access and Equity
Today I am thrilled to introduce Flor Gonzalez, a 3L student at Chapman University's Dale E. Fowler School of Law in California. Like Kendeil Dorvilier and Mamadou Jawo, Flor is already committed to doing work in the legal field that will advance equity, access, and diversity across our society. Like me, Flor has also had to confront many of the challenges that come with being the first person in her family to go to law school, or "first gen." I hope you enjoy Flor's story as much as I did. While her career in public interest law has only begun, there is already so much we can learn from her example.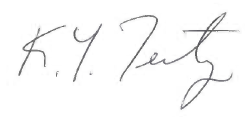 If you'd like to share other stories of first-generation college students who have pursued law school, please contact
Kristin Marcell
.
Preparing for a Career Helping Communities Gain Access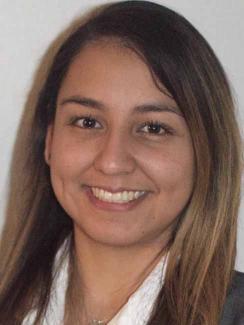 Flor Gonzalez's interest in a career in public interest law began during an internship with a sole practitioner who represented plaintiffs in employment law. "I learned what it takes to be an attorney," says the 3L student at Chapman University's Dale E. Fowler School of Law in California. "I really enjoyed the work. Our system is complicated, and for me, it's about helping people get to know the law and making them comfortable with the system."
The internship helped her bring together several different experiences she'd had as an undergraduate political science major at UCLA. The political science courses she'd taken inspired her to learn more about how different government systems function. Then she discovered international studies. Motivated in part by a desire to learn about women's rights in Latin America, Gonzalez, who was born in Mexico, chose that region as her area of emphasis.
After completing the internship, Gonzalez, who is the first in her family to earn an undergraduate degree, began researching law schools. She eventually settled on Chapman University Dale E. Fowler School of Law in Orange, California, in large part because the school's clinics aligned with her career goals. Gonzalez cites the family protection clinic as being particularly relevant to what she hopes to do after graduating this May. The clinic helps survivors of domestic violence prepare for the protective order program, starting at the basic level of defining a protective order, explaining the stages of the process, going over what the hearing will likely look like, and reviewing the types of evidence that are admissible.
Gonzalez says that being able to work with survivors has reinforced her faith in the law as a positive force. "The law is a way to help communities that don't often have access, whether it's an employee who isn't being paid properly, or a person who needs help with a restraining order, or helping unaccompanied children with getting asylum," she says.
Gonzalez participates in the law school's Public Interest Law Foundation, which she believes gives participants the opportunity to connect, in an up-close and personal way, with individuals whose lives are impacted by the work of attorneys. Gonzalez says the club has been assembling lunches that include handwritten notes for people in Orange County who are homeless. "I remember meeting a guy who was very embarrassed by his situation, but I wanted to make sure he understood that I wasn't judging him," she says. "I think it's important to have those face-to-face conversations with individuals."