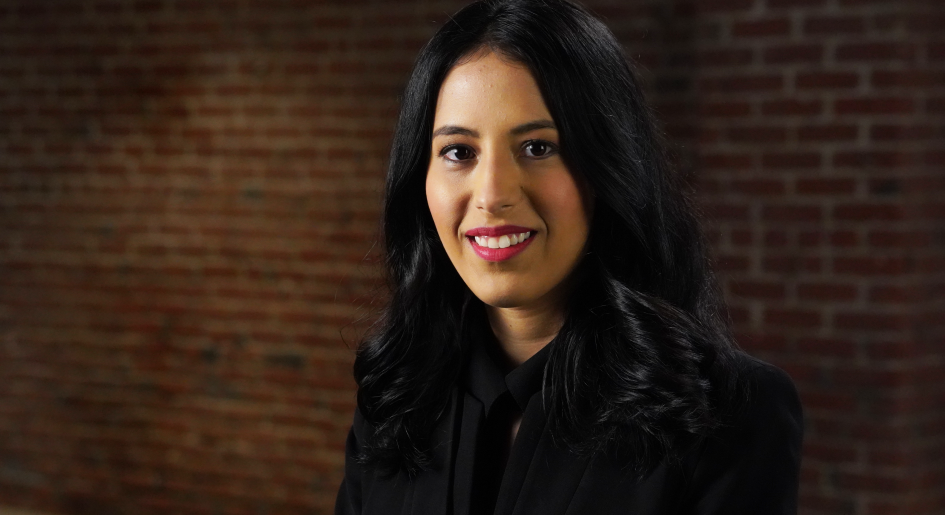 From Venezuela to the U.S.: An Agent of Change and a Family Tradition of Law
Luisa Hernandez came to the United States from Venezuela with her family when she was 13. She didn't speak English, lived in a low-income neighborhood, and attended a school that was struggling to meet its students' needs. But a family role model helped her decide what she wanted to do with her life.
"I knew I wanted to be a lawyer as far back as I can remember," she says. "My mom was an attorney for the Venezuelan equivalent of the attorney general's office, where she was a liaison for domestic violence issues. She served our community that way, and through her example, I knew from a young age that I wanted to be an agent of change."
Hernandez's story is a shining example of how people from diverse backgrounds can add their voices to the legal community — and, in turn, help the legal system better represent diverse clients and communities. The effort to diversify the legal profession is a key component of the Law School Admission Council's goal of building a more just and prosperous world. And it's the focus of LSAC's BE IndiVISIBLE campaign, which aims to inspire people, especially those in underserved communities, to consider a career in law.
Hernandez felt she could work through the justice system to help people have better lives. After a difficult time in high school that included having to overcome the language barrier, she was fortunate in college to find mentors who helped her find the path to law school. But even once she got into law school, she faced challenges. The key to her success, she says, was persistence.
"Some people get [how to succeed in law school] right away, but for me, I had to be persistent, work hard every single day, and be passionate," she says. "I used those three things to survive and thrive. Without them, I would have failed."
Hernandez learned about the importance of law in society when, during law school, she appeared before the Fourth Circuit Court of Appeals to argue an appeal that had previously been denied. Her professors and fellow students helped her prepare for the hearing. "I knew the judges on the bench had read the entire file because of the questions they asked," she says. "Our client had her day in court and was heard."
After law school, Hernandez hopes to work for or found a nonprofit organization that mentors people at the beginning of their law school journey. "There are a number of resources available," she says, "but very few people who are willing to grab you by the hand and tell you: 'Don't worry. I know you have fears and insecurities, but you need to put in the time and effort and you will make it.' I had people like that throughout my journey, and I want to be like them."
Hernandez's story illustrates why law matters and why voices like hers are essential to the legal system. If you're considering a legal career, visit BE IndiVISIBLE and see why others like Luisa chose to discover law and be an agent of change.