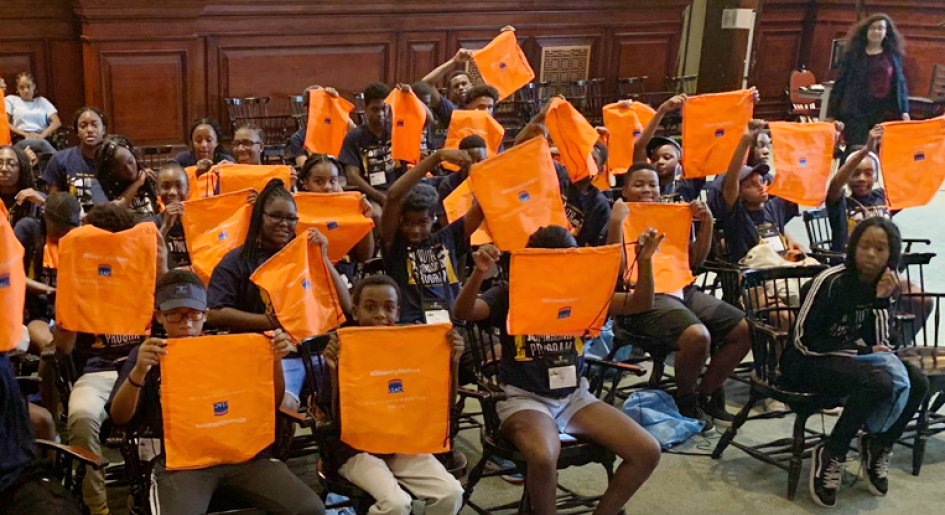 Youth Law Day Informs, Inspires Legal Leaders of the Future
The late Janet Reno, who served as attorney general under President Bill Clinton from 1993 through 2001, once remarked that the more research we conduct in the arena of equity, the clearer it becomes that we need to reach further and further back in the pipeline if we are to address barriers where they begin. 
I've recently seen the truth in that research in the work I do to show youth from underrepresented communities the avenues they can travel to pursue opportunities in the legal field. What we've learned in our work with those groups is that what motivates young people from all backgrounds to want to become lawyers is consistent. In addition, research shows that minority students tend to decide earlier than others whether or not they're interested in the legal field. 
That's why it's important to reach minority students at an early age, to help nurture that motivation and to introduce them to tools that can help them be successful in the legal field. That was exactly the purpose of the recent Youth Law Day sponsored by the National Bar Association (NBA). Founded in 1925, the NBA is the oldest and largest national network of predominantly African American lawyers and judges. The youth event took place at the association's 94th annual gathering, which was held in New York in July. The New York City Bar Association generously made their headquarters facility available for hosting the event. In addition to cosponsoring the NBA's event, the Law School Admission Council also supports events for youth hosted by bar associations that serve Hispanic, Asian American, and American Indian legal communities.
Inspiring students to take a serious look at the law as a career choice is also the purpose behind LSAC's Be Indivisible campaign. To underscore the fact that contrary to traditional beliefs and biases, there is no typical legal career or typical law student, we showed this video to students who attended Youth Law Day.
The day included two sessions, each of which had a panel and was attended by approximately 75 middle and high school students. The first panel addressed topics related to how to best prepare for college, which is an important first step; the panel also delved into a lot of the facts about the overall educational continuum that are important for students to understand. The second session, which was attended by students from New York's well-known pipeline project, Legal Outreach, focused on what lawyers actually do. 
As a person who has worked in our field for a long time, I am always impressed with the questions the students bring to these events. They reveal young people who are deep thinkers, genuinely curious, and truly passionate about the legal field.
I'm proud to be involved with Youth Law Days and the numerous events that help familiarize high school and middle school students with the great potential of a law-related career; I hope to remove the mystery that is often associated with it. This is one of the many ways LSAC is working toward increased diversity, equity, and inclusion in the legal profession. For more information, please visit LSAC.org/discover-law/diversity-law-school.