Participating Law Schools
Below is a list of law schools that have agreed to consider LSAC's LawReady™ as part of their holistic admissions process.
Early adopter law schools are indicated with a green checkmark icon. These schools were part of the first group to sign onto the program, leading the way in their commitment to innovation in legal education.
All school links open in a new browser window.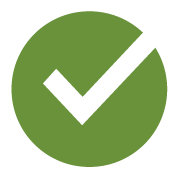 = Early adopter law school
The Law School Admission Council, Inc. does not require any school to consider LawReady materials as part of its admission process. It is the responsibility and obligation of each applicant to contact the applicable school's admissions office to verify the criteria that will be considered in evaluating their applications for admissions.
For questions about participating law schools, including how to sign up, please reach out to ambassadors@LSAC.org.