Envision a Future Career in Law
Law touches almost every part of our lives. It's much more than what you can glean from statistics, the news, movies, and TV shows. From those who create or enforce rules, to those who are in business, technology, and many other industries that support our society, each has an important role in the legal ecosystem.
LawReady helps students who are curious about a future career in law explore job opportunities in the profession and prepare for law school — all while working toward an undergraduate degree. Whether you've always known you wanted to be a lawyer or you want to see if law school could open the door for another career path, LawReady gives you a head start on your future.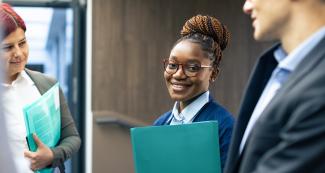 LawReady on Your Campus
LawReady is a prelaw program where you will take classes that develop real-world skills, like writing and critical thinking, while also getting the support and guidance you need to navigate the law school admission process. With LawReady, you can explore career possibilities and prepare for law school during your undergraduate studies — through select classes, online activities, and events at your school.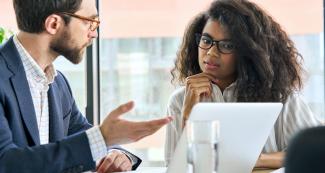 Prepare for Law School
LSAC collaborates with your institution to identify specific courses in the undergraduate curriculum that will help you develop the skills and abilities needed to succeed in law school. You will meet with your faculty advisor to incorporate these classes into your course plan. Over time, you'll accumulate a digital portfolio of work and get an opportunity to earn the LawReady certificate. When you're ready to apply to law school, you can submit your digital portfolio and the certificate, if earned, with your law school applications.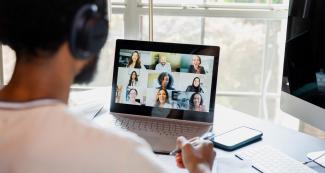 Hands-On Guidance From the Experts
Explore all the different paths to a legal career and find a future that fits your passion. In addition to the tools, resources, and support you have on campus, LawReady allows you to participate in webinars, campus events, online sessions, and more to learn about law school and all the career options that connect to your personal and professional goals. You'll take online courses about topics such as choosing a law school or understanding the LSAT, and you'll also be matched with a working lawyer who can serve as a mentor to provide real-world insights into today's legal practice.
Connect With a Community and Find Your People
Establish your confidence early and keep it growing through building relationships with a supportive network of LawReady students at your school and across the country. You'll join online learning communities with those who share your interests and career aspirations. You'll also complete online modules on topics such as how to know if law school is the right fit for you, what law school is like, and finding a sense of belonging. By developing a strong law school network now, you'll have your people there for you from day one.
What People Are Saying About LawReady
You are entering a carousel. You can skip the carousel by clicking here.
Building a Community

" It not only gives students a much wider range of knowledge about what it means to have a legal career, but it also builds a community. It helps students engage with others on the same career path and makes them feel like they are not alone, which is very appealing to me."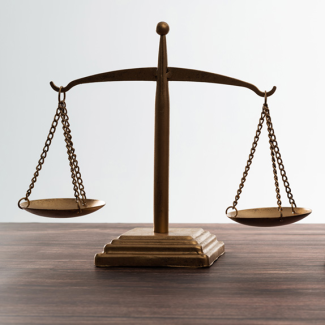 Breaking Down Barriers for Minoritized Students

" The LawReady pilot program may be life-changing for some of my students, many of whom are first-generation U.S. residents and first-generation college students."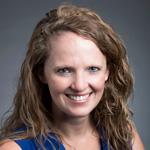 End of Carousel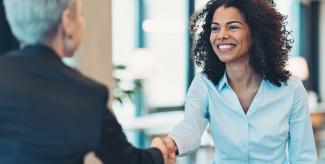 Participating Law Schools
There is overwhelming support from ABA-approved law schools, with many agreeing to consider LawReady as part of their holistic admission process.
The Pillars of LawReady
LawReady builds on LSAC's decades of experience as the developer of the LSAT and works specifically to promote interest in legal education and nurture the next generation of lawyers and leaders. This program is uniquely designed as a roadmap to law school readiness and centers on these key elements:
LawReady Program Costs
Registration Fee: $99*
Covers your participation in the LawReady program, including access to progress tracking and the mentorship program, as well as support through career exploration and the law school application process

Fee is due before you begin the program
Certificate and Digital Portfolio: $150*
Covers the costs associated with compiling the LawReady digital portfolio and including LawReady work samples in your law school application

Fee is due when you begin the law school application process 
Costs related to the registration for and enrollment in LawReady-aligned classes at your school will be billed as part of your student account through your institution.
Students who choose to apply to law school will have additional fees associated with the application process. These include, but are not limited to, LSAT registration, Credential Assembly Service (CAS) registration, CAS law school report(s), and individual law schools' application fees.
* LSAC fee waivers are available to students who are financially under-resourced. The fee waiver fully covers LawReady registration as well as the certificate and digital portfolio fee. If you are approved for a fee waiver, you can also apply the waiver to LSAT registration, CAS, and more. View our fee waiver page to see if you qualify and how to apply.
Frequently Asked Questions
My school does not offer LawReady. How can I get them to become part of the program? 
There are a number of colleges and universities engaged in discussions with LSAC to bring LawReady to their students. You can express your interest and enthusiasm for LawReady by contacting your school's prelaw advisor(s) to support becoming a LawReady school. Share the LawReady information page for undergraduate institutions with them or send us an email at LSACinfo@LSAC.org to have a member of our team reach out to your institution.
Can all students sign up for LawReady? 
Currently, only students enrolled at participating undergraduate institutions are eligible to register for the program. If you attend a LawReady school and are interested in signing up, you'll need to contact prelaw advising on your campus to learn more about any eligibility criteria for your school.
My school is a LawReady school. How do I sign up for the program?
The first step is to contact prelaw advising at your school, or your academic advisor, to express your interest in LawReady and determine if you meet any eligibility requirements that may exist at your school. If you aren't sure who to contact on your campus, contact us at LSACinfo@LSAC.org, and we can help connect you with the appropriate person!
We're here to support you
For more information about LawReady, email us at LSACinfo@LSAC.org.
Please include "LawReady" in the subject line of your email.