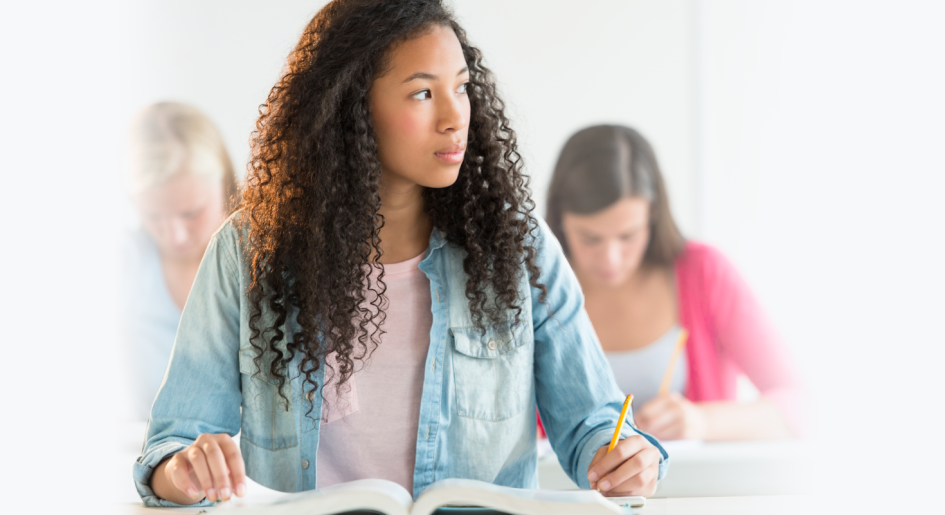 Imagine ...
Imagine a guided pathway to law school and a fulfilling future career that begins when a student needs it most and builds the skills for success in law school as part of a student's regular undergraduate coursework.
Imagine a pathway that lights the way for students as they navigate the law school admission process while they build their skills, support network, and sense of belonging.
Imagine a pathway so innovative and inclusive that students who may never have considered law school develop the confidence, capacity, and commitment to make a difference for law and justice.
LSAC is creating that pathway through its Legal Education Program.
LSAC's Legal Education Program is a bold undergraduate initiative designed to address the realities of uneven access to and preparation for law school. Unlike medical school with its defined "pre-med" track, law schools welcome students from every undergraduate major. Because law serves and intersects with every other discipline, this educational diversity has benefitted law at the same time that it has created a need for a common denominator for determining a student's potential for success in law.
That tool has long been the LSAT, the only standardized assessment designed and validated for use in legal education and accepted by all U.S. and Canadian law schools as well as many others around the globe. Respected worldwide for its ability to assess critical thinking skills, the LSAT is currently used by more than 98% of all law school matriculants for good reason. It is the single best predictor of law school success1 and its validity is consistent across all demographic groups.2
LSAC's Legal Education Program will expand and diversify the candidate pipeline, and will be instrumental in delivering a new pathway to law school with an alternative to the LSAT that could address some of the challenges and barriers that prospective students face. LSAC's years of experience in supporting programs designed to expand and diversify the candidate pipeline will be instrumental, as will its expertise in academic measurement. Through a holistic approach, this new pathway will help students master the skills necessary for success in law school, understand the legal profession and law school experience, navigate the competitive application process, and build support networks to succeed at each step of their journey from prelaw through practice.
The promise of this new pathway is groundbreaking.
Compounding Obstacles at Every Stage

While there has been progress toward diversifying the legal profession, that progress hasn't been fast enough or gone far enough. As Illustration 1 shows, there are compounding systemic obstacles at every stage of the traditional route to law school that limit who becomes a lawyer. As a result, the justice system does not reflect all the people it serves. Women and people of color are particularly underrepresented within the higher levels of the profession.3 While women make up more than half of the U.S. population, women make up only 37% of lawyers. And while 40% of the U.S. population are people of color, only 15% of lawyers are people of color.4

There is a better way. As shown in Illustration 2, LSAC's Legal Education Program is rooted in efficacy and validity that begins with developing standards that are proven to define readiness for law school. The program is administered at undergraduate institutions and offers a holistic approach with three pillars: academics, navigation support, and community and engagement. Activity in each pillar will contribute to a student's digital portfolio which ultimately will earn students who meet the standards a certificate that can be used for admission to law school.
Importantly, LSAC's Legal Education Program does not require students to lock into a specific undergraduate major. Students can pursue the undergraduate major of their choice — be it engineering, math, philosophy, whatever — while satisfying the requirements for the Legal Education Program and without taking additional courses. Upon graduation with their major of choice — and including satisfying the requirements for the Legal Education Program certificate — students can either choose law school or pivot to build a career in the area in which they received their undergraduate major. The skills developed and measured in the Legal Education Program will be crucial to many professions.
Moreover, LSAC is innovating responsibly by working on the front end with law schools, undergraduate institutions, and other stakeholders to design this pathway and to test its efficacy and validity. Pilot programs begin this fall and the program's details and permanent name will be announced soon after.
That is not a moment too soon. It is long past time to lay the stones for a new pathway to law school that invites aspiring law students to fully prepare through their undergraduate years, that measures them along the way, and that will ultimately provide a second, equally valid and reliable alternative to standardized assessments for law school admission. The legal profession, as society's guardian of justice and democracy, deserves and demands no less. It is always the right time for JUST innovation.
Imagine …
---
Citations