LSAC is committed to supporting individuals on their enrollment and learning journeys from prelaw through practice. You have an important role in guiding students on their path to law school. Here are materials created in support of your advising efforts that you can share with students.
You can download each PDF to print on-demand or distribute digitally.
---
---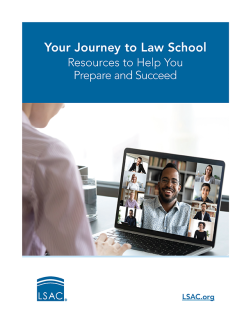 Your Journey to Law School
Applying to law school requires planning. Learn more about the resources and application services that can help law school candidates prepare, apply, and choose the law school best fit for their goals.